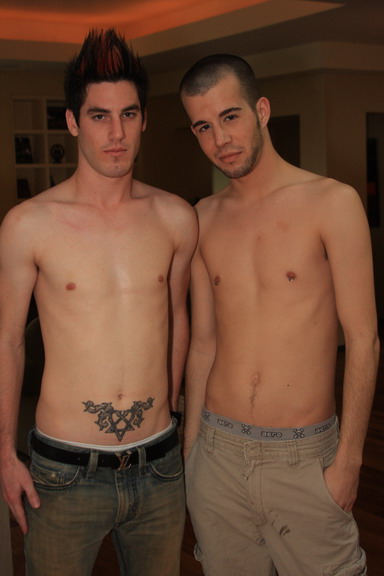 The other day we caught Jack and Brenden playing a game of strip poker. Once Brenden had Jack naked, things began to heat up. Brenden got on his knees and began sucking Jack, making him moan in pleasure from his friend's oral skills.
This goes on until Brenden jerks Jack off(no pun intended). Brenden then follows suit and unloads onto himself.
Little did Jack know, his buddy was cheating the whole time.