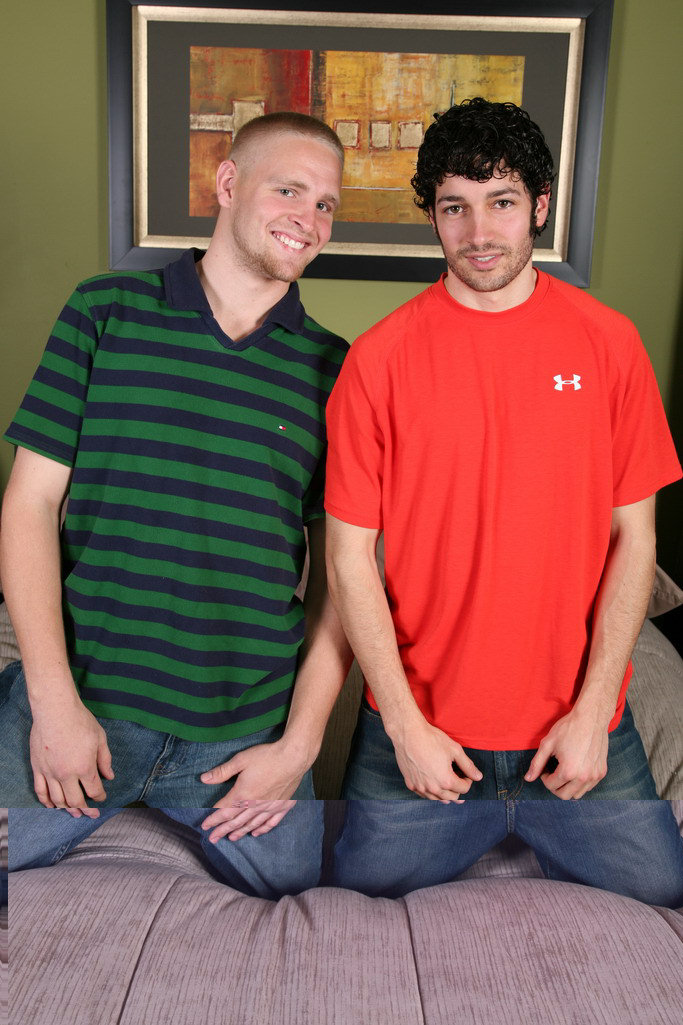 So this is Ajax first full romp with a dude. He was all set to top Silas.
Silas showed up looking all mountain man with his scruffy beard, and I loved the new look on him. He was already to get his ass plowed too.
Secretly though, I told Silas that if he paid a lot of attention to his ass, he could would end up fucking him.
Thankfully Silas is into rimming, and we had Ajax's legs over his head in no time..with just a teensy bit of self-suck.  We stopped filming for a bit, and Since Ajax was really only getting hard if there was someone playing with his ass, we switched gears and he took it like champ. It made his rock hard!
I gave a conspiratorial "I told ya so." to Silas who was only too eager to do some ass fucking. Once again for just a tiny bit, we get to see Silas fuck Ajax while he sucks his own cock..just don't blink
Silas fucked Ajax till he came, and we almost had a well-timed cumshot, but without a dick in his butt, Ajax wasn't gonna bust.
Which turned out to be a happy problem as Ajax ramped up and busted a big ole nut in Sila's mouth and on his face and chest. Very very hot!