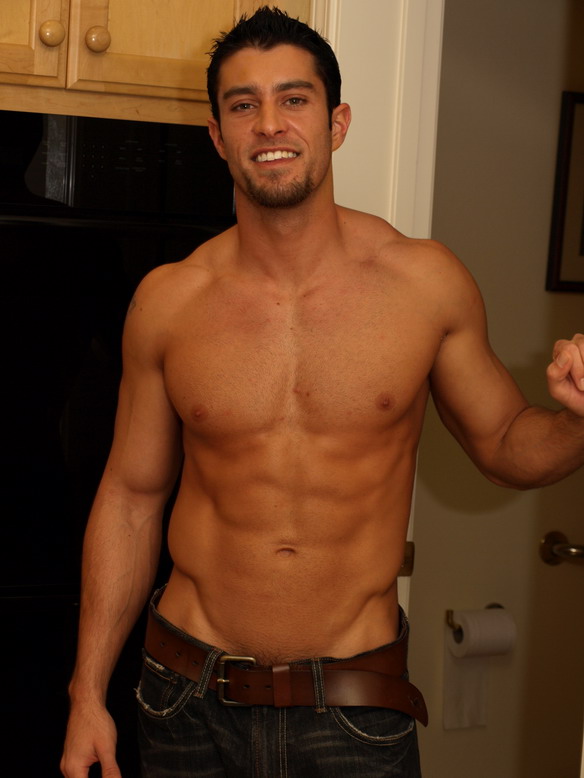 This week, Cody is back to his solo fun.
We caught him in the bathroom, admiring himself while watching a bit of porn on a mobile DVD player he recently picked up.
He didn't mind us watching, and of course we didn't mind watching as our most sought after performer was doing his thing.
Cody treats us to his cock in the bathroom, then moves out to the kitchen where he finishes himself off while laying on the counter top. Dinner's served!
Enjoy!