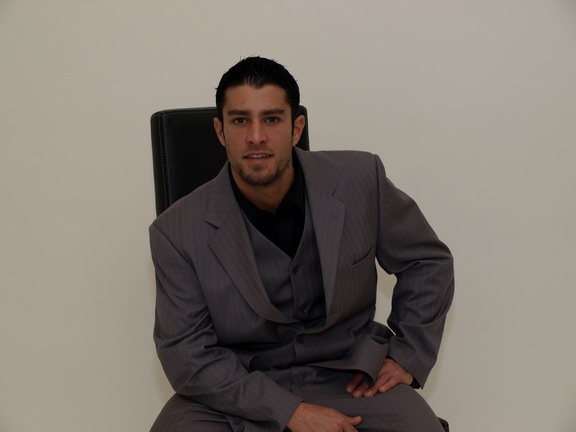 Unless you're new to the site, you've probably caught on to the fact that Cody delivers a solo scene in between his 'action' scenes that he does with other people.
For this week's update, he's back to doing his alone-thing.
Cody is quite the handsome young guy, whether he's dress in urban-styles or business attire, he's always a treat for the eyes. Today, he'll be sporting a very professional look as he shows up for a photo shoot. Of course he doesn't just undress for the photographer; he pulls out his hog strokes himself to completion, unloading his balls all over a nearby chair.