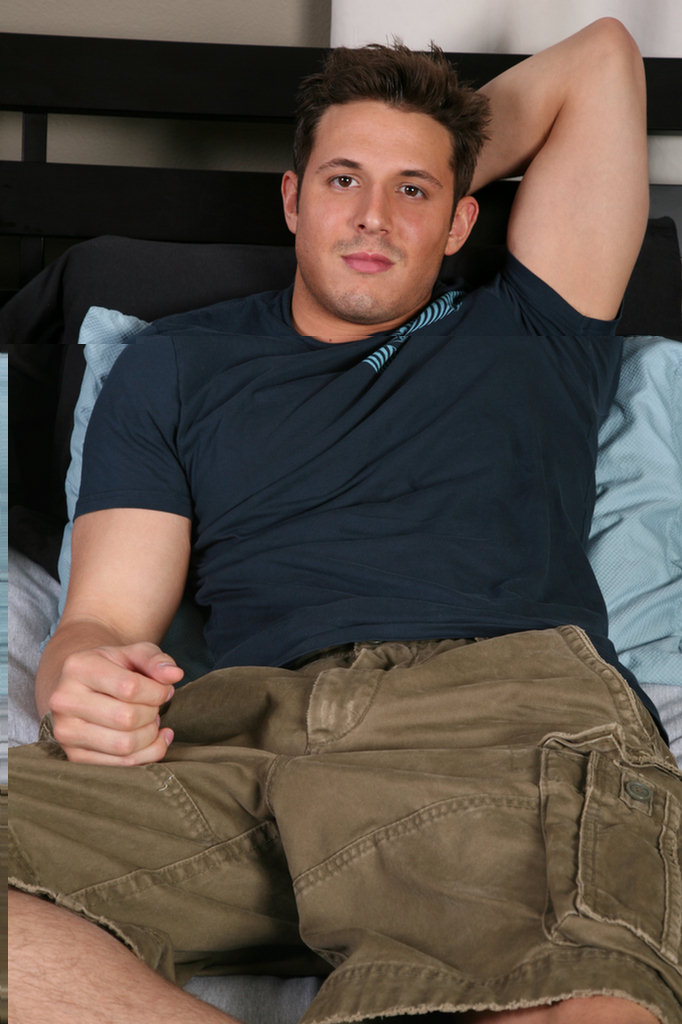 I had Gram approach this Serviced video like he was getting a massage. He quickly relaxed and zoned into "massaged" mode. He's a another dude that didn't ever look at the video playing, but just slid on back and enjoyed the feelings.
It was fun trying to make this double-barreled dick dude try to cum. He was one of those guys that when I saw him do his solo I was certain I could keep him on the edge. His jack-off technique is similar to my own and knew to concentrate on his head.
I did a little different camera work, holding up the camera during some of the shoot. I like the effect, even if it is a little Blair Witch Porn. I think I will try doing it in other vids, but figure out a better way to stabilize the camera. It's very POV and ya almost get the sense of yourself jacking him off.