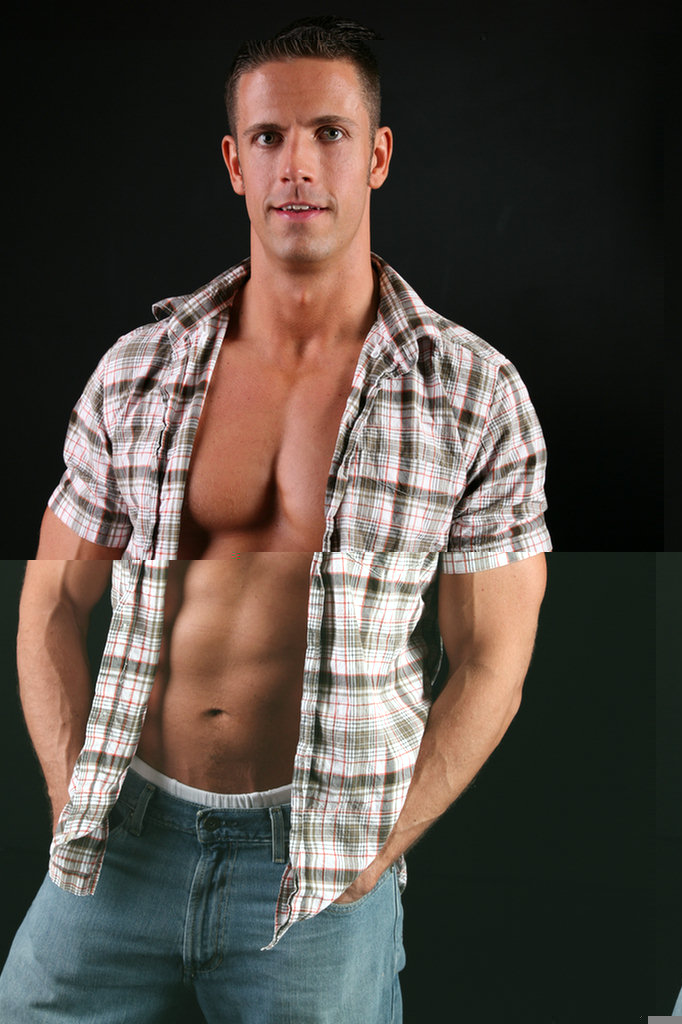 Reece is one big hunky chunk-oh-beef type of guy! If you like your men extra manly, Reece is your dude!
He spends a lot of time bodybuilding, and it shows. He also mentioned several times how he was horny all the time, jacking off 2-3 times a day, so again, we've got a dude with a high sex drive, perfect for doing porn. He was embarrassed when we did the photos and his dick came out hard. Which to me wasn't a problem!
Reece has a big 'ole bannana dick that is actually to scale with his body, which is big to start with. His video is hot, and it's kind of cute how he is a bit embarassed after he cums.
He seems eager to do more work, but is unsure about his limits. I'm gonna step him through a few videos and see if we can wake him up a bit!