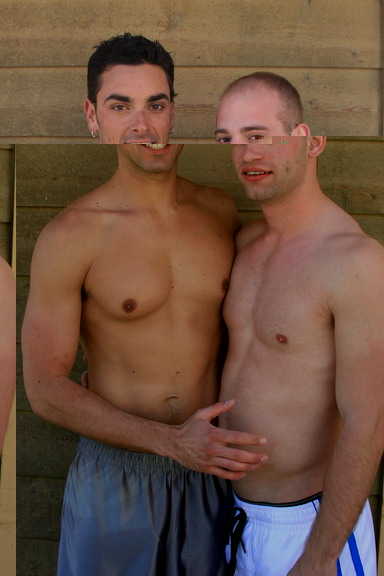 He's dark haired, tall, hung and quite a nice guy. You know him as Jeremy Bilding, and he'll be hooking up with the versatile, muscular gymnast Patrick Rouge.
The two went for a jog this weekend and decided to take a dip in the hot tub once they got back. Patrick moves things along by grabbing Jeremy and giving him a deep, passionate kiss. Jeremy likes women the most, but he's been slowly opening up to his inner sexual freak.
When the making out gets boring, they move into the bedroom where, after some hot oral, Jeremy gives Patrick a good ass pounding; actually, it was such a good pounding that Patrick cums 4…YES, 4 TIMES!!!
Enjoy that and more in this scorching hot NextDoorBuddies scene!