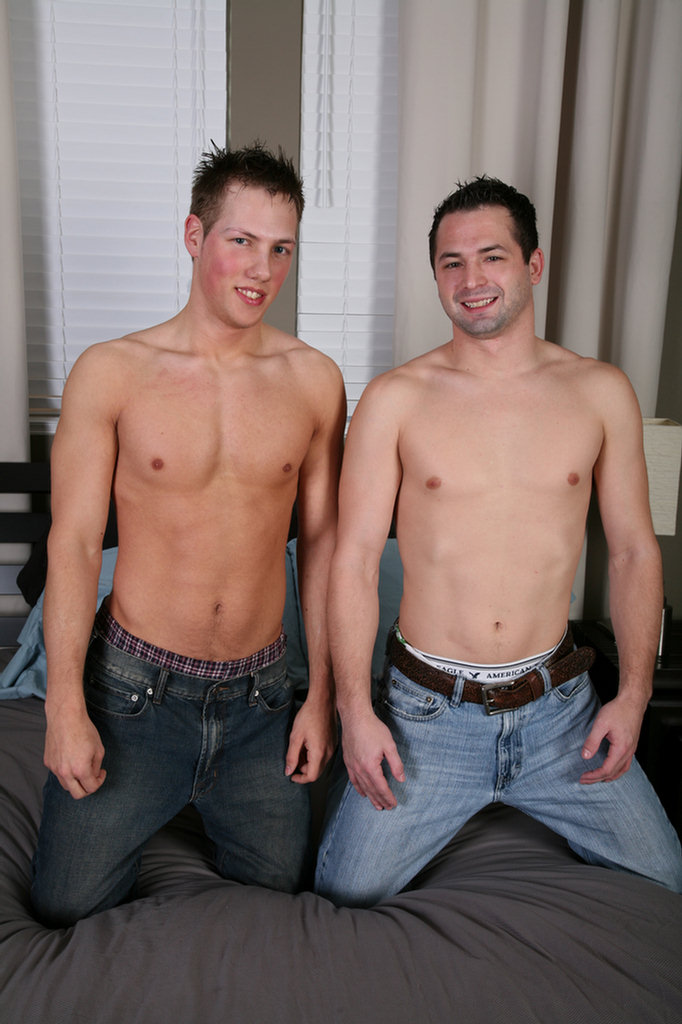 The day before this video was shot, Jayce worked with Shawn. He had gotten his ass pillaged. So for the second shoot over the weekend, I promised him he could top, just in case he was walking funny.
Now Gunner, he's gay, but is pretty much a top. I kind of need bottoms since so many of the straight guys just want to receive oral and top. Jayce is Gunner's "type" so he was eager to work with him, and said he'd get his ankles up in the air for him IF he could eat out that amazing ass. Like I'd say no.
This video is kind of a tribute to rimming. Jonatan and I are about the only ones who seem to do the deed, so I was super happy to get another dude on board who not only loves to show off a dude's back door, but pre-lube it with their own spit.
So the video changes gears..ya think Jayce is gonna get fucked by all the ass attention, but Jayce is doing most of the topping.
Jayce has always been easy going about bottoming. We know he cums in record time with a dick up his ass, and I was pleased to see him top equally as well. He's a great Top!
But to make Jayce cum, we had him sit on Gunner's dick. Hey, we know it works!
Then Gunner used Jayce's amazing bubble butt as his motivation to nut (poor Jayce was practically asleep after cumming!)
Hot video filled with lots of ass eating! CHOMP!