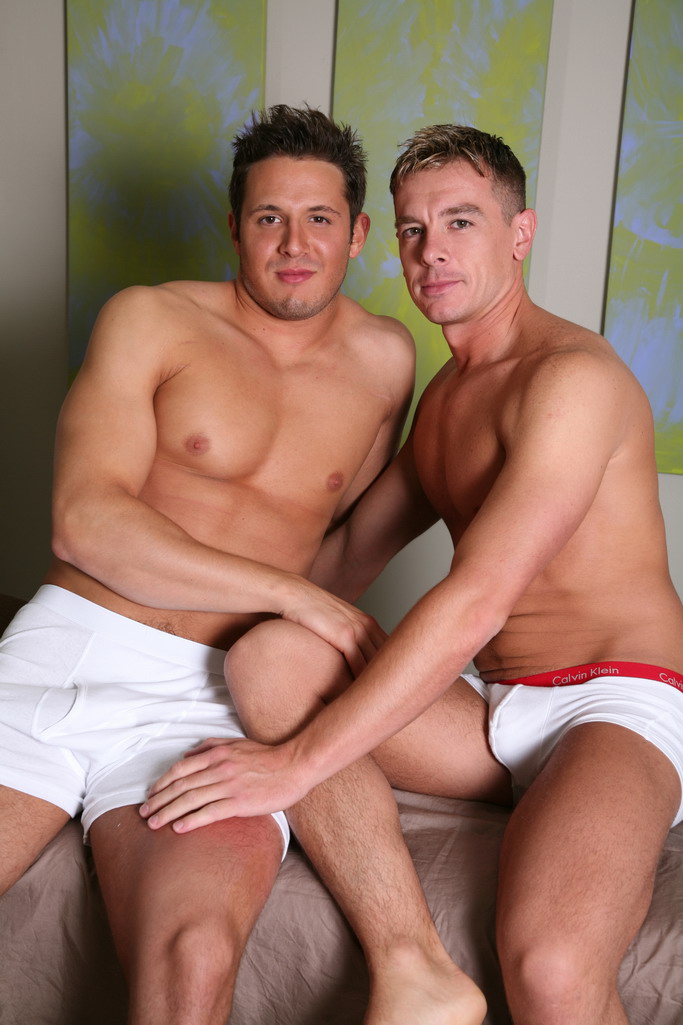 Slade takes his time with Gram. Lots of caressing, and ass eating (I popped a boner or two editing the video..so hot to watch!). You even get to watch Gram's cock spring to life from Slade's blow job.
And the fucking is amazing. Slade is not normally a bottom. I've promised him to find a dude for him to fuck so he can redeem himself as a Top! But before I started shooting, I told Slade I really wanted some good close-up shots of fucking. He really went to all sorts of acrobatics to make sure you are part of the action!
Slade takes it in the face, eating a glob or two of DNA. Then he sucks the last bit out, cum oozing down the side of his face, and then busting his own nut while the last little bit goes down his throat. It really is worth the long download to watch it…over and over and over again!