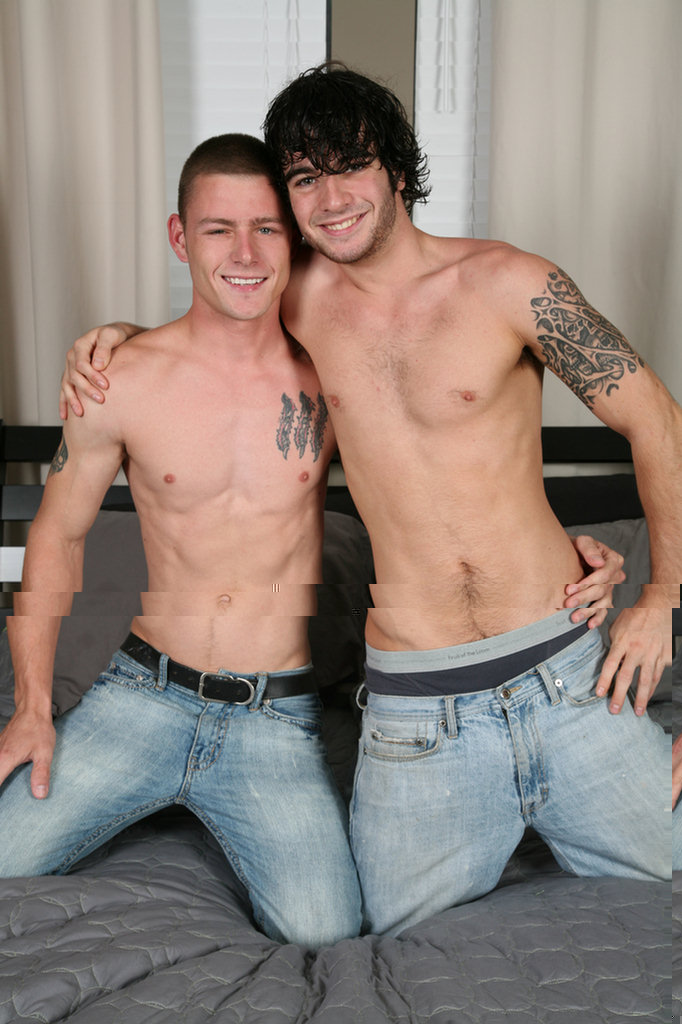 Teo is local so he has been telling me he is down with taking a few of the guys on, but I'm just not sure he can make a guy nut. He's got forskin action  himself, and though he can blow a guy in a video, he seems a little unsure about how to work a cut dick, especially to the point of cumming.
Enter Ransom. A hot local Bi guy. He showed up for a solo, but said that it would be no fun to just jerk-off. So we did photos, did the interview, and proceeded to do a Serviced video. Turned out pretty good too.
The beginning is kind of funny.  Before the shoot, we agreed Ransom would take charge and blow Teo first. Ransom was certain he would get himself easily hard by blowing Teo.
But Teo just went for it and tossed Ransom back. Ransom looks a little lost but rolls with it.
Some really great cock sucking, and geeeeeezzz..Ransom can really suck dick!
And of course another great timed cumshot and Teo even volunteered for a facial!