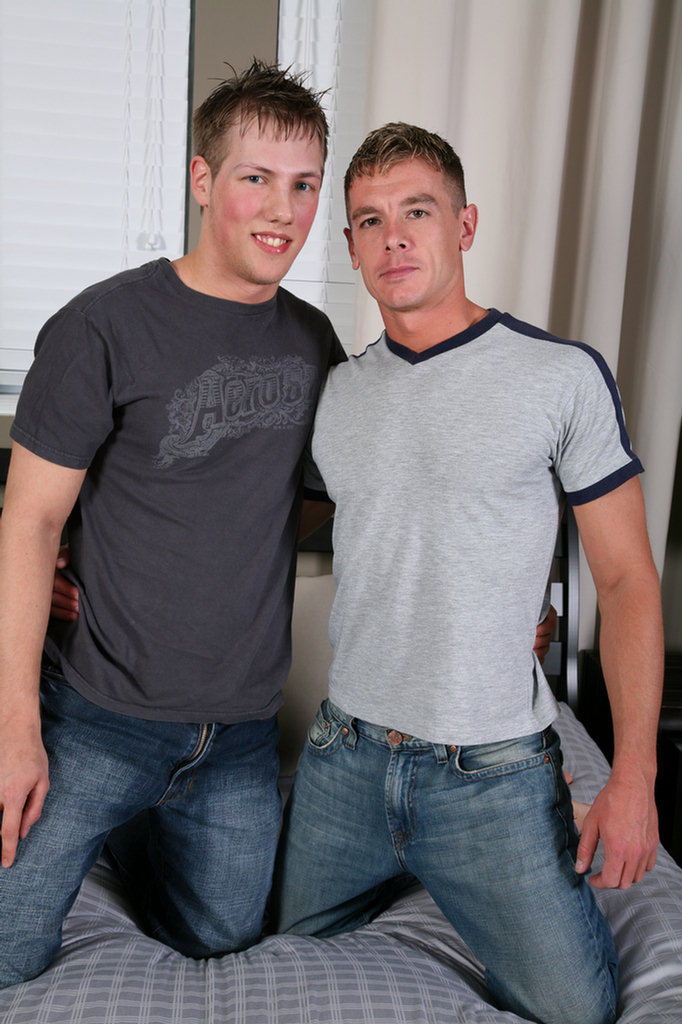 Slade was itchin' to show off his topping skills after bottoming up for a couple  nervous straight guys.
Jayce is straight, but has learned a dick up his butt is a sure fire way to turn him on, and he seems to like the bigger dicks. Slade's got one of those!
One of Jayce's favorite things to see is a girl taking a giant load in the face and in the mouth, and he has always voluntered to do it cuz I think its a trigger for him. Slade knew this and suggested they try kissing or snowballing afterwards.
Jayce looked a little unsure, but was willing to give it a try. He is very aware of you, the audience, and he always wants to make it as hot as he can for you. "Will they think that is hot?" He will ask.
And frankly, I think he likes having someone nut all over him, 'cuz when you see the amazing cumshot, it leaves little doubt that a load in his mouth turns him on, He nuts while cum is oozing down his throat and all over his face.