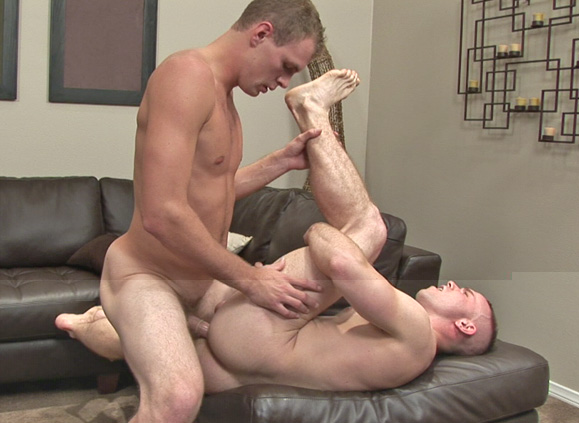 Ken seemed very anxious to get something up his ass. Our hairy muscular stud seemed to get a lot of pleasure just from using his fingers.
I knew that Ken was going to be an intense little bottom. He just seemed very sexual and eager for cock!
Pairing the 5'6″ muscle boy Ken with the 6'3″ laid-back-east-coast Justin seemed like a fun thing to do.
I think that Ken's energy and excitement brought out the hidden "top" in the otherwise shy Justin — he really stepped up and gave Ken what he wanted!