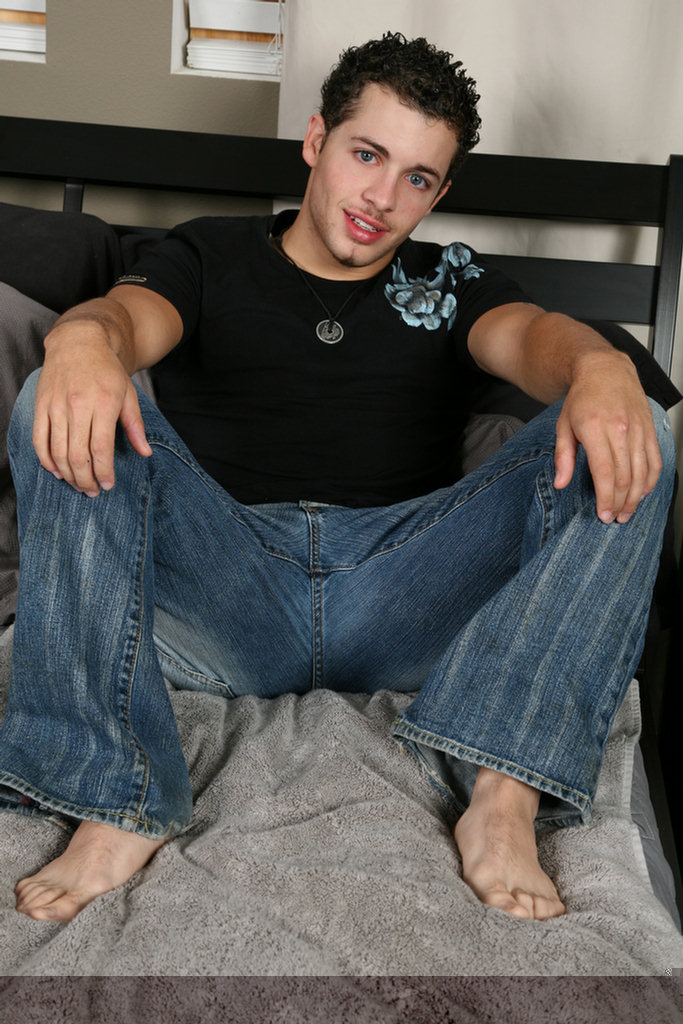 I like Santana's Serviced video. You can clearly see how nervous he is at the beginning, and then he just melts into the pillows under the tender ministrations of Ransom's oral skills.
It took Ransom only moments to find a zone that kept Santana on the edge. Santana actually was making gestures to stop at one point, but it just was confusing to leave it in there as an outtake. Ransom was pleased he could get this hot Latin guy close so quickly.
After a little ass play, Ransom got down to the serious business of making him nut, adding a twist to his jerk, which put Santana over the top!