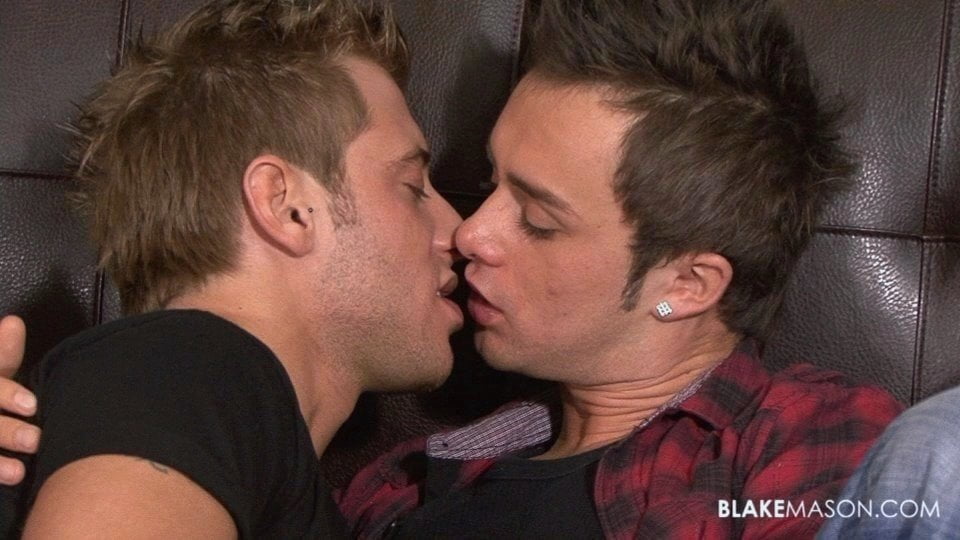 Sometimes, you just know instantly when a shoot is going to be super- hot! There's this buzz of sexual tension in the air which sends goose-bumps all over everyone's bodies. The guys seem to be communicating their lustful desires through fleeting glances and devilish smiles, yet the underlying atmosphere is very calm and relaxed. And man, was this one of those occasions… the raw electricity and passion between these two was simply unbelievable 😉
I mean, have you ever taken someone home and everything just clicks perfectly when you hit the sack? Well, this film is a bit like that, so much so that you could be forgiven for thinking these two had been fucking each other for years! The natural enjoyment and pleasure of everything they were doing to each other is unmistakeable. From playful, intimate kissing and sensual licking right through to some gentle nipple biting, amazing deep-throat action and rimming, Jed and Oli were in a totally different world!
But the thing I loved so much about this film was the way they kept looking at each other. Those glances were so deep I think Jed and Oli were somehow searching each other's souls as they got hornier and hornier. And by the time these fellas were fucking, well, you can forget about them being in a different world – they had moved into a new Universe!