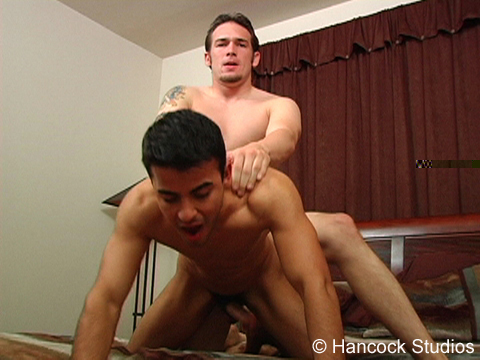 Reed Hartley made quite an impression on me in his audition. But I could tell there was a lot more beneath the surface. There's no doubt that Reed loves getting fucked. According to Reed, the bigger the dick, the better. When I asked him what he thought of his performance, he thought it went well, but he confessed he really didn't get to show me what he did best — giving head and eating ass.
With a dick big enough to satisfy any power bottom, Ryan Andrews was more than a mouthful for Reed, and if I do say so myself, Reed sucks a mean cock! But Reed really flipped when he got tongue deep into Ryan's beautiful ass. Loving ass play himself, Ryan's moans of pleasure were proof enough of Reed's expertise in rimming. But Reed and Ryan showed why they were at the top of my wish list once they started fucking.
These two studs took my breath away!! I have no doubt that Ryan Andrews and Reed Hartley will leave you breathless too, this week at Mike Hancock!
____________________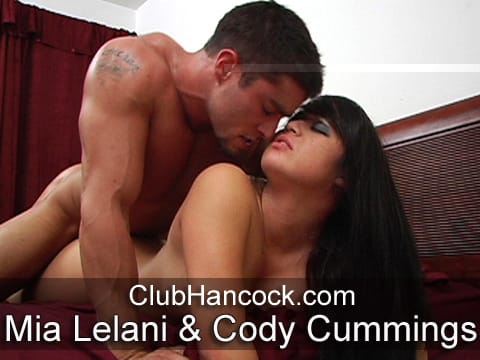 Hot Blooded Mia Lelani loves to fuck, and with her looks, she gets any man she sets her sights on. One day while at the gym, Mia spotted Cody Cummings working out real hard. One flirtatious grin led to another and it wasn't long before Cody's workout wasn't the only thing that was "real hard."
Cody loves to fuck Mia hard and deep, making her cum again and again. With his chiseled body and 8 inch cock, Cody makes MIa moan louder than ever. But Mia is always one to push the envelope when it cums to sex. After fucking to their mutual satisfaction, Mia got Cody to do something that he'd never done before – lick his own cum off her chest and mouth. Sex at its best with Mia Lelani and Cody Cummings at Club Hancock.