I will never forget the day I first met Josh.  A friend of his had heard about Southern Strokes and thought he should do a video for us.  I was driving in downtown Atlanta when I got a phone call and it was Josh.  He said that he was close by and so we decided to meet at a coffee shop.  I remember sitting there checking out every boy that walked in and thinking that it was going to be a bust.  (I hate telling the boys that they aren't right for the site)  All of a sudden Josh walks up and he is hot!  He had on a pair of jeans and a t-shirt and you could see how ripped he was.
It still took another month before I got the call saying that he was ready to go.  When I was going over the details of the shoot with him, I started getting hard just talking to him about it.  At the end of the conversation, Josh said he had one more question.  Will I be able to use any toys?   I knew right then and there that this was going to be good.
On the day of the shoot, we all were excited to see if Josh was going to follow through with his desire to play with his hole for the cameras.  Josh is really shy and comes across as really reserved and conservative……but once the camera is on he turns into another person.  He was rock hard before he could get his pants off and stayed that way the whole shoot.
I wasn't the only one that was shocked at how much he loved the fact that we were all watching him put on a show.  He couldn't wait to see what it felt like to have something in that tight country hole of his.  That wasn't my only shock.  Just wait til you see this boy's huge hot creamy load.
---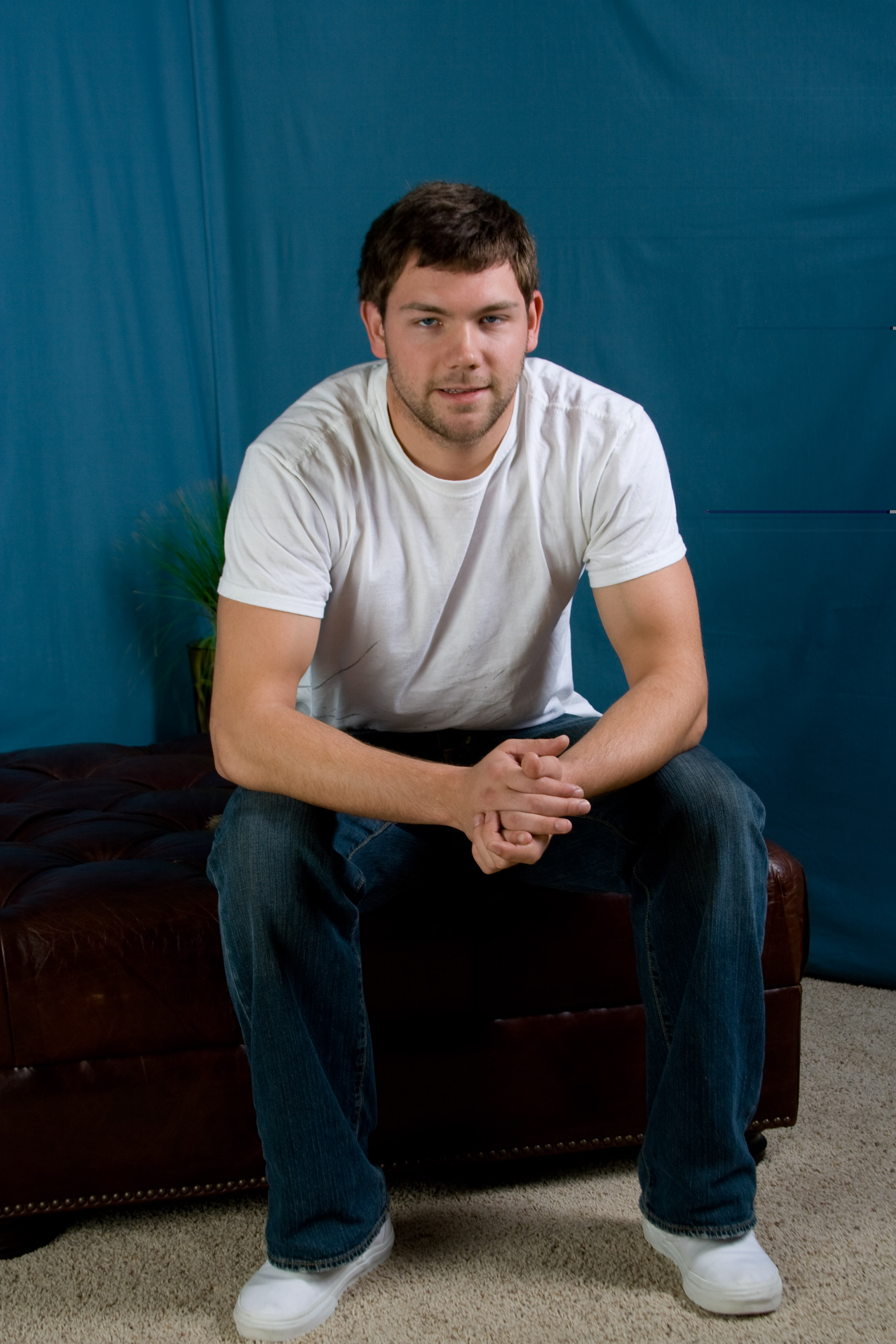 Ryan is a 25 year old model currently going to Florida State University. I've been working on getting him up to the Lake House for about six months now. I finally got the call that he would be home for the holidays, and he really wanted to come in and do a video. Up until he walked into the house, I had only seen pictures of Ryan. We all know that feeling when you finally get to meet someone in person and they don't look anywhere near as hot as their photos. This was not the case with Ryan. One look at this guy and you can't take your eyes off of him.
Ryan was pretty nervous at first and you could tell he wasn't used to taking off his clothes in front of a room full of guys. He has these piercing blue eyes that just make you want to melt. I had seen pictures of Ryan's torso so I knew that he was going to be hot, but I had no idea what to expect when he unzipped his pants. Ryan had on this tight pair of underwear and his cock was soft but I knew we were in for a treat.
It didn't take long before Ryan let himself go and started getting into the shoot. I was taking pictures and watching his cock grow in his now skin tight underwear. I finally couldn't take it any more and told him to take them off. Now, I have been lucky enough to see more than my fair share of hot naked guys, but when I saw Ryan's cock for the first time, I almost dropped the camera.
Ryan doesn't disappoint us during the video shoot. In fact, I think his cock was hard just from talking about jacking off for us. When I was watching Ryan stroke his huge cock, I almost forgot that he was being filmed. I could tell that he was enjoying putting on a show for us and that he really wanted to make sure that we were getting everything we wanted. When Ryan shot his hot load, he gave the camera this smile that just made us want to see more.
---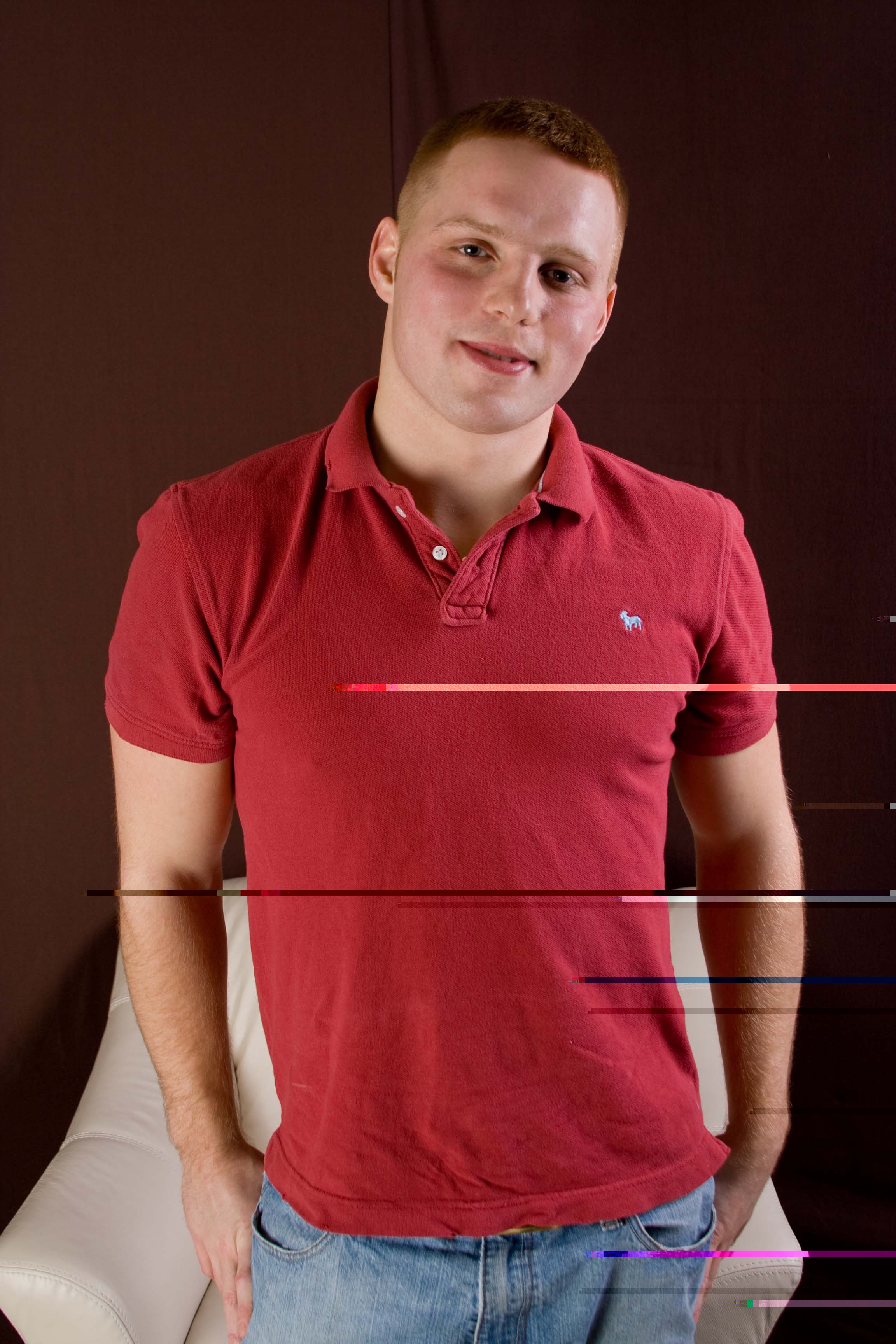 I've been waiting for a redhead to find his way to Southern Strokes. We found this Southern guy deep in the South in a small town in North Georgia. Just like Cameron, at first look he has this innocence about him, but just spend a minute talking to him and that innocence quickly disappears. Believe me when I say that Casey likes to talk. He had so many stories to tell during his interview that I thought we were going to run out of tape before we got to the good stuff.
Casey is a big guy. In high school, he only played sports that allowed him to hit someone. He was raised by his mother and admits that he was more than a handful. Looking at his boyish, freckled face, it's hard to imagine that Casey had a temper growing up that he mostly couldn't control. Casey works at a Truck Stop cleaning out big rigs. He said he gets propositioned all the time by the horny truckers who stop in. Casey has been more than happy to give the guys a show when things are slow. He's been known to bust a nut for their viewing pleasure when asked.
I wasn't surprised at all that Casey was more than happy to get right to it and show us all his hot red bush and cock. In face, I couldn't get him to stop smiling during his video. Even after all his stories, Casey still surprised me when his hands began exploring virtually every inch of his smooth body, leaving nothing to the imagination. I couldn't help but wonder how hot it would be to see a cock slip inside his hot tight hole.
Casey really enjoyed jacking off for us. He admitted that it is a huge turn-on for him when he knows someone is watching as he strokes his cock. I can tell why those truckers might go out of their way to stop by and see him whenever they're in Georgia. Casey was so hard that his cock was just throbbing as he tried to hold himself off. When he finally gives in, he shoots a huge load of hot creamy white cum. I'm anxious to get Casey back and see how willing he'll be to push his limits.
---