RC Ryan
We find RC Ryan in the shower at the beginning of this solo video. He's slowly rubbing his soft cock and feeling his way around those incredible muscles. Once out of the bathroom, he jerks off his horse-hung cock on the staircase with the camera capturing all the action from below so we can see the sheer size of his endowment. When he cums, it spills out like tap and looks so delicious you'll want to lick the screen.
---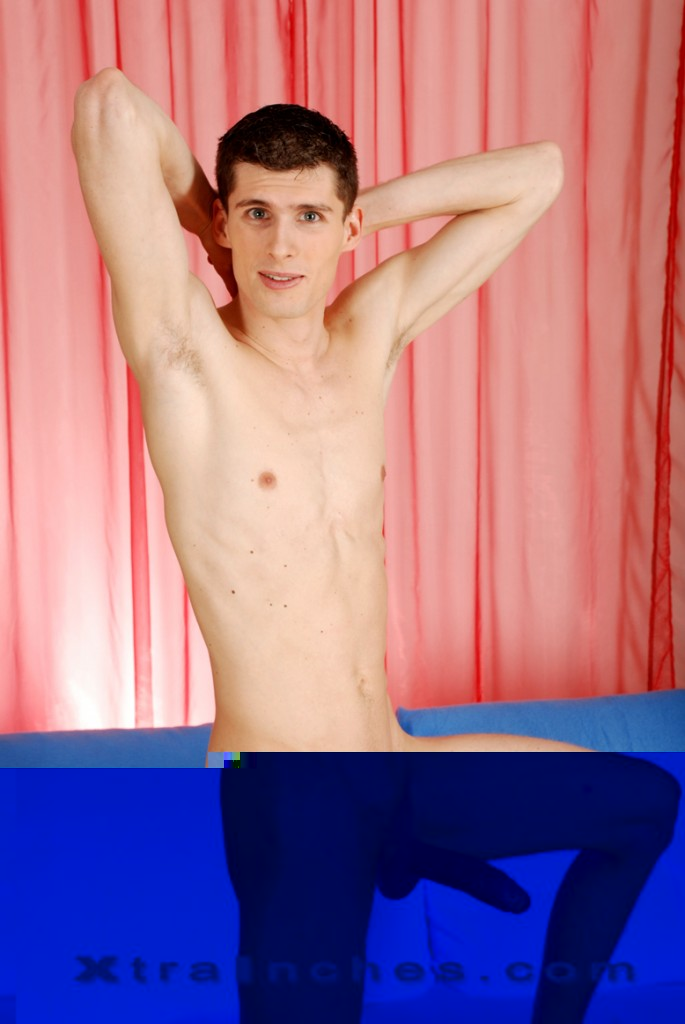 Max Fonda
Czech cutie Max Fonda is back to give us a great solo jerk-off routine on video. Getting things started by unbuttoning his shirt to reveal a smooth, ripped body and then rubbing his hands all over it, he soon moves on to taking off his pants so he can play with that stunning uncut Euro cock. When he blows his load it spurts all over the floor and he moans till every last drop it spilled.
---
Mario Andrada
Giving the camera a cheeky, yet very enticing, smile, South American spunk Mario removes his clothes to reveal a tight little smooth body and then his incredible uncut beauty below. He shows he's not just a pretty face by working that monster like a true professional and pumping out some very impressive creamy white cum.
---
Trevor Owens
We've got the cutest Czech spunk jerking his massive tool in this solo video. If Trevor's smile doesn't charm the pants off you, we can guarantee you'll smile when we get the pants off him. His smooth body and dark brown eyes only add to this handsome gent's appeal and he'll make your jaw hit the floor when he lets his erect cock just hang between his legs so you can see the sheer scale of it.
---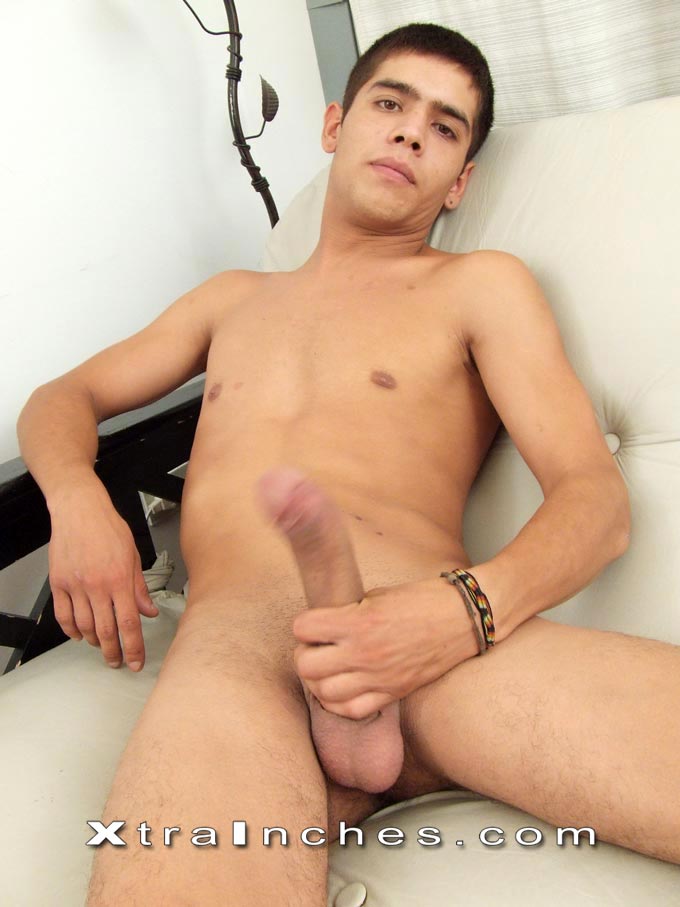 Marcelo Duran
Marcelo can barely keep the cheeky smile of his face in this video, he's having such a fun time in front of the camera. He starts off by teasing us with a rub down of his smooth, ripped and bronzed body. By the time he pulls out his mammoth piece of cock, it's already crying out for a good jerking and he beats the hard piece of wood against his stomach. When he cums he does so all on his abs, rubbing it all over them once he's finished blowing.
---
Cliff Butler
Rubbing down his washboard abs and bulging pecs, Cliff will have you from the opening moments of his solo video and that's before he even brings out that beautiful uncut meat. He whacks off with a fast and furious method and when he sprays a load all over those muscles after his long jerk-off, you'll love his little orgasmic sighs of triumph. This is spunk we're killing to see more of.
---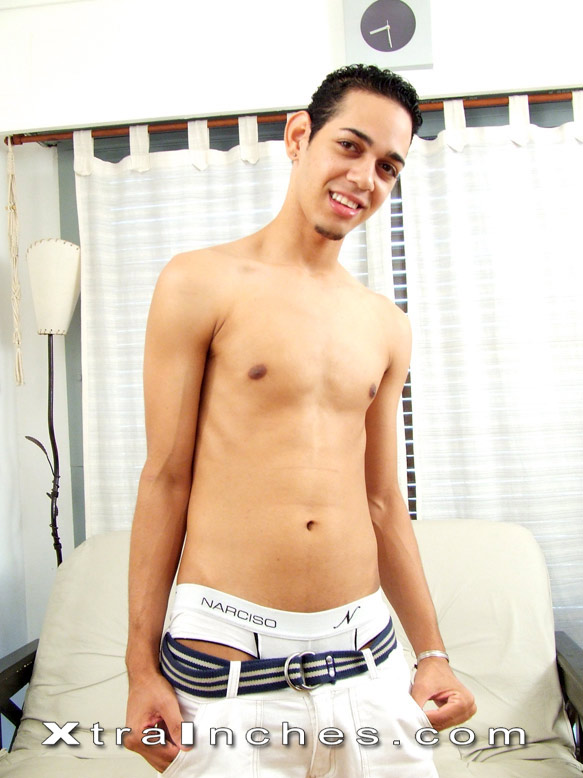 Nicolas Gustierrez
Nicolas' deceptively small frame leads to whopping monster he slowly reveals in this yummy solo session. Laying back on the couch, he teases and carresses it like a small animal before really fully working the cut appendage until he spews a delicious load on his belly which he plays with long after he's finished producing it.
---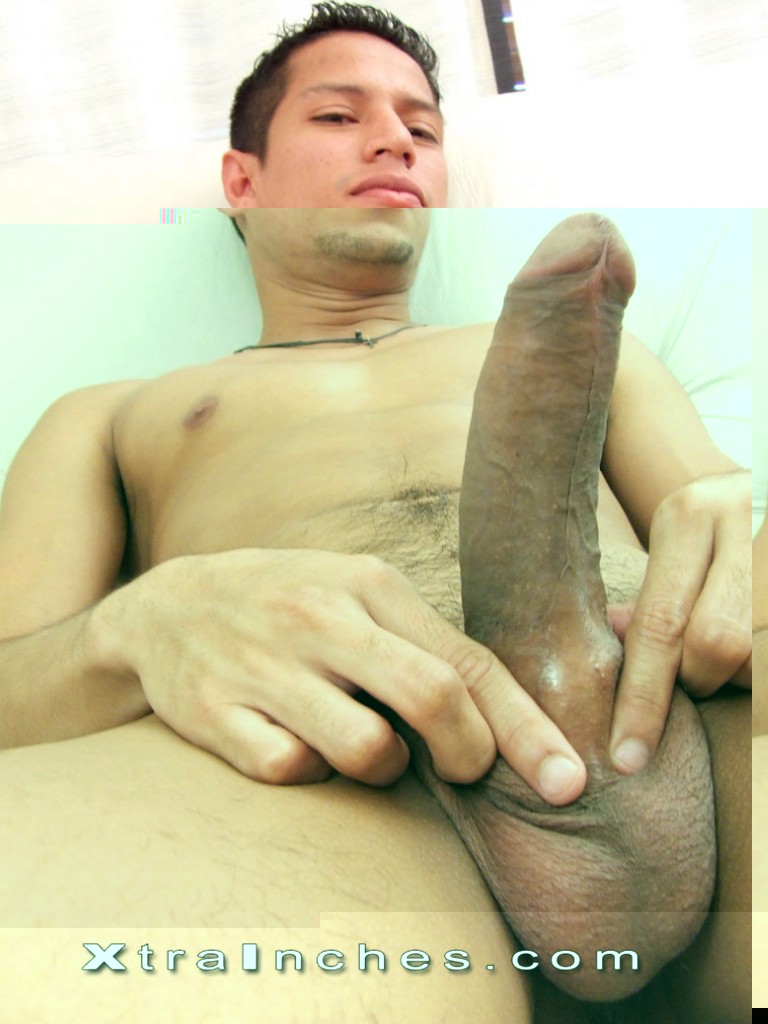 Ben Duer
You'd be hard-pressed to pick which part of Ben Duer that you like most. Is it those dark eyes? Those beautiful abdominal muscles covered in a light layer of hair? Maybe it's the beautiful caramel skin? Wait, we think we know what it would be: that impossibly thick uncut cock must be the lucky winner. No competition there.
---
Julian M
What would you do without skinny guys with fat cocks? Such a great breed. Julian's uncut monster gets a great workout here and when he cums all over his smooth chest and abs, the look on his face is priceless.
---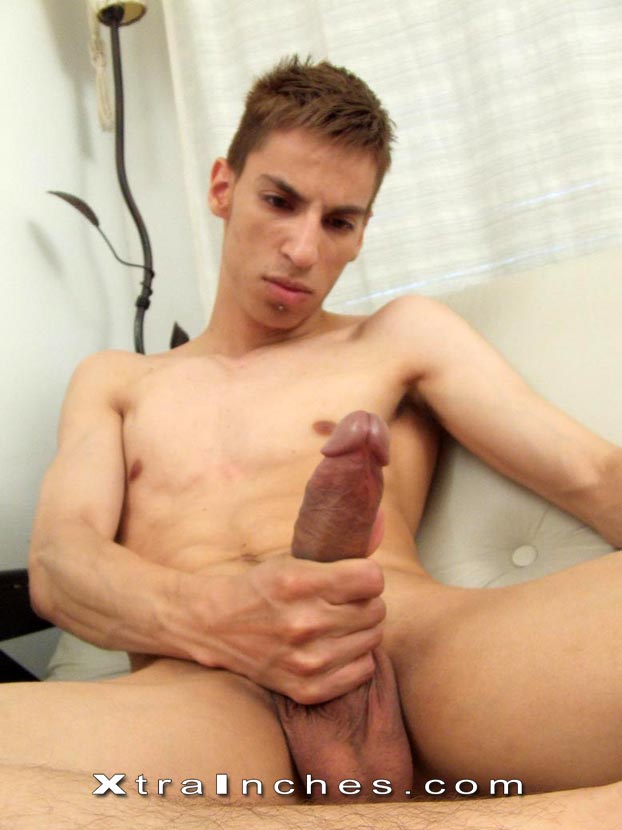 Mike
Wow! Look at Mike's abs, they're so ripped veins snake up his six pack. The rest of the body is ripped too, but his physique is not the only impressive thing about this amateur. Oh no, this is XtraInches.com, so not only are our amateur models hot, they are also HUNG!
---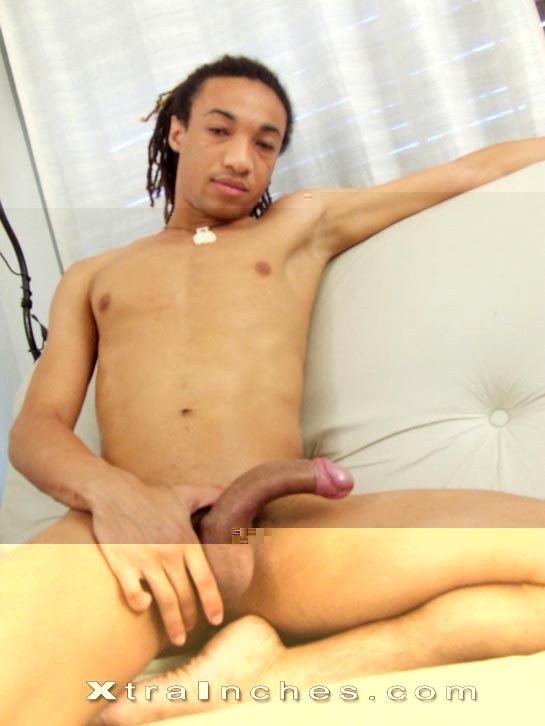 Marcel
Marcel teases us with a hot rub-down of his ripped bod before revealing his hung cock. Even the preview through his underwear lets you know you're in for a good show with these 8 inches. He flops it out for long jerk before spilling cum all over his abs.
---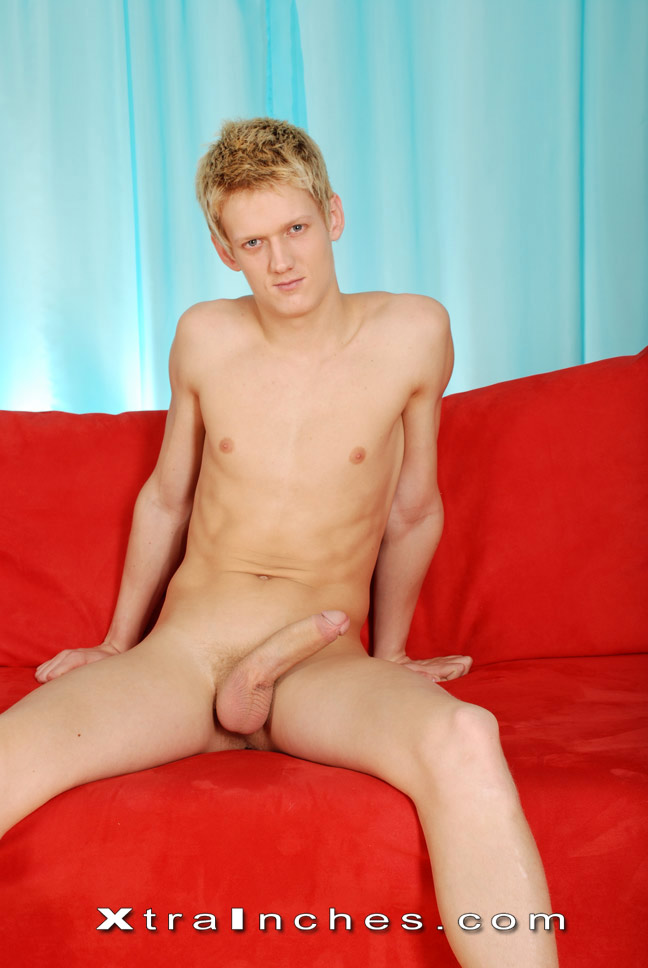 Boris
Blond, well-built twink Boris Encias has a damn big dick on him and will go down as one of our hottest young models. He's got a sexy smooth body, but when you see his uncut dick pop out of his jeans, you will be rock-hard your self in no time. He's a natural in front of the camera too, giving you a steamy jerk off and cum video that will go to many members favorites pages.
RC Ryan