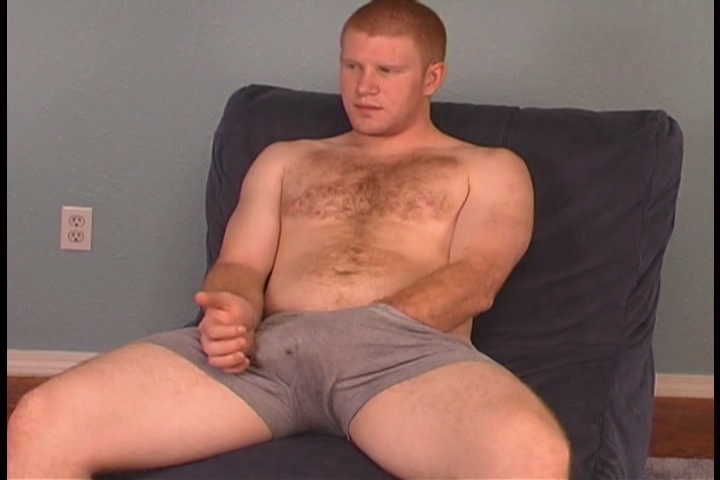 Those are not tree trunks, those are Eric's thighs. This bruising red head is solid as gilbraltor. If you listen carefully you'll hear his girlfriend just off camera a couple of times. She came along to the studio and watched as Brendon gave her boyfriend a blow job. And it wasn't easy. Eric's cock takes after his thighs; thick! But Brendon goes for it and enjoyed showing the young woman what giving a blow job is all about.
---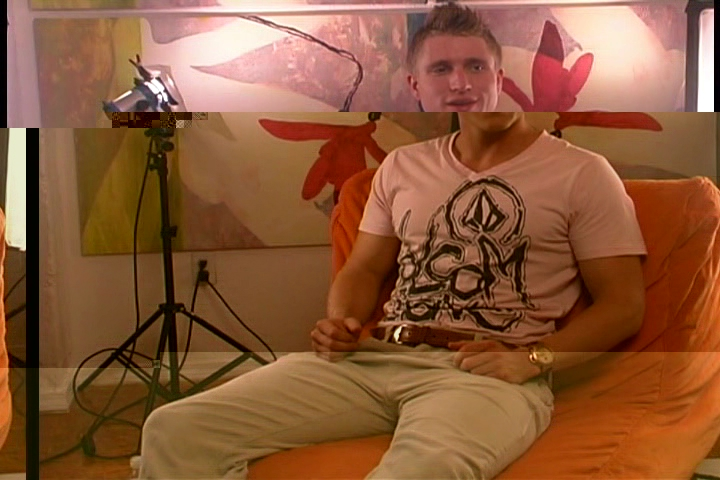 This stud is unbelievable. Brendon doesn't find em this hot very often. A college football player and all around chick hound, Wolfgang peels off his clothes and lights up the studio. He knows his body is beautiful and he finally gets a chance to show it off on camera… But Brendon is way too timid to try to blow this guy. He satisfies himself by licking up the leftovers when Wolfgang shoots his load onto the black stool. You can say you saw him here first.
---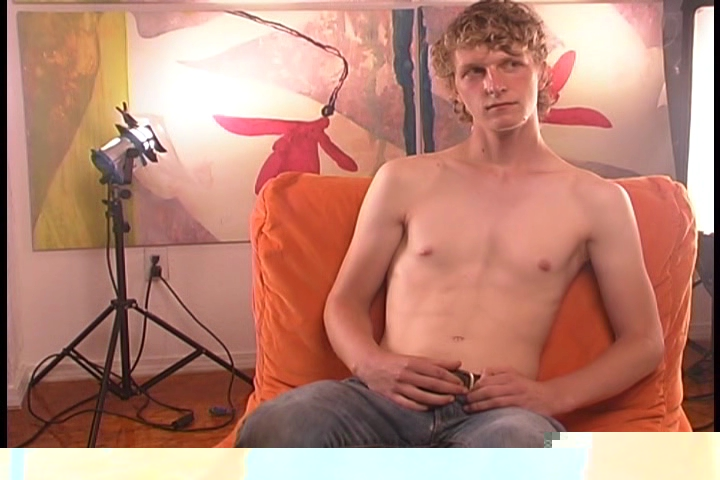 This 19 year old blond is quiet as a mouse as Brendon sets up the scene. Is he shy, frightened or bored? Branden comes out of his shell when his pants come off and he begins to jack off. Then his fingers crawl up his ass and he finger fucks himself. He tries to shove his whole hand up there before he turns upside down to come in his mouth. He isn't shy, frightened or bored. Just horny!
---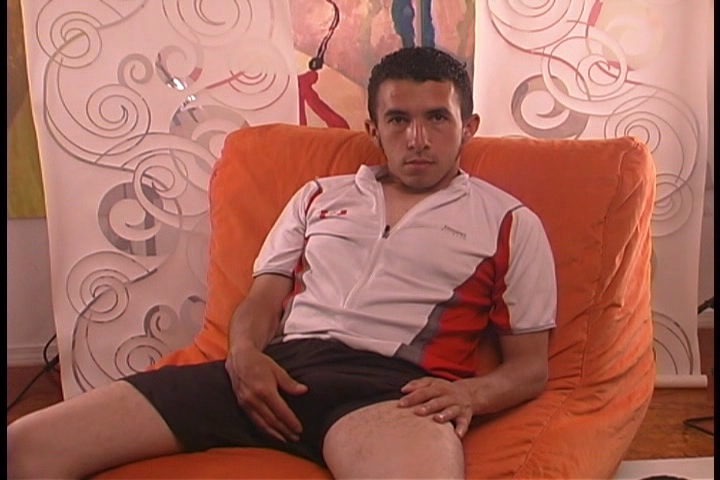 Although he's a marathon runner, Juan can't seem to outrun Brendon. The chase is on when this hunky young stud sits in the studio to be grilled, serviced and devoured. He pulls out one of the hugest slabs of meat we've seen on a guy his size. Juan slathers the lube on his pole and can barely fit his fist around it. Brendon is challenged to cram that monster down his throat and then he has the audacity to try to take it up the ass. Watch this one in real time, and see Brendon wince in pain. No pain, no gain!!
---
'Still living at home' gives you an idea just how young and sweet this guy is. The lump in his briefs tells you he's semi-hard just being in the studio. Watch as Brendon orchestrates this scene from sucking that young sweet cock, to tasting that ass, to getting this 20 year old to fuck him. James is rock hard the whole time. Just like you'll be!
---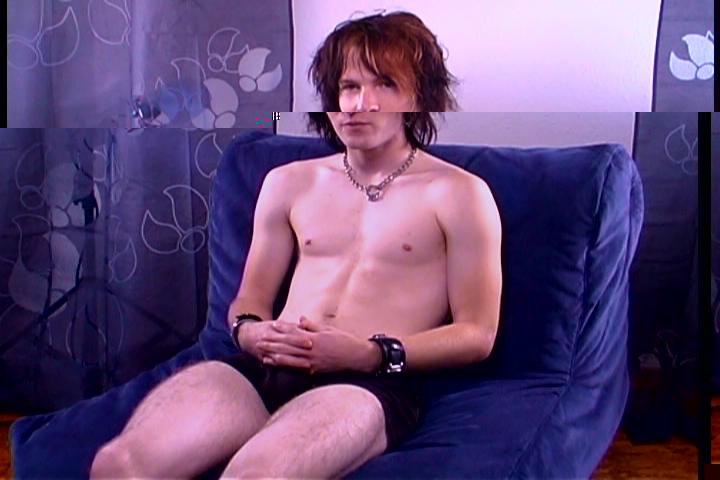 He clearly doesn't want to be here. But he clearly does……..so what gives? This rocker wanna-be yearns to do porn, but he definitely had a different picture in his head than what Brendon has set up. Where are the girls? He can't even smell pussy in this studio. He watches straight porn while Brendon films him, and he has a short, fat dick. Like a hydrant. His youthful body has Brendon drooling, but Darby aint goin there. His one word responses to Brendon's questions assure you he wants to cum and GO!
---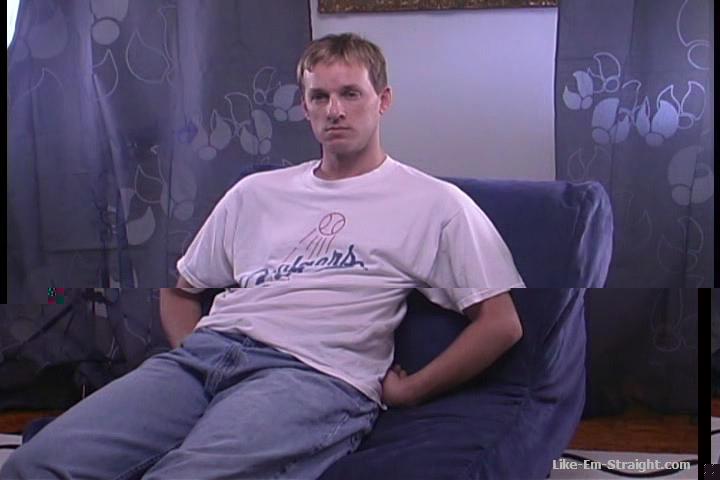 We know Davis is married and a father, but he also has a sex drive that his wife cannot satisfy. He slips into the city again for a meeting with Brendon. Only this time he's expected to up the ante. Up Brendon's ass that is! He shoves that thick, juicy cock up Brendon's willing ass and holds the camera to film his own conquest. He has to push extra hard to stuff it all the way in and Brendon cries in anguish!
---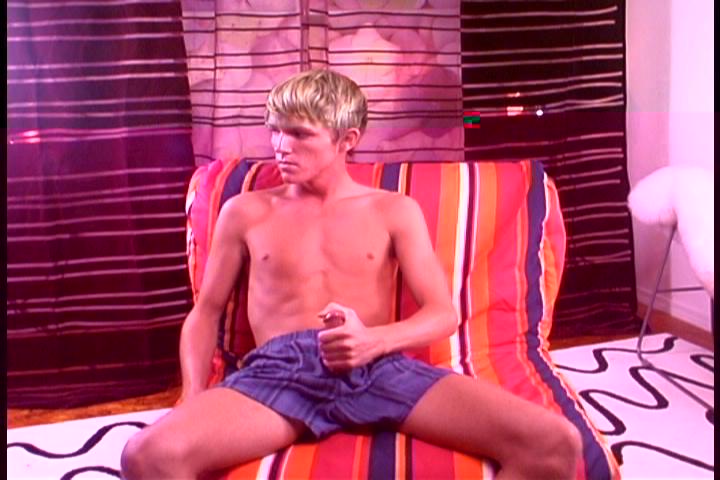 Douglas is learning to be obedient. Held after school for talking, he now doesn't say a word as Brendon works him over, sucking his blonde dick till it spews.
---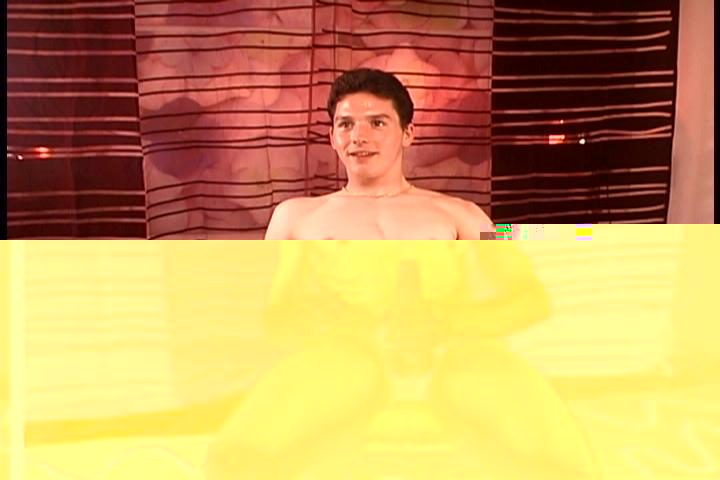 Tony is val-dick-torian by slamming his fat juicy rod up the teacher's ass. Ouch! Brendon can only take it for a while, so Tony pulls out and let's the teacher finish him off.
---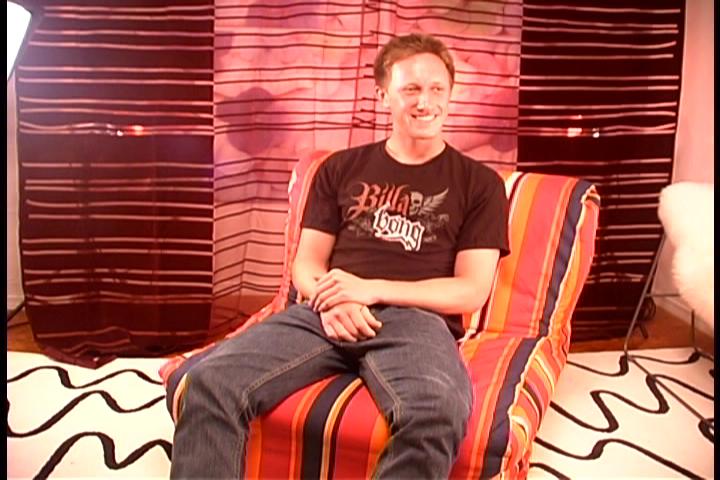 The campus jock is back and this time he's seeking extra credit. Hewitt stuffs that bulging, straining, vein-popping cock down Brendon's throat and gets the highest grade available. After all, Brendon grades on the curve!
---