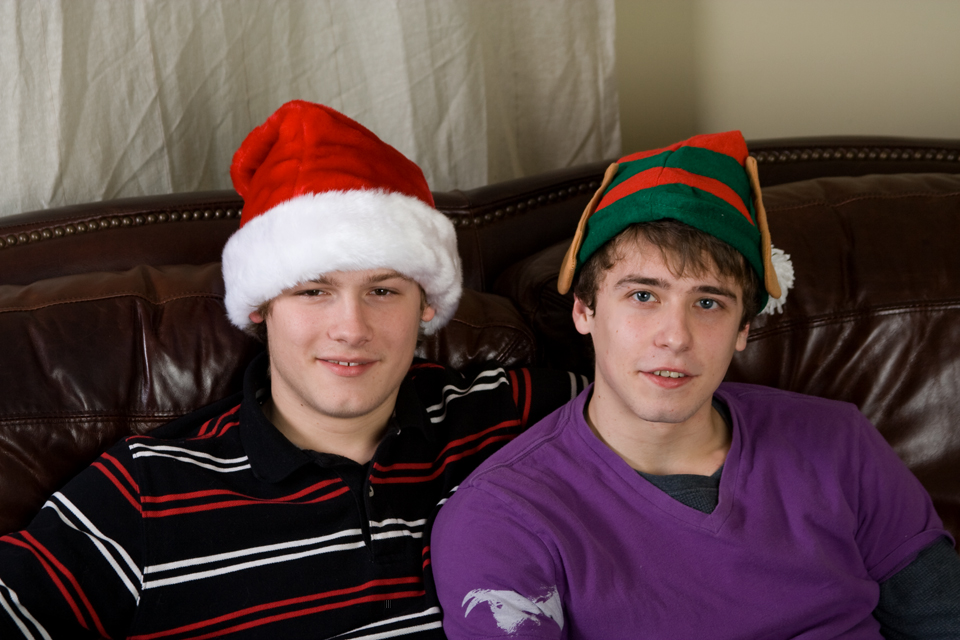 Rusty and Ashton
As soon as Rusty finished his solo shoot, I knew that I had to get him back to do another shoot.  I was lucky that Ashton was finished with his last final and he was available and ready for some action.  I know that Ashton likes the boys that are not only hot but young looking so it was a no-brainer to pair these Southern boys together.
Ashton has become really comfortable in front of the camera and especially loves to get fucked by hot guys.  This was Rusty's first time ever with another guy so I wanted to make sure that he was going to be with someone that could make him more comfortable.  Ashton has this quiet confidence about him that I knew wouldn't be intimidating to Rusty.  The two of them went out on the deck and shared a smoke before the shoot and the rest is history.
One look at Ashton without his shirt on and I could tell that he had been spending his free time in the gym.  He showed up sporting some hot new abs for our members.  Rusty had just been at the house a couple of days prior for his first shoot so he was really comfortable this time around.  Rusty and Ashton are both very comfortable with their sexuality.  As Ashton always puts it: "I get the best of both worlds".
They were both sitting on the couch when Ashton leaned over and started to kiss Rusty.  I wasn't sure how Rusty would respond but you can see for yourself that our new Southern Hottie is really open to just about anything.  Ashton worked his way down Rusty's hot body kissing him from his chest until he reached his pants.  Ashton slowly undid Rusty's pants and continued his pursuit by sucking Rusty's cock until he was rock hard.  Rusty's beautiful cock was at attention the entire video as he fucked his first boy as a Holiday Present for our members.  For his first time, Rusty was a natural and Ashton obviously enjoyed every inch of it.
---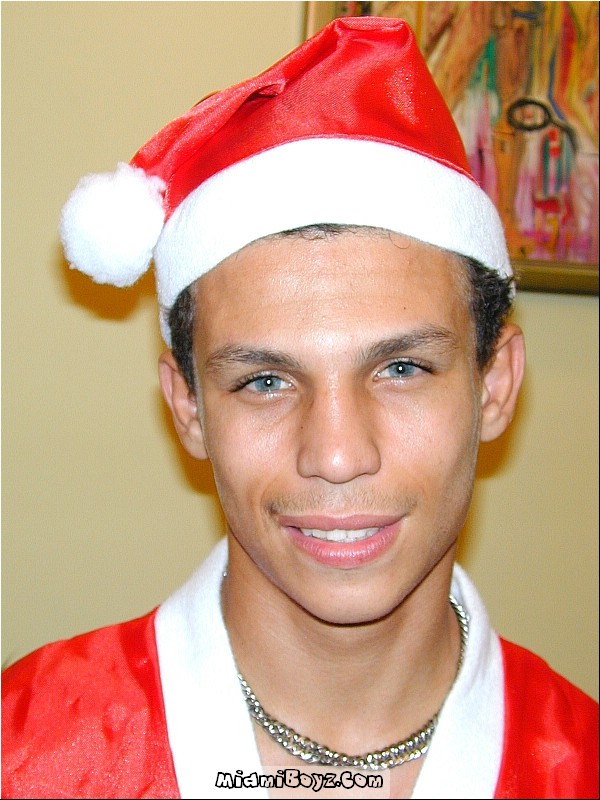 Here is a hot young Latino bringing you a X-Mas wish!
Alex is Brazilian and 19 years old. He weighs 150, is 5 10, and have an 8 inch uncut cock!
---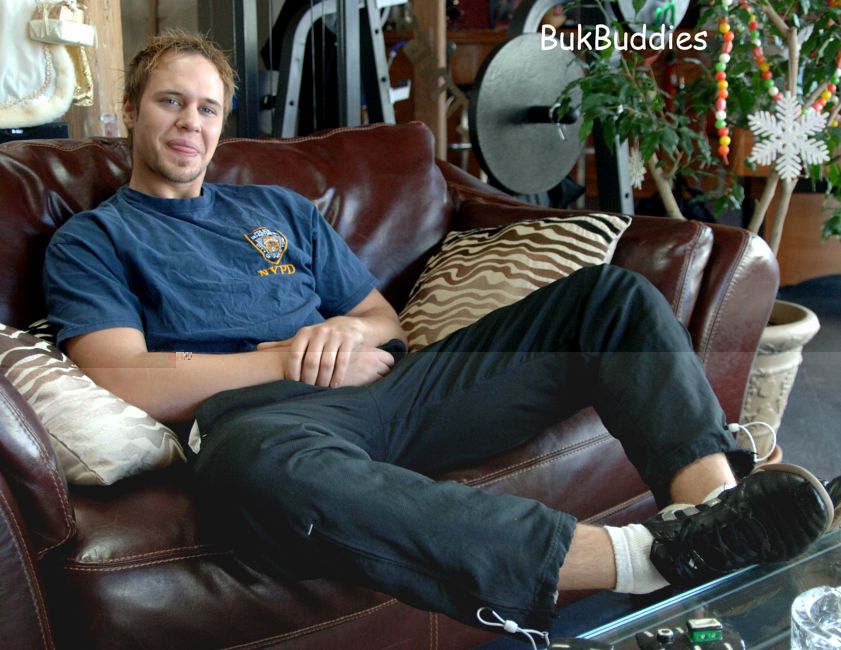 BRENT
STR8
24
6'2″
205 LBS
BRN/HZL
WAIST 34
SHOW 12 1/2
UNCUT
ERECT 7 1/2
HUNKY MACHO STUD
At 24 Brent is just entering his sexual prime. He's no longer the impatient young kid that only thinks about raising hell on the weekends and getting laid. Sure he still likes to party but he keeps his cool when socializing, knowing his great looks and friendly personality will always make him a winner in the end. After all who could resist this 6 foot 2 macho hunk … complete with hazel eyes, sandy brown hair and an oh so sexy smile.
About his personality: Laid back and fun; hard working and playful; Brent is a dream come true. He's an outdoorsman as well, loving the country life. Summertime you'll find he roaming the Florida beaches looking for that special someone. Best of all, whatever the challenge, you can be sure he will give it his best shot. He's an all American kind of guy and the guy next door at the same time.
What does he do for fun & sex? Naturally, summertime is beach time but in the winter Brent likes to hunker down with a pretty woman by the fire. Right now there's no special someone but he's sure looking. Let's see, anyone out there looking for a gorgeous hunky stud with a sweet 7 uncut cock who's favorite pastime is fucking all night long? Fortunately, Brent keeps his pubic hair trim which complements his smooth white skin. And he's got a truly hot ass with the kind of butt that ass eaters die for. We just wonder if anyone's ever had the pleasure?
---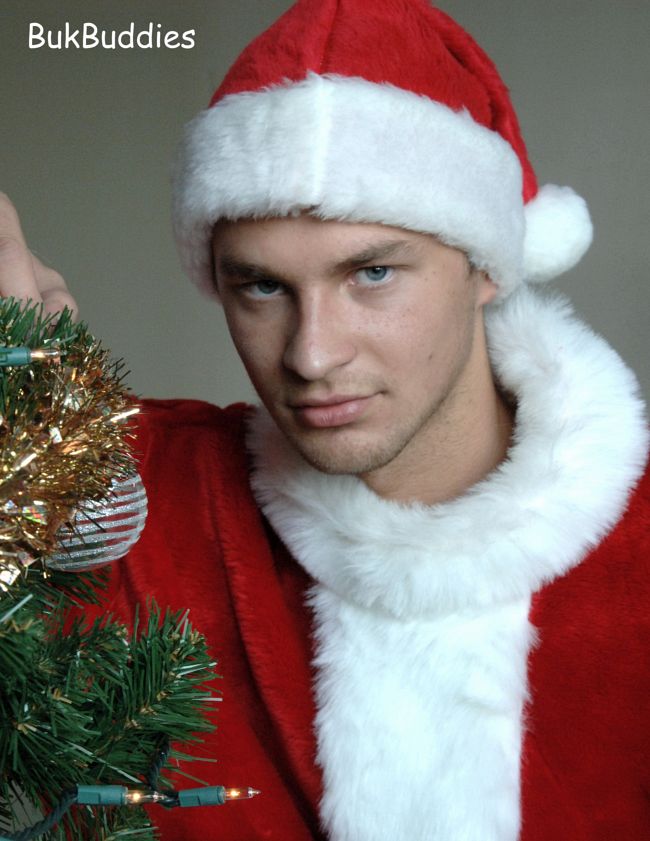 What better way to welcome the New Year than with Brent…our BukBuddies Baby for 2010. Brent is a knock out 6 foot 2 str8 piece of hunky man candy, and fortunately for us, a guy who's down for just about anything. So when we told him he would be our "baby" for 2010 he was all smiles and ready to go. Getting him warmed up to the task was just as much fun. We did some teasing first as he dresses and undresses for his New Year's Eve party.
You'll love the portrait shots and the hands and pits…all truly beautiful. Plus, if you like your guys big, natural and uncut, Brent is just the ticket. And playing the 2010 diaper kid, well he's just awesome. He strips down to his birthday suit, making sure we have time to check out his huge feet as he pulls off his socks slowly and deliberately; then he dons the ceremonial diaper and decorates himself with festive New Year garlands, smiling and teasing all the while. Finally, with his pacifier inserted he sucks and strokes his way to a gigantic erection and emotionally charged ejaculation, a festive ending to a not so memorable 2009 but a hell of a way to start the New Year. Don't miss this one…Happy New Year Baby!
---
Don't you wish you could be one of these toys? I know I wouldn't mind waking up under the Christmas tree, being unwrapped by hot, young spunk Marcus and then going to work on his beautiful hole. He may have been nice all year, but I can guarantee that Marcos is about to be a whole bunch of naughty now the holiday season has hit.
---
See more ChristMass' & New Years' gay porn on CANDY