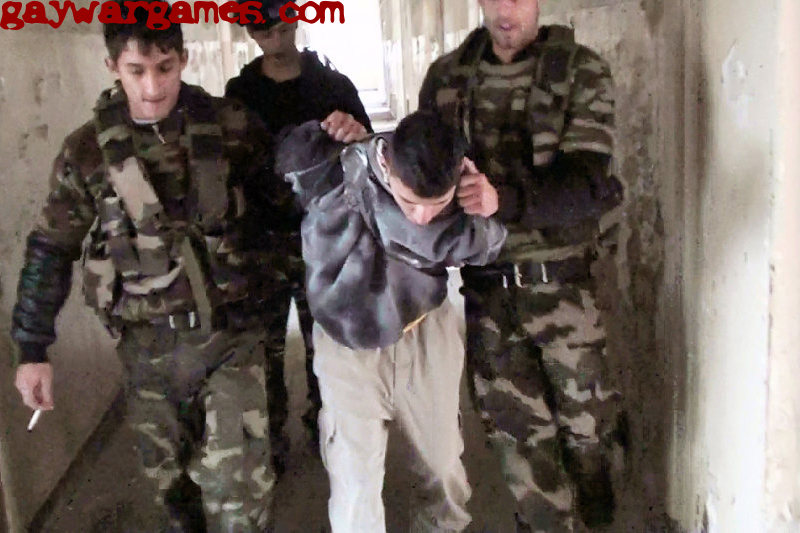 The three soldiers get a good blow-job from Goran. Meanwhile Esteban and Jean escape from the interrogation room. Watch our Spanish NGO-workers getting caught again and put into a hot threesome with little Goran.
The cute guys get gang banged by the soldiers. A brutal mouth fuck is their Hors d' Euvre. Then they tear their clothes apart getting the boy´s asses ready for service. Our cuties get all fucked up the arse and their faces are used as a fuck machine.  They get prepared for their final humiliation before the soldiers will cover them with loads of hot cum.
---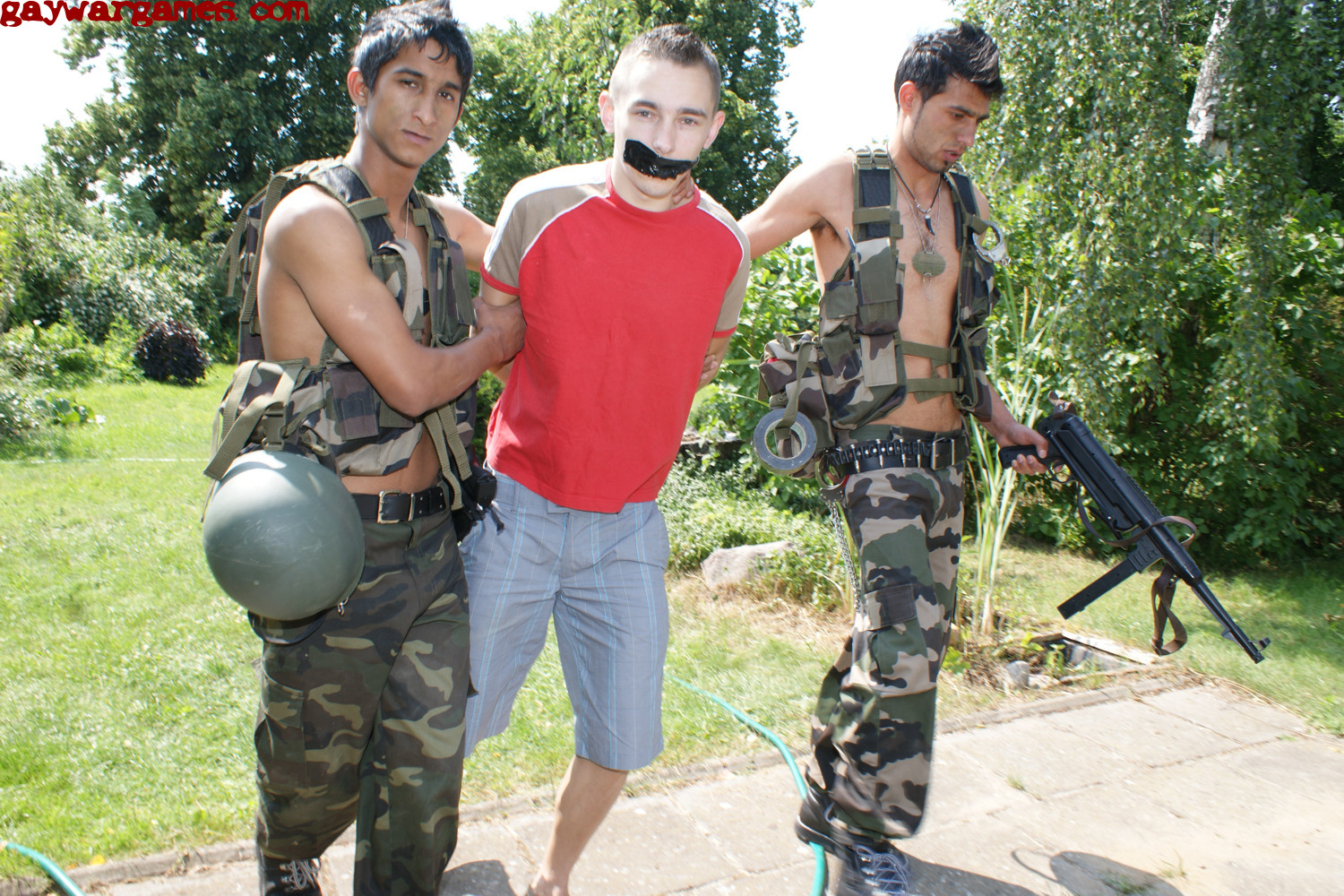 The soldiers cover Dan`s face with their juicy hot cum. Then they put the poor cameraman back into the cage – fucked, terrified and completely humiliated.
---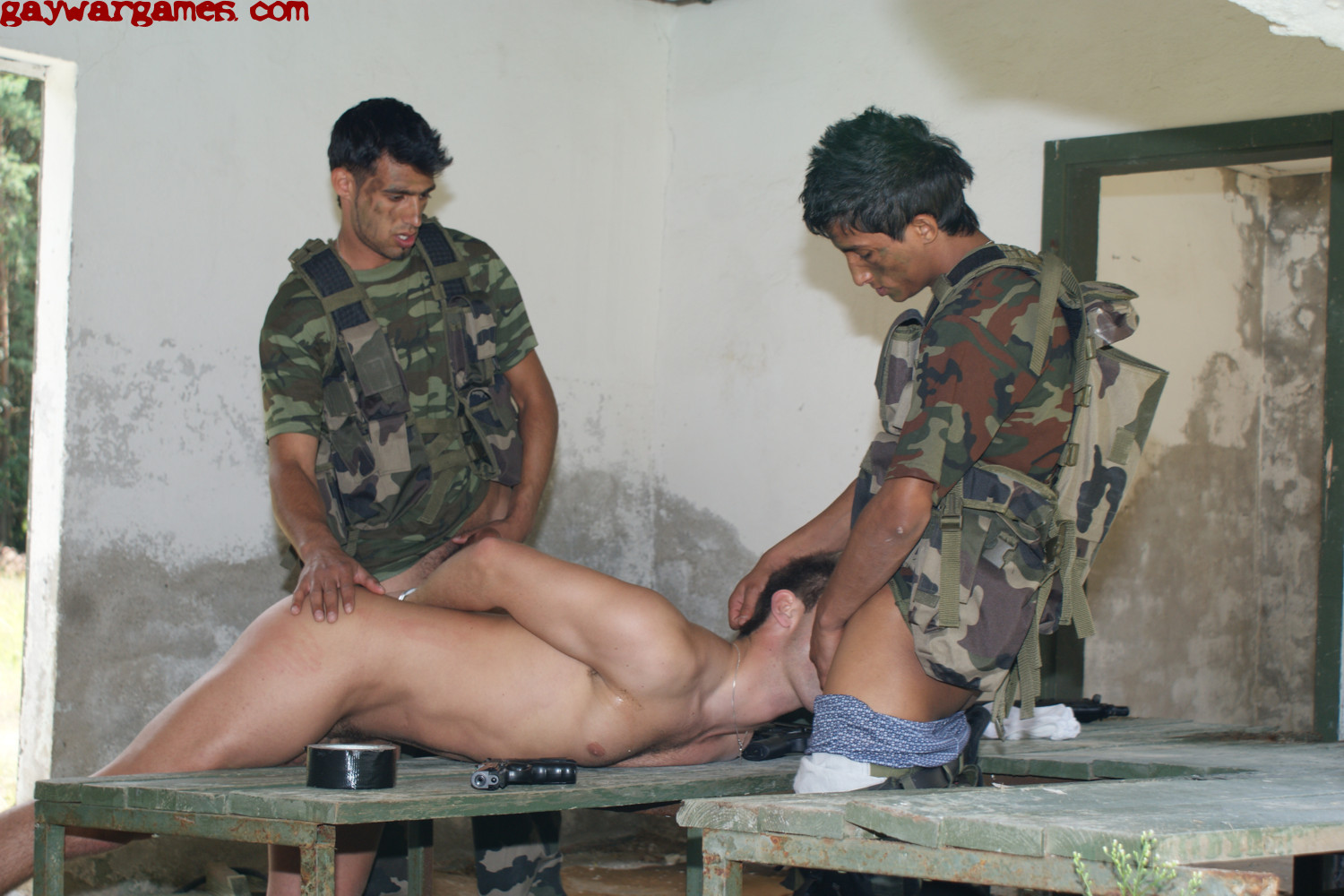 Radko has to suck the soldiers well. When their dicks were rock hard the prepare him for a good long fuck. And it will be a hard fuck. Radko feels the pain from the huge dick deep inside. The soldiers turn him in many uncomfortable positions and the humiliated guy struggles with tears.
---
With two dicks in his mouth Hamza is getting aroused. Turned on by his erection the soldiers move him to the drill ground to give this straight fucker a real hard time. The massive dicks inside stretch Hamza´s asshole to the maximum as the soldiers fuck him one by one. Then they tie his hands and feet together and the poor piece of straight meat gets his mouth filled with plenty of cock.
---