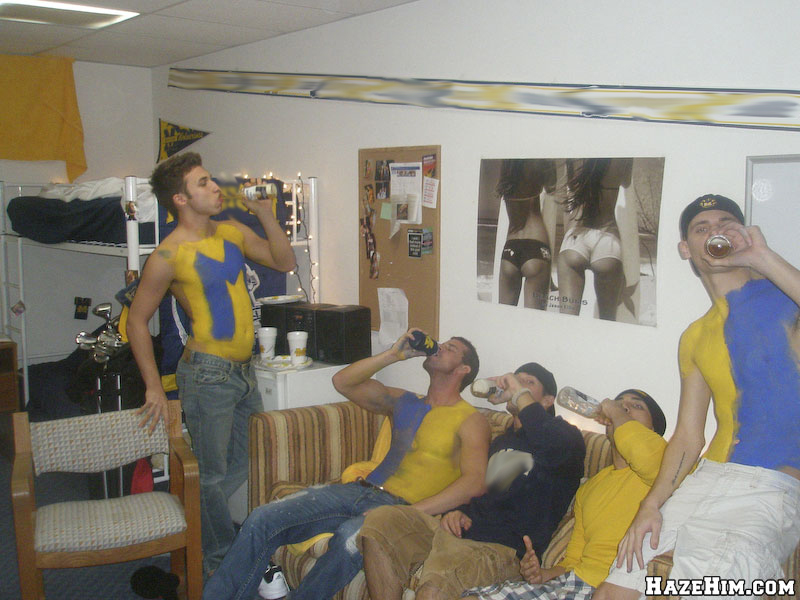 Michigan boys know how to party.
These Michigan boys sure know how to party. So one of these guys, convinces all these little freshman that their going to have an after party for the football game in his dorm. A party complete with chicks and football. Problem is when they get to the dorm room there are no girls. This doesn't stop the party. Despite the lack of chicks they start playing strip pong. A few article of clothing comes off and these horny college kids can't control themselves.
---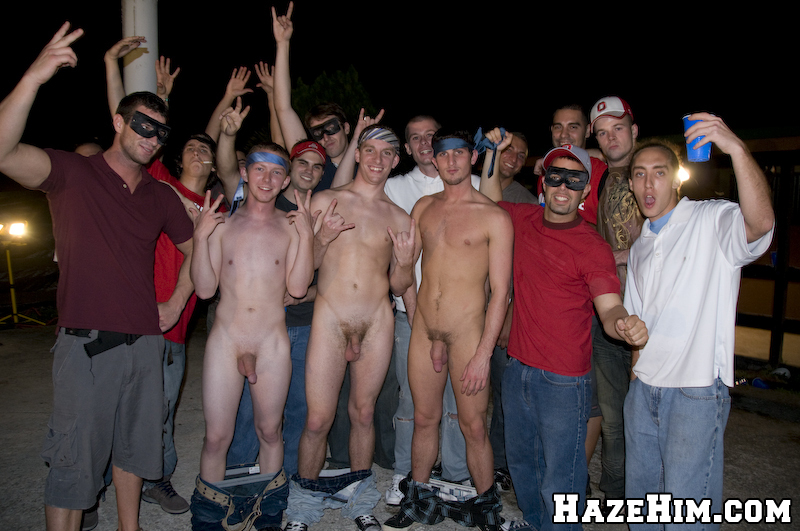 Preach Brother John!
LOL… So last week we received some footage that was submitted from this fraternity out in Ohio. We kind of thought the original submission email was funny, check it out. "To whoever wants this footage, We had a little initiation for our fraternity but it was all set up for a good joke. We had these dudes doing a lot of strange things, I mean strange like jerking each other off, sucking each other off, just some really crazy stuff. I already graduated from there & I just felt like putting this footage out I did some research & decided to send it to you guys, & I'm kind of hoping you guys can do something with it. Hope to hear back form you. Thanks" You guys should enjoy this.
---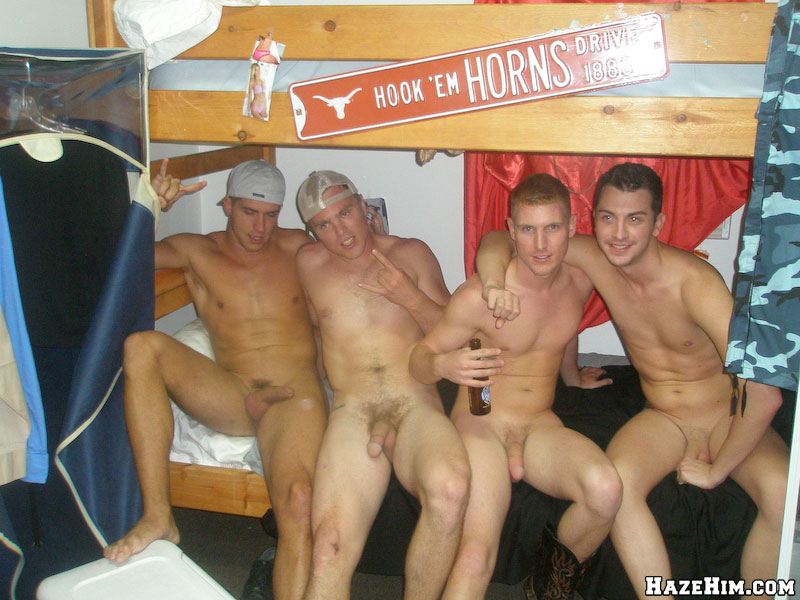 Long Horn Strip Pong
Well this looked like a pretty casual game of strip pong, but the chicks kept making up these ridiculous rules and the guys seemed naive enough to play by them. These guys suck at strip pong so they were pretty much all naked in no time. The girls seemed to like the guys touching each others cocks and the guys even seemed not to care too much. When one of them dared the other to suck a dick, well that's when everything really started to get out of hand!
---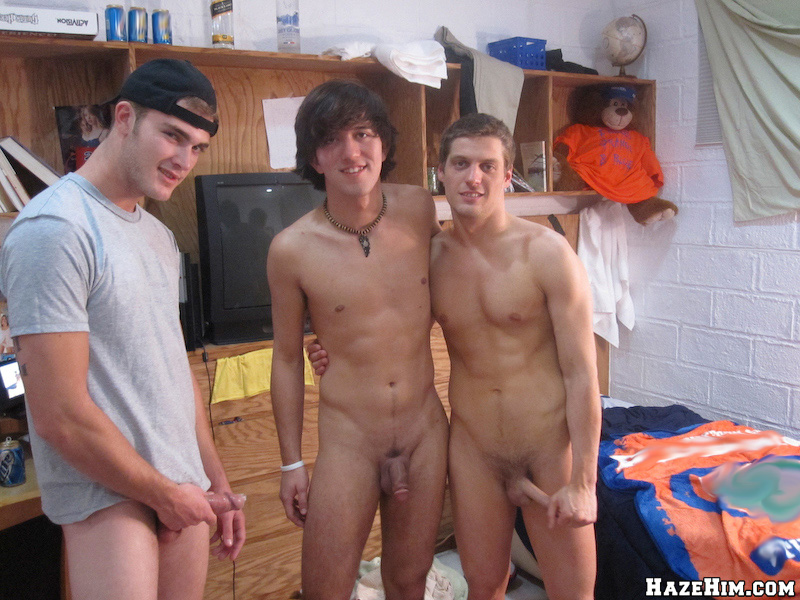 Mickenzie the wicked!
My home girl Mickenzie was feeling bored one night, so she did what any college UF girl would do: she got her friend Christian to call his buddies over for some power hour. So she gets the guys to start doing body shots off each other and that's when the drink got the better of them! All of sudden dicks are being sucked and going into assholes it was gay pandemonium all over the place. Mickenzie you bad girl you thanks for the vid!
---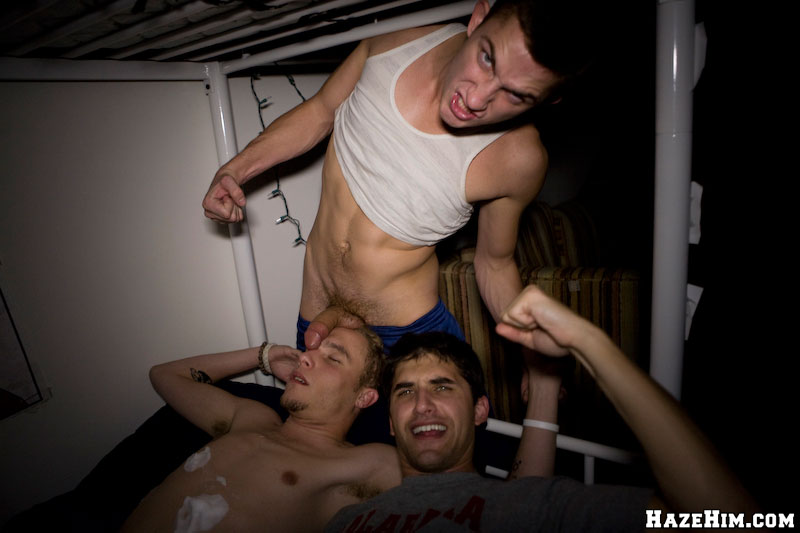 Party Foul
This shit was pretty funny. These dudes were fucking with one of their buddies who had passed out with his shoes on, putting shaving cream all over him, tea bagging him and slapping their cocks on his face giving him a mushroom stamp. Well of course this guy flips out and chases them down the hall.. he seemed really mad about the whole thing, and his friends were telling him to chill out.. I mean it's really not a big deal unless you're really gay right? So they made him PROVE he wasn't gay. Well shit.. that didn't really work out and this guy got hard as a rock..