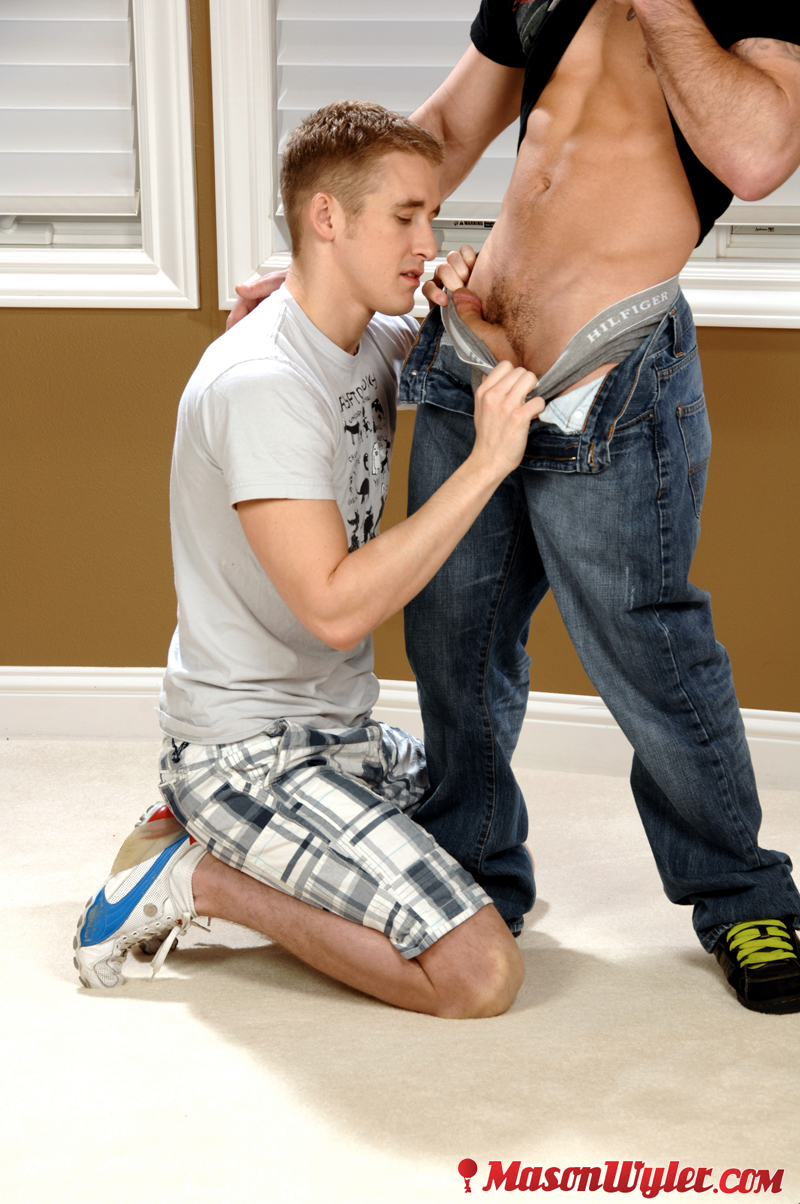 It's time for what you've all been waiting for! Mason is going to suck your cock! Well, almost… He's going to suck Samuel O'Toole's, but it's filmed in true Point of View (POV) fashion, so it looks like he's sucking your cock.
Now if only you could afford some really cool virtual reality goggles…
---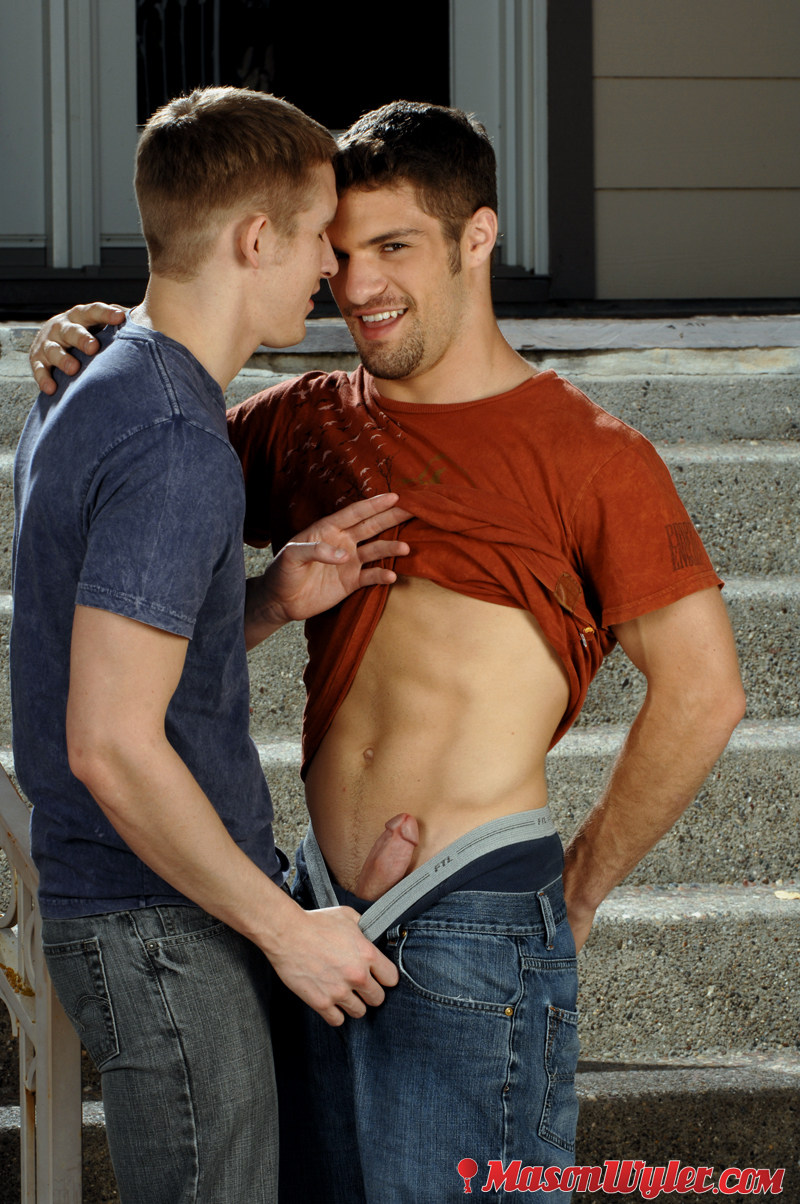 It's Mason Wyler time again, and this week he's brought along his handsome friend Adam Wirthmore!
These two get straight to the point… Or shall we say gay to the point! Once the camera's rolling, these two jump into each others mouths with their tongues before undressing to suck and fuck each other. The two switch off, both taking the others cock in their asses before Adam pulls out and explodes all over Mason, covering him from head to stomach in his warm man milk.
---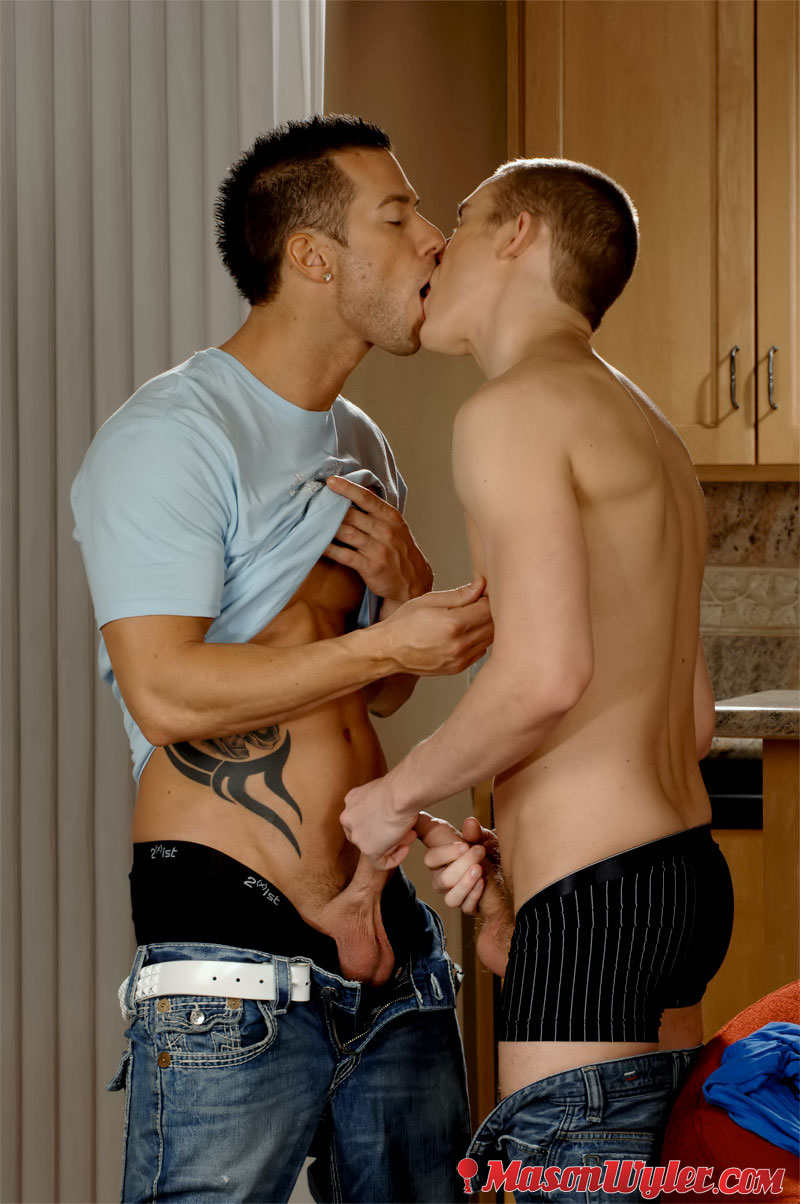 Mason has been waiting to get a piece of Rod Daily and his time has finally cum.
The boys start with a very short interview which turns into some hot kissing. Mason is not wasting any time with Rod and soon has Rods cock in his mouth.
Mason dives face first into Rods tight tasty hole for some nice tongue fucking. What Rod doesn't know is that the sofa he is on spins around and Mason decides to spin him a full 360 right into his finger. It's an awesome sight to see and you know these two hunks are having a blast sucking and fucking each other.
---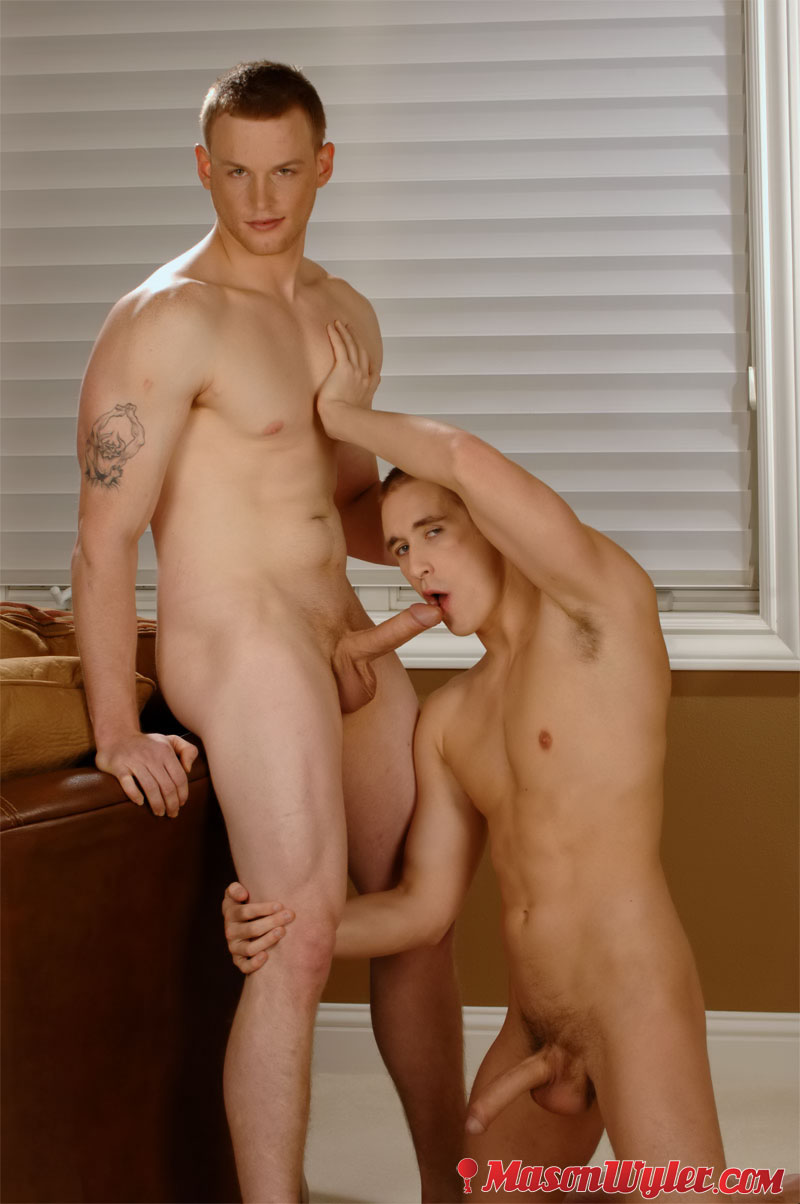 Mason Wyler is sound asleep but Brandon Bangs is slowly waking up and is feeling a little horny.
Brandon is always finding ways to stroke his cock and this is a perfect time to do it when Mason is knocked out. Brandon rubs his balls and dick while slowly stroking underneath the covers. Soon enough Mason wakes up and sees Brandon's cock out.
Mason can't stop staring at Brandon's cock so he offers Mason to come over and suck on his man meat. Mason never turns down an invite.
Brandon pounds Mason's lovely man holes and gets vocal about how he likes to be fucked. This is definitely a hot scene with some large cocks and tasty ass.
---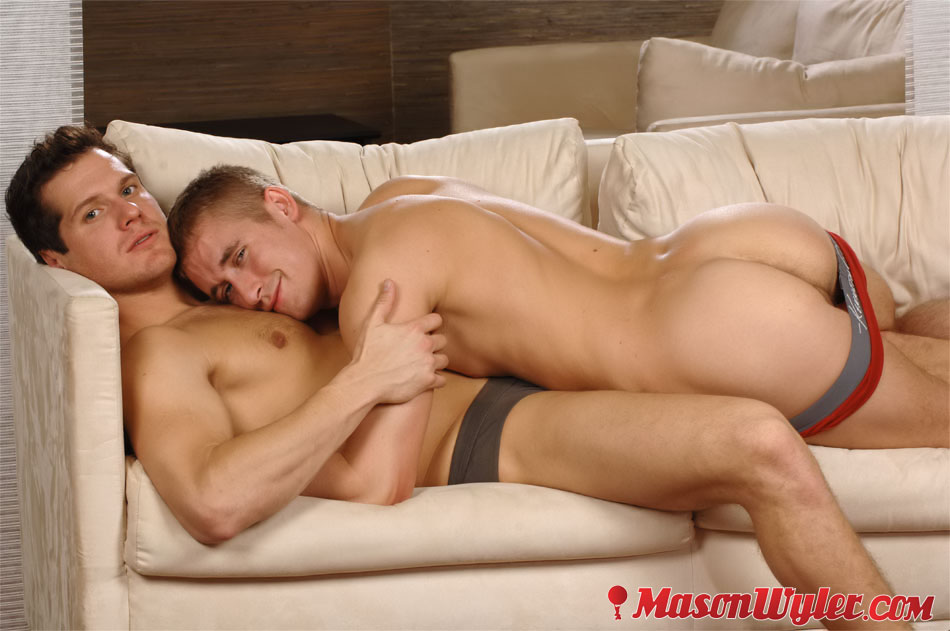 Mason Wyler has his new buddy Parker London with him today. These two have met before and became very comfortable together.
Mason is a funny guy and Parker can barely keep a straight face while fucking him. They are fun and wild together in this hot fucking scene. Mason cracks jokes while being fucked and Parker has some good come backs as well but his biggest one is shoving his cock into Masons mouth so he will shut up for a bit.
With all the commotion going on between these two studs they sure do pull off this scene with the utmost sexy humor and some creamy loads for all to take in.
---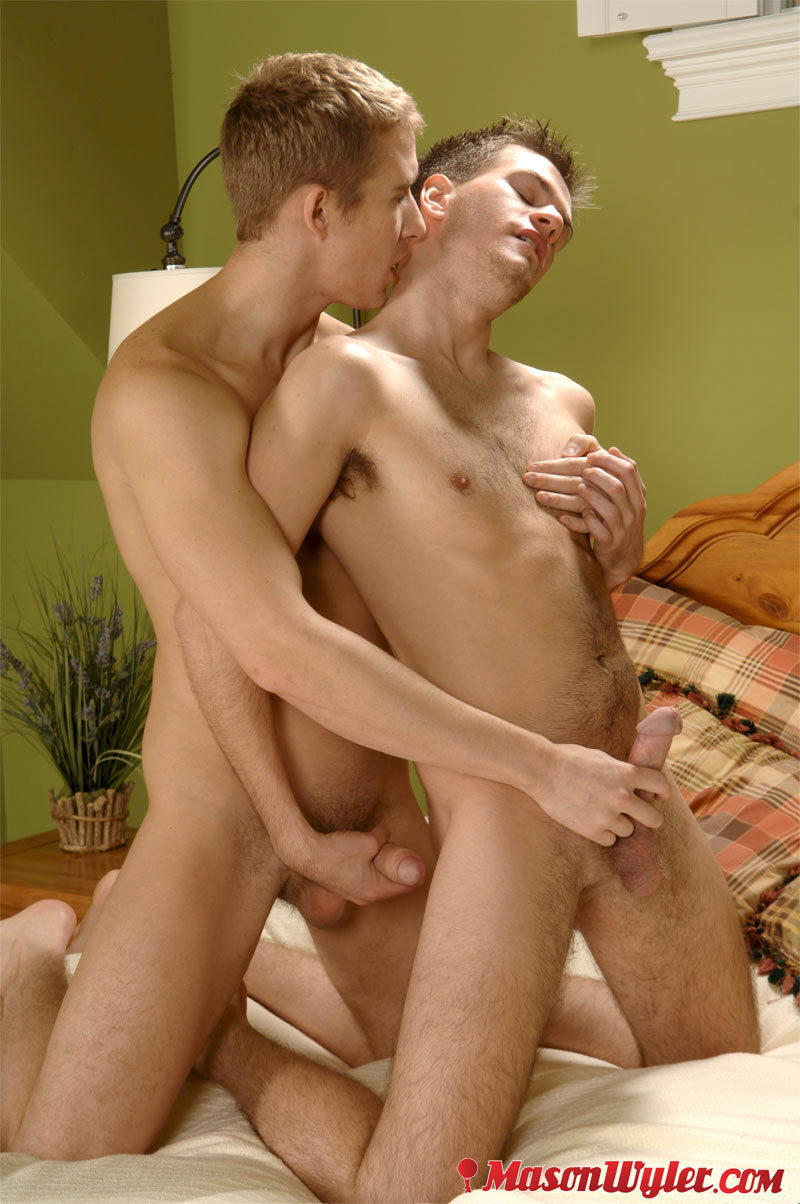 You never know what or who you will find in the woods and in this case Mason Wyler has found a young skinny hunk of a man by the name Seth Jenkins.
They waste no time in the woods and get straight to the action with some hot passionate kissing plus some intense pre game blow jobs amongst the trees. They take turns slobbering all over each other's cocks and soon head back to the house for some table pleasure.
Mason Bends Seth tasty ass over the outdoor table and goes slowly deep into this kids tight hole. Mason has to ease his massive uncut dick into Seth but once the balls are touching, the kid leans into it and loves every inch of Mason. They swap a few positions but Mason stays on top taking advantage of this rookie's ass and pounds it hard and fast for an explosive ending.
---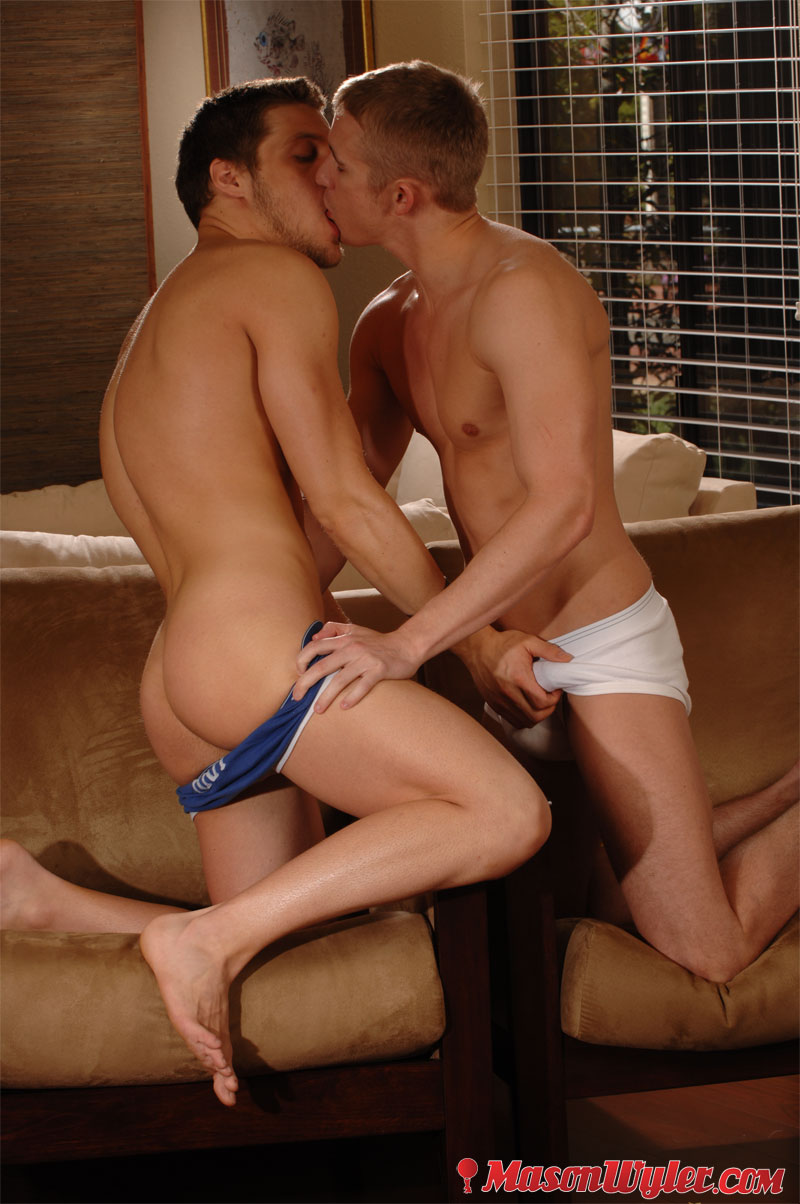 Put two studs like Mason Wyler and Andrew Blue in the same room, and you're asking for hot action! These guys know how to build sexual tension and slowly turn the steam up just right. It's the perfect recipe to make your dick rock hard.
Check out Mason while he gets wild with Andrew, his old pal. Andrew can definitely handle a big cock and he's showing Mason that this ain't his first rodeo! Mason's been looking forward to getting fucked hard by the Blue man for a while and Andrew's been getting mentally prepared to pound Mason's tight hole. Join these guys for a little sexual relief.
---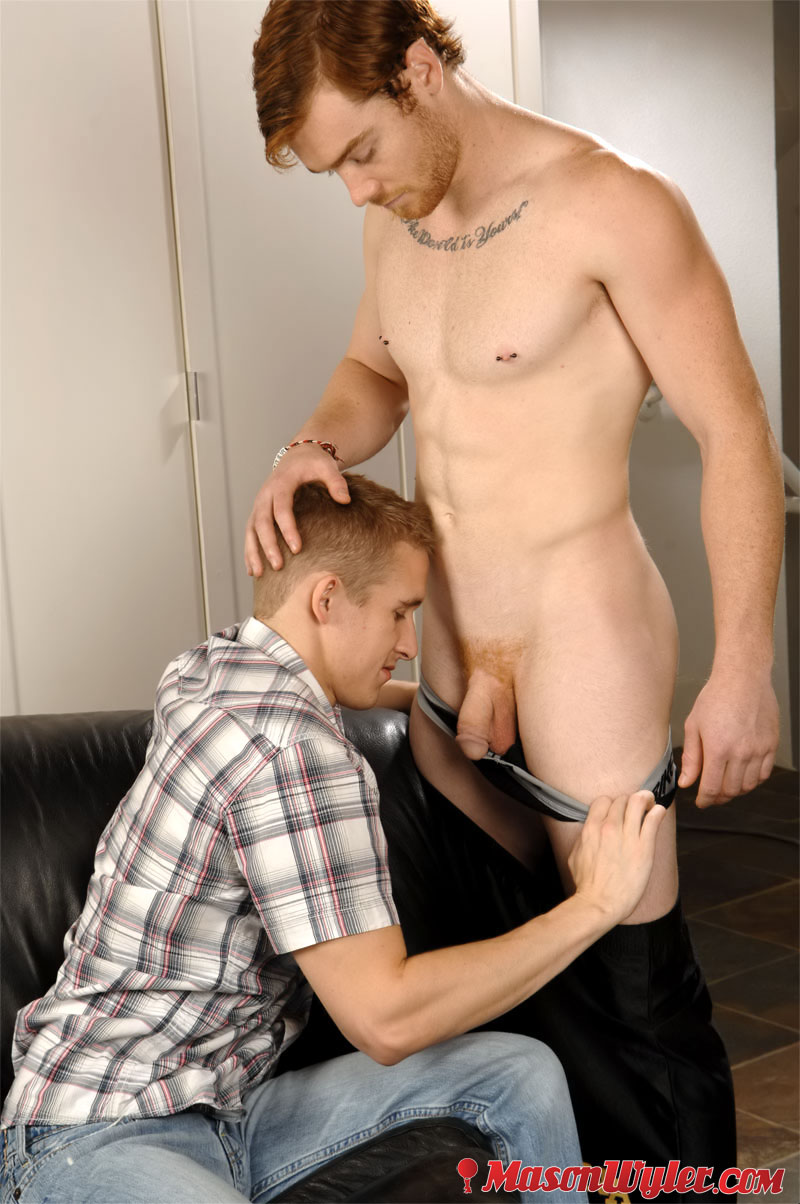 Ever wonder what it would be like to get a blowjob from Mason Wyler himself?? Well this might give you an idea! James Jamesson is in the cockpit for this semi-point-of-view scene. Check out Mason as he works his unique magic on James' bulging knob.
This is a very close, intimate session where you'll feel all alone with a very amorous Mason. You'll watch him take his time as he works slowly but passionately on a hard boner you can easily pretend is yours!
---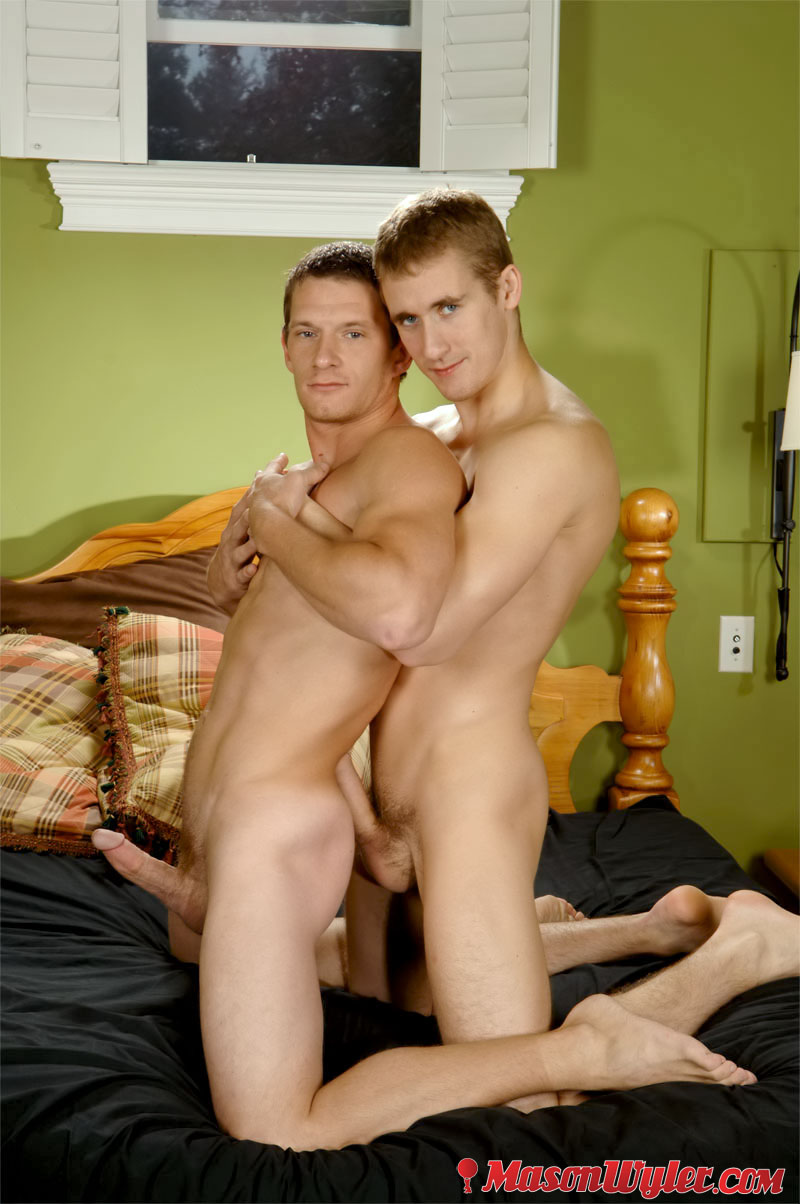 It's been a little while since Mason Wyler has spent time with Taylor Aims. Mason notices how much Taylor has grown. His body is even firmer and in better shape than Mason remembers. This in turn makes Mason grows well his dick anyway!
Taylor is an all-American guy who loves rock n' roll, working out, and fucking any hot piece of ass that comes his way. When these two hunks cross paths, no one is safe from the intense heat! Check out the hot fucking Taylor takes from Mason and his big, swollen cock.
---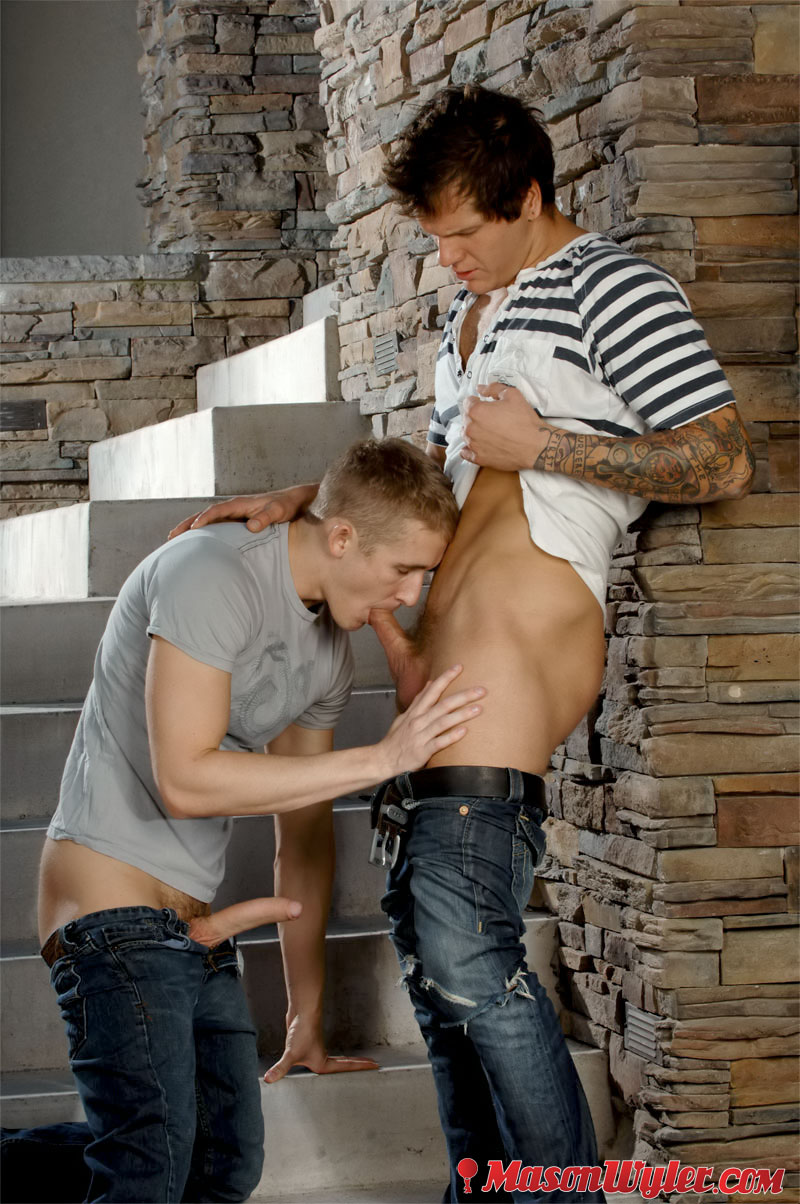 Parker London is fresh from the shower and Mason Wyler was just warming up a hot boner. Parker is a rock-n-roll dude with a very tight asshole that needs some serious stretching out. It's no surprise that Mason is up for the job.
This certainly isn't Mason's first experience in hole stretching. He's plunged his throbbing cock into many a tight space, always getting the job done with pleasure. But he's especially excited to get deep inside the studly, tattooed Parker. And if you know Mason, you know it's not over 'til he takes a fatty in his own tight hole!
---
Mason is going to sucks Samuel's dick and it's filmed in POV.
---
The 2 switch off, both taking the others cock in their asses.
---
Two hunks are having a blast sucking and fucking each other!
---
Brandon Bangs offers Mason to come over and suck on his dick.
---
They are fun and wild together in this hot fucking scene!
---
Mason bends Seth's ass over the outdoor table and fuck it!
---
Mason and Andrew in the same room and you're asking for sex!
---
James is in the cockpit for this semi-point-of-view scene.
---
---
Mason is excited to get inside the studly, tattooed Parker!