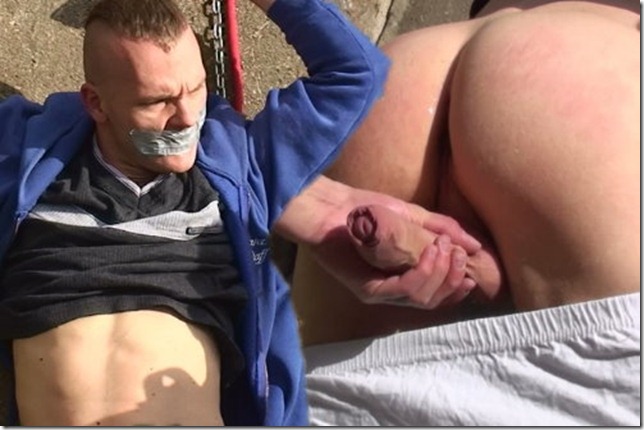 Marko just wanted to take a sun bath. Ivan and Mecko spotted him on top of a hill deep inside the forest. Overpowered and bound they lead him to a stonewall where they chain, strip, beat and fondle him. The struggling redneck guy gets heavily humiliated before they take him away for the upcoming fun.
---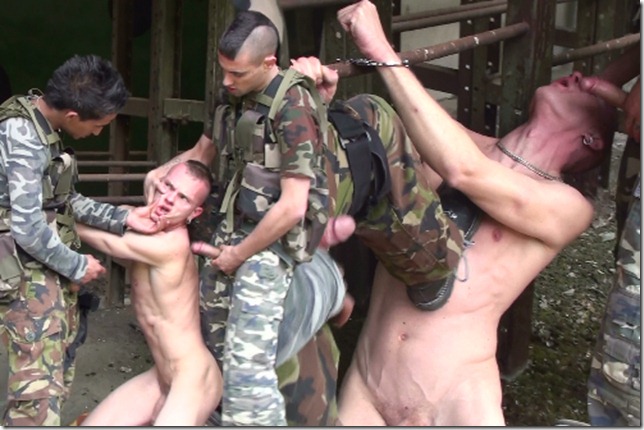 Marko crawls on all fours as the soldiers sit on his back and break in their captive. They lead him deep into the forest to chain him and push their juicy massive dicks into his mouth. The straight guy gets his hole fondled and his ass heavily beaten.
---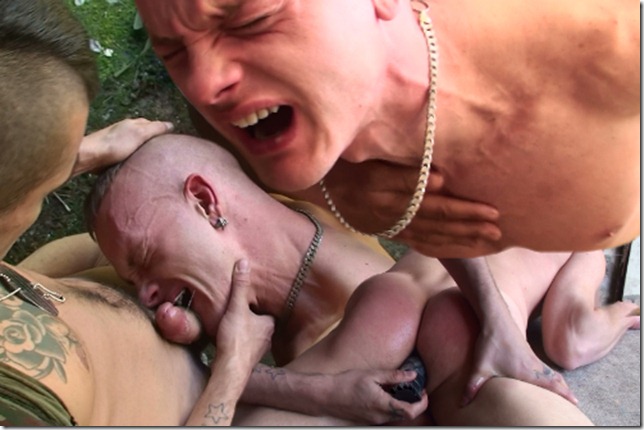 Stripped and bound Marko gets a deep face-fuck. Then they take him to a deserted building where he gets cuffed, rudely fingered, penetrated and a painful dildo fuck.
---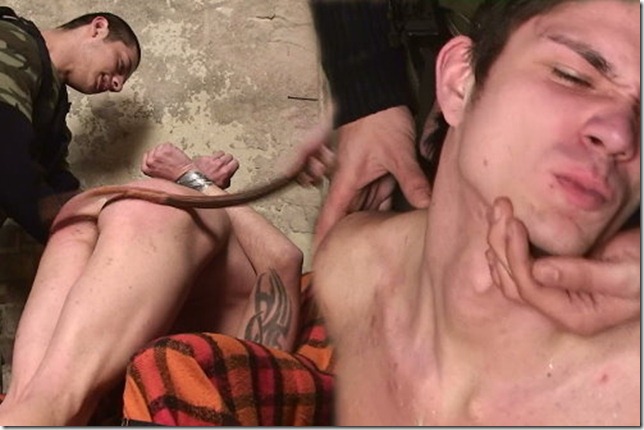 Carl didn't want to pay. Overpowered and rudely stripped he gets humiliated and heavily beaten. Then the soldiers piss at him giving him a golden shower and make him suck their hungry dicks.
---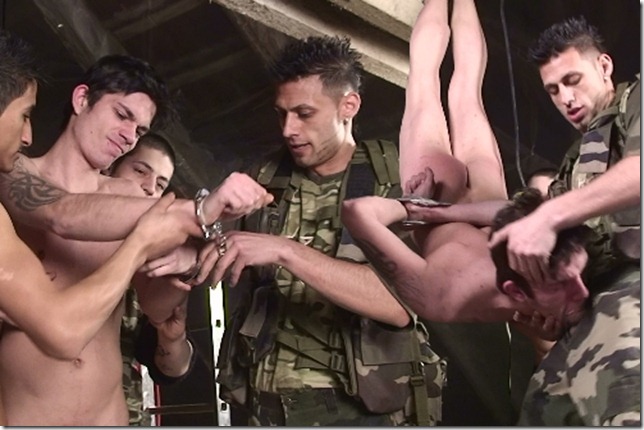 Tied to the table Becko beats at CarlÒ's feet like a mad man.  Full of pain and despair they suspend the guy upside down to use him for a gang-blow-job before they fix him and prepare him for a good whipping.