Rod Daily is back for some more raunchy, ass pounding action, and for this scene, he's brought along the beefy Paul Wagner.
These two are buddies in real life, and it shows when they're in front of the camera. They're always joking around and horseplaying like a bunch of kids. It's quite fun to watch. What's also a blast to watch is these two get naked and suck & fuck each other until they've both spent their hot loads.
---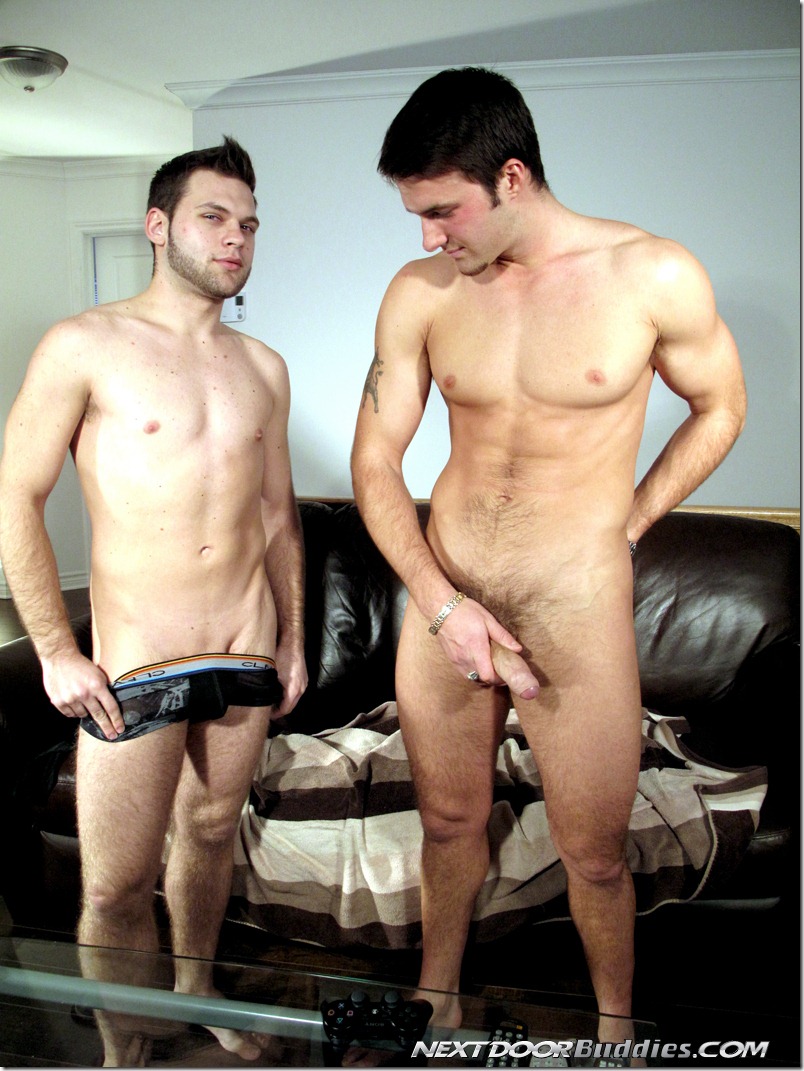 Trystan Bull's back, and he's ready to experience new things. Just what kind of new things are we talking about? Well, Trystan is going to go where his straight cock has never gone before: Into a man's ass! And the lucky guy who gets the joy of being penetrated by the hunky Trystan is to be the handsome Samuel.
So sit back and watch as Samuel takes advantage of Trystan as he plays on his video games while only wearing a towel.
You don't get much hotter than this scene!
---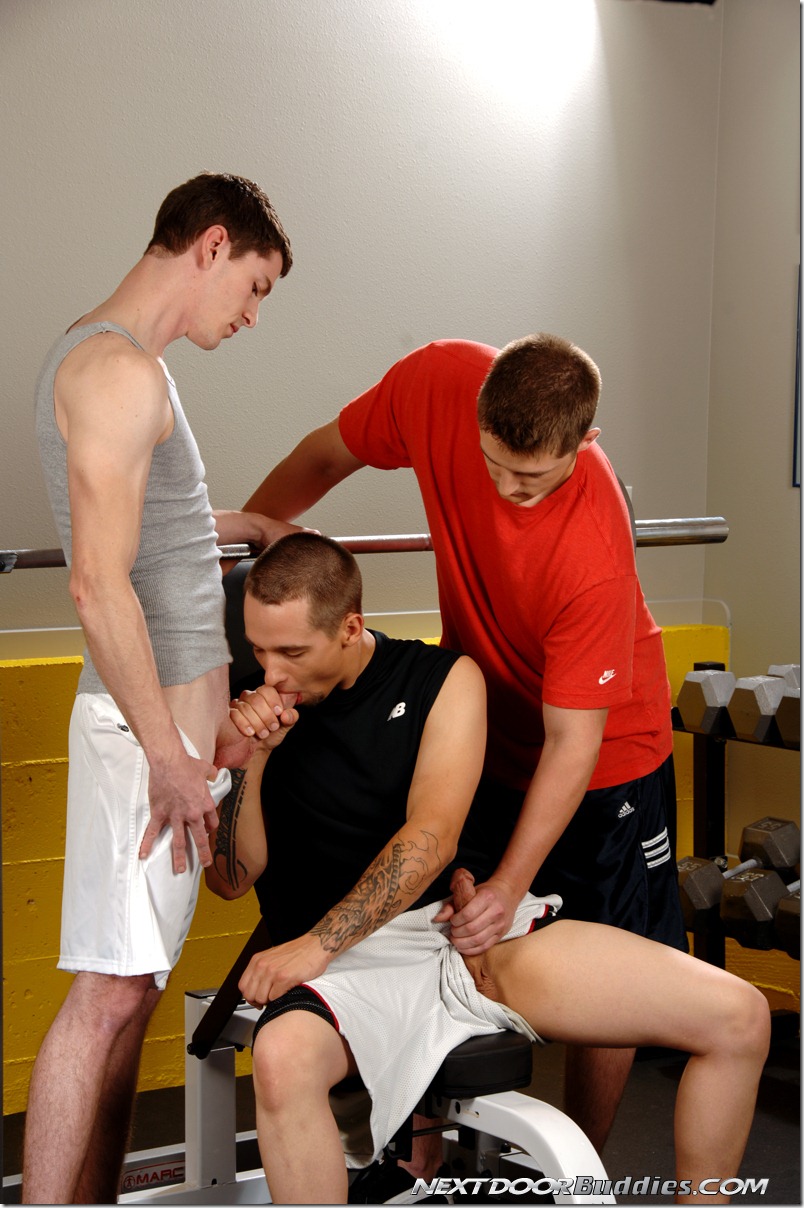 When Chad Con was holding up the night's fun by not jumping in the shower in a timely manner, his two buddies Caassidy Jones & Nate Kennedy took it upon themselves to get Chad motivated. Their tactics were a bit different than the average persons but here at NextDoorStudios, stuffing you cock in someones mouth when they're slacking off is regular business.
After taking turns throat gagging Chad, the two literally throw Chad onto the bed and begin giving his ass a thorough pounding before unloading their man milk all over Chad.
Now he definitely needs a shower!
---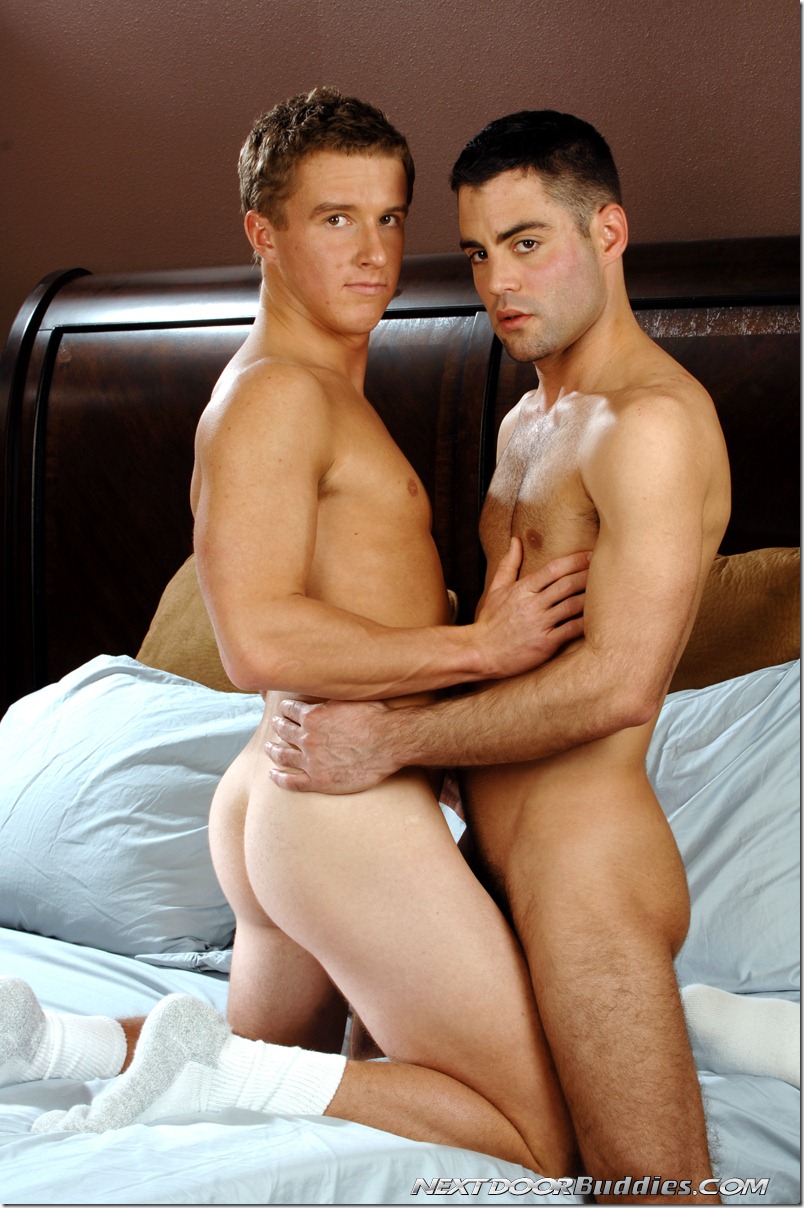 The slim & ripped dark hair hunk Justin Ryder and the blonde, smooth and hung Tucker Vaughn were kicking back, relaxing after a hard night of partying. After reminiscing about the night for a bit, the two decide that a morning orgasm would set the day off nicely. And since they were both together, why not help each other out.
This hot scene begins with these two hotties fondling and making out, but quickly leads into Justin being balls deep in Tucker's tight ass.
Why go out and pay for breakfast when you can have delicious sausage at home for free!
---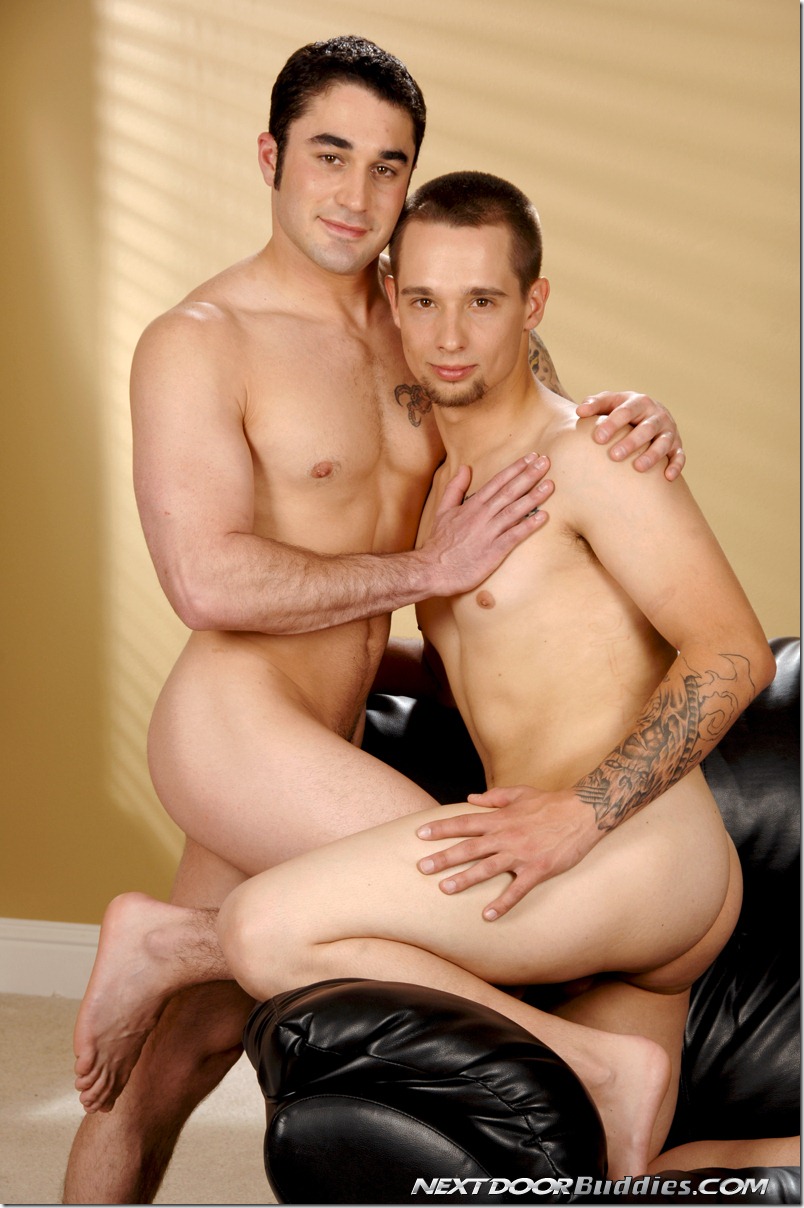 Samuel O'Toole has a massive cock! And the other day, we(and Chad Con) caught him with his dick out, stroking it to his personal porn collection on his laptop.
We're just the camera men, so our job is to just watch, but Chad Con on the other hand, is a cock hungry young man who loves to bend over and get pounded by horny guys. When Chad burst in the room to catch Samuel in the act, O'Toole simply turns to him, smiles and offers his huge hard-on for some cock worshiping fun.
---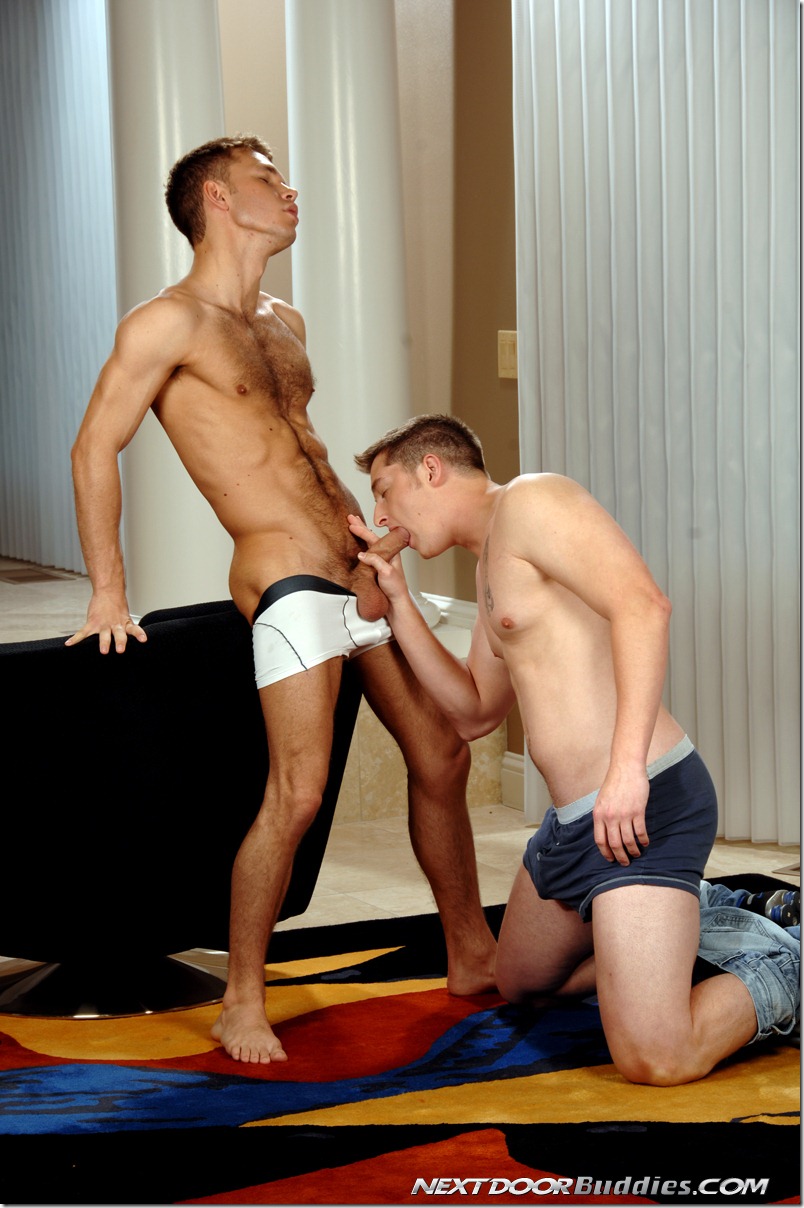 When it's time to get rough, it's time to get rough! And that's exactly what Cassidy Jones does with Zack Alexander. First, he grabs the slim Zack by the neck, forcing his tongue down he throat before slamming him onto the bed to strip him down and force him to suck his cock. After a little forced BJ, Cassidy returns the favor and puts his buddies hard cock into his mouth.
Of course the young Cassidy doesn't stop with oral action. He shoves the submissive Zack's face into the pillow, spreads his ass and slides his hardon into his waiting pucker hole, giving him a hardcore pounding.
---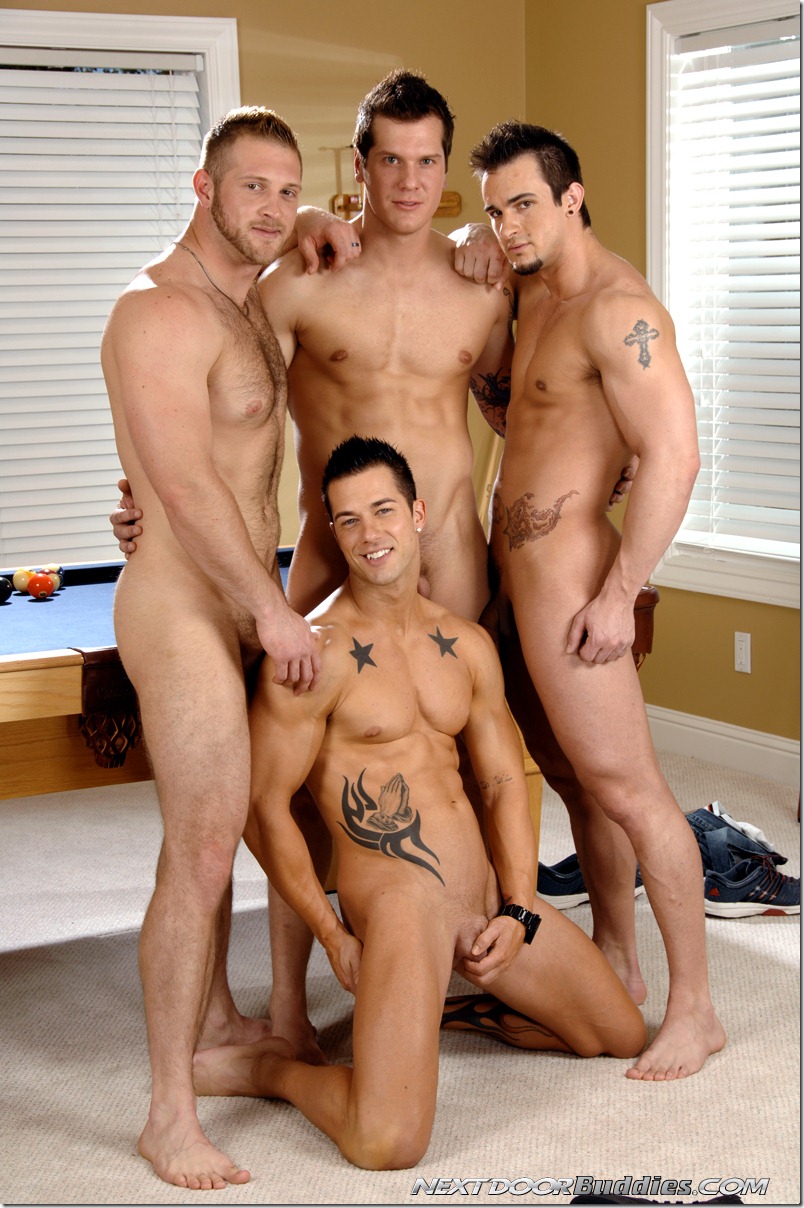 The young hunks Phenix Saint and Rod Daily were in the middle of sleeping on a recent weekend when their buddies Parker London and Paul Wagner barged into their house. Thing was, all four of the guy had a plan to go to brunch that morning.
Upset that Phenix and Rod had over slept and screw up their plans, there was really only one thing left to do, and in traditional NextDoorStudios style, the 4 get naked and have one hell of an ass pound, cum dumping orgy. How's that for brunch!
---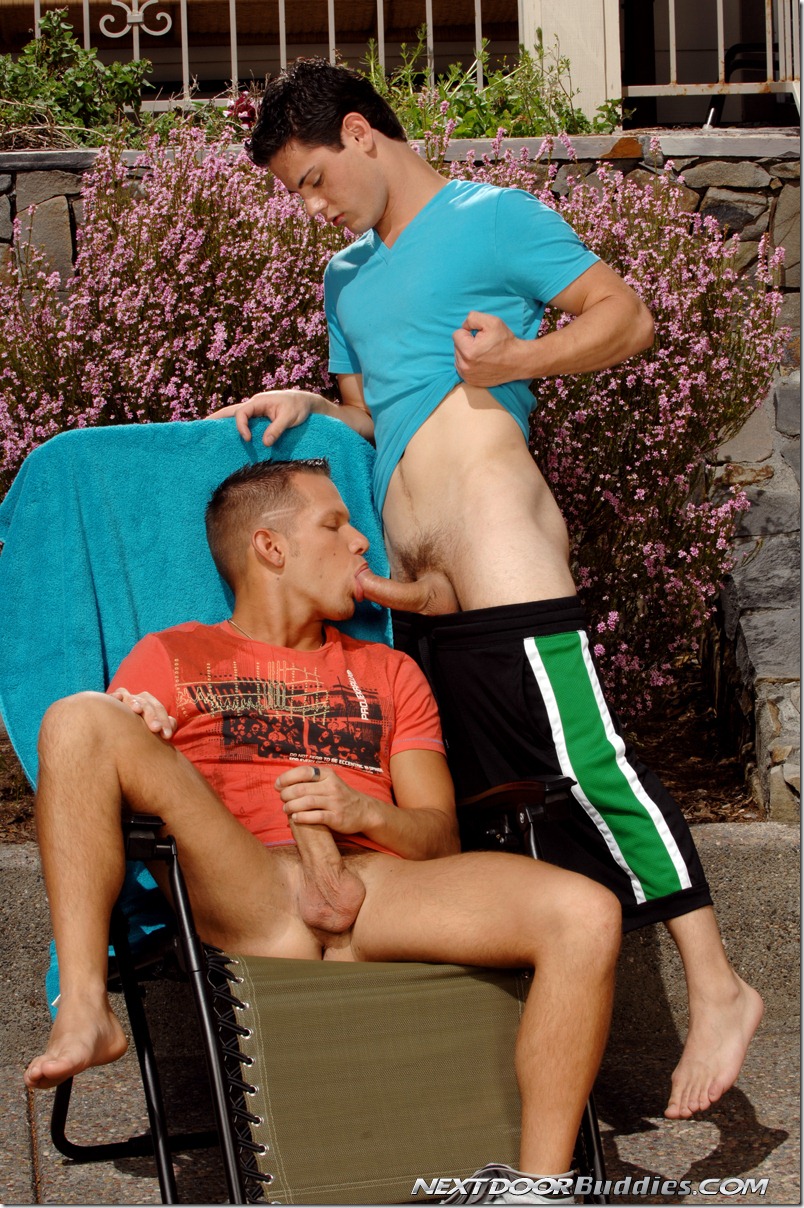 Shane Frost happened to be enjoying himself on one of the outdoor benches at our shoot location. Jake Lyons happened to be enjoying a bit of a nature walk in his underwear at the same time. When he stumbled upon Shane, there was really only one thing to do: Get on his knees and services his buddies fat cock.
Shane loves a good blowjob but it wouldn't be compelte without a tight ass to pound, so after licking and sucking on Jake's pucker hole, he slides his man meat into his buddy and gives him a good pumping before pulling out and spewing his freshly milked jism all over the place.
---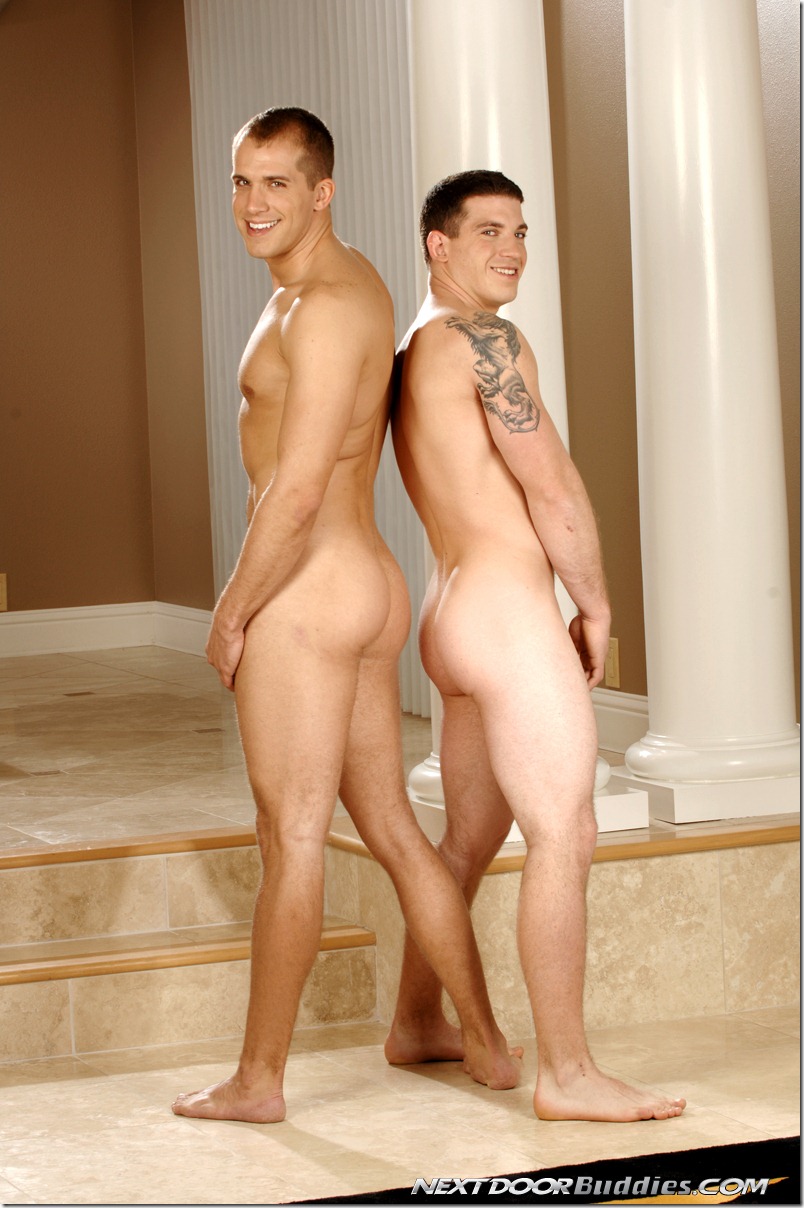 It's one thing to catch your friend jerking off, but it's another to find an open laptop with porn playing and a dildo laying next to it in your brothers house when you drop in unexpectedly.
That's exactly what happened when Wade Holder brought Brandon Lewis to his brothers house for a party.
When the two showed up, Wade's brother was nowhere to be found, but there was some porn and a dildo laying on the coffee table.
After the shock wore off, the two, realizing they were alone, decided to make use of the skin flick and flesh colored ass plunger.
---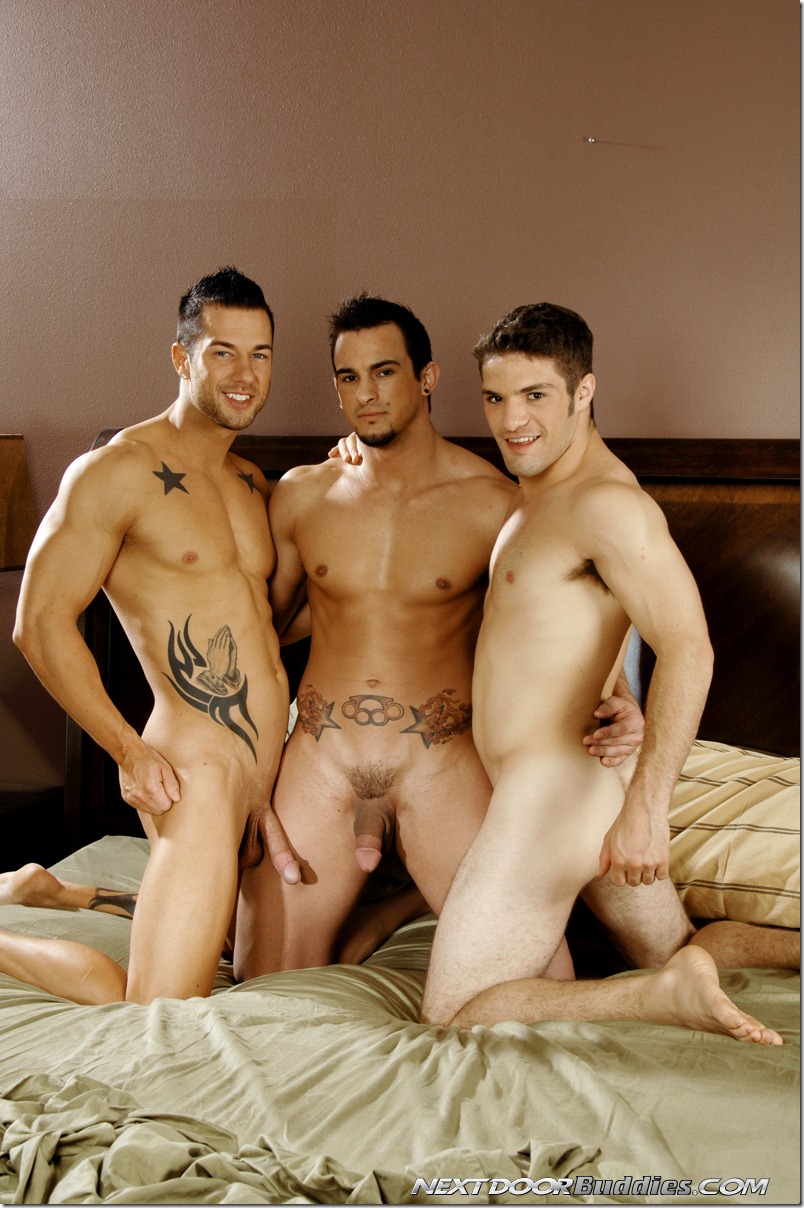 What's better than waking up next to 1 hot, hung guy? Waking up next to TWO studly young men, that's what!
The other morning, Rod Daily, Phenix Saint & Adam Wirthmore were waking up after a night of hard partying. Since Adam is a total cock whore, he decided to take advantage of the groggy Phenix by sliding off his boxers and giving his half asleep cock a good sucking. Once Rod wakes up, things get hot and heavy! With a 3 way 69 and plenty of ass pounding, this wake up is better than a triple shot of espresso!
Paul Wagner, Rod Daily
Watch is these two get naked and suck and fuck each other!
---
Samuel, Trystan Bull
Trystan is going to go where his cock has never gone before.
---
Cassidy Jones, Chad Con, Nate Kennedy
After taking turns throat gagging Chad, the two fuck his ass.
---
Justin Ryder, Tucker Vaughn
Justin Ryder slides his hard cock deep in Tucker's tight ass.
---
Chad Con, Samuel O'Toole
Chad Con gets pounded in the ass by Samuel's big fat dick!
---
Cassidy Jones, Zack Alexander
After a forced BJ, he returns the favor and fucks Zack' ass.
---
Parker London, Paul Wagner, Phenix Saint, Rod Daily
The 4 get naked and have one hell of an ass pound, cum orgy!
---
Jake Lyons, Shane Frost
Shane slides his dick into his buddy and gives him a pumping.
---
Brandon Lewis, Wade Holder
These buddies decided to have fun with some porn and a dildo.
---
Adam Wirthmore, Phenix Saint, Rod Daily
A Wake up scene with a 3 way 69 and plenty of ass pounding!