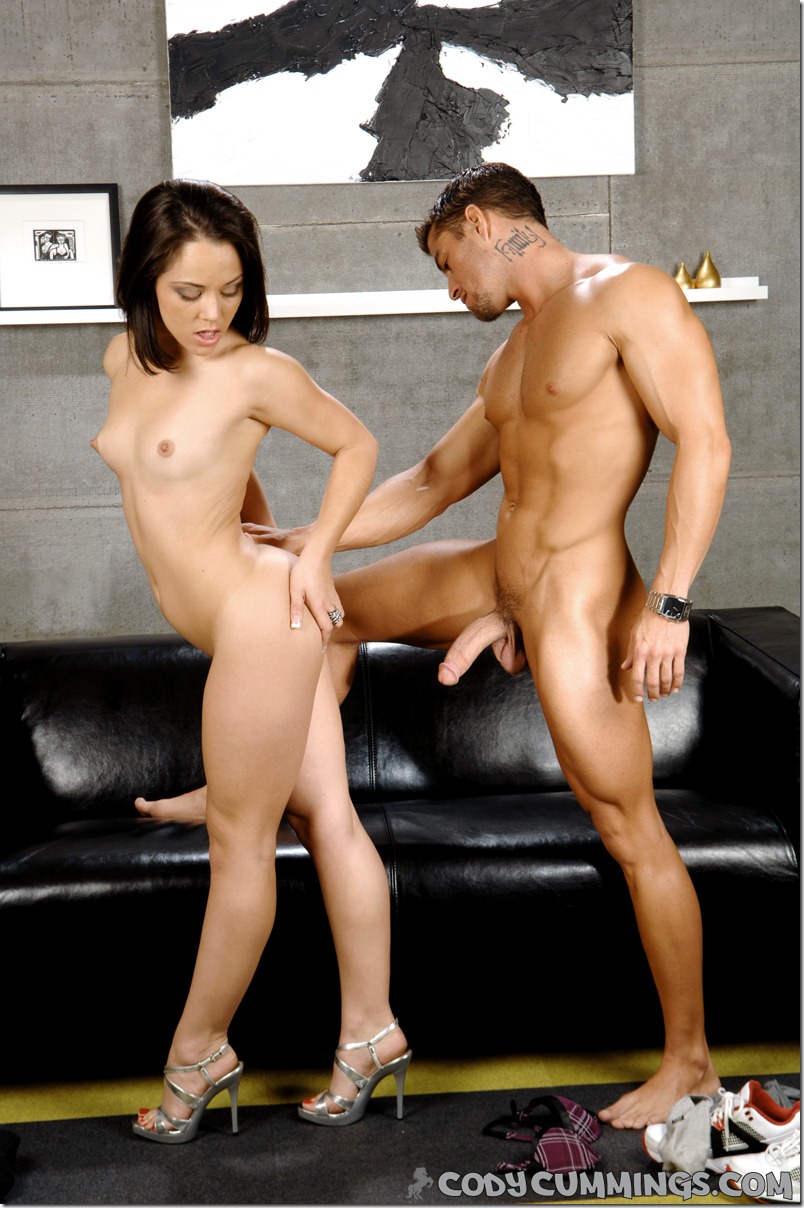 Lately, between his guy-on-guy, and solo scenes, Cody has been getting laid by some pretty hot chics. Today will be no exception. It's time to let the stud play with what he loves the most, women. That's where Kristina Rose comes into play. She's here for one reason, and one reason only: To service Cody's cock.
From sucking to fucking, Cody definitely gets his in this scene before he unloads he balls all over Kristina's pretty face. Bet you wish you were in her place!
---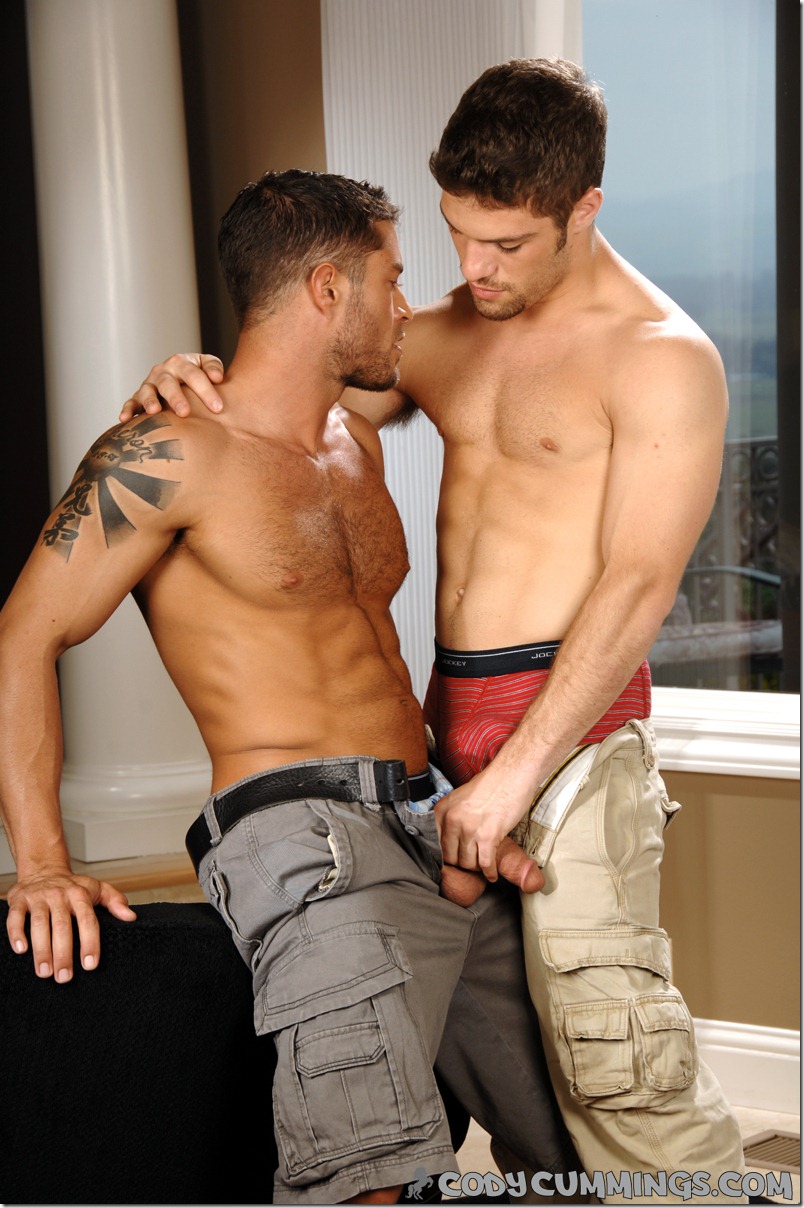 Adam Wirthmore just got of the shower when he noticed Cody Cummings was outside, cleaning the pool.
There was something about the sight of the tanned hunk using the long pole of the pool net, slowly moving it side to side, to clean the already nearly perfect waters, that really turned him on. What's a boy to do?
Well, how about pull out your cock and beginning to fantasize about the filthy things you'd do to whoever you're watching…and that's exactly what Adam does!
His fills his hand with his throbbing cock and fills his mind with a an image of the two hooking up. From sucking Cody's fat cock, to rimming his ass and even rubbing his cock against Cody's(Yes! It really happens!!!), Adam Wirthmore's thoughts are x-rated indeed. Lucky for you, our cameras are equipment with mind ready sensors, so you get to see his thoughts as if it really happened!
---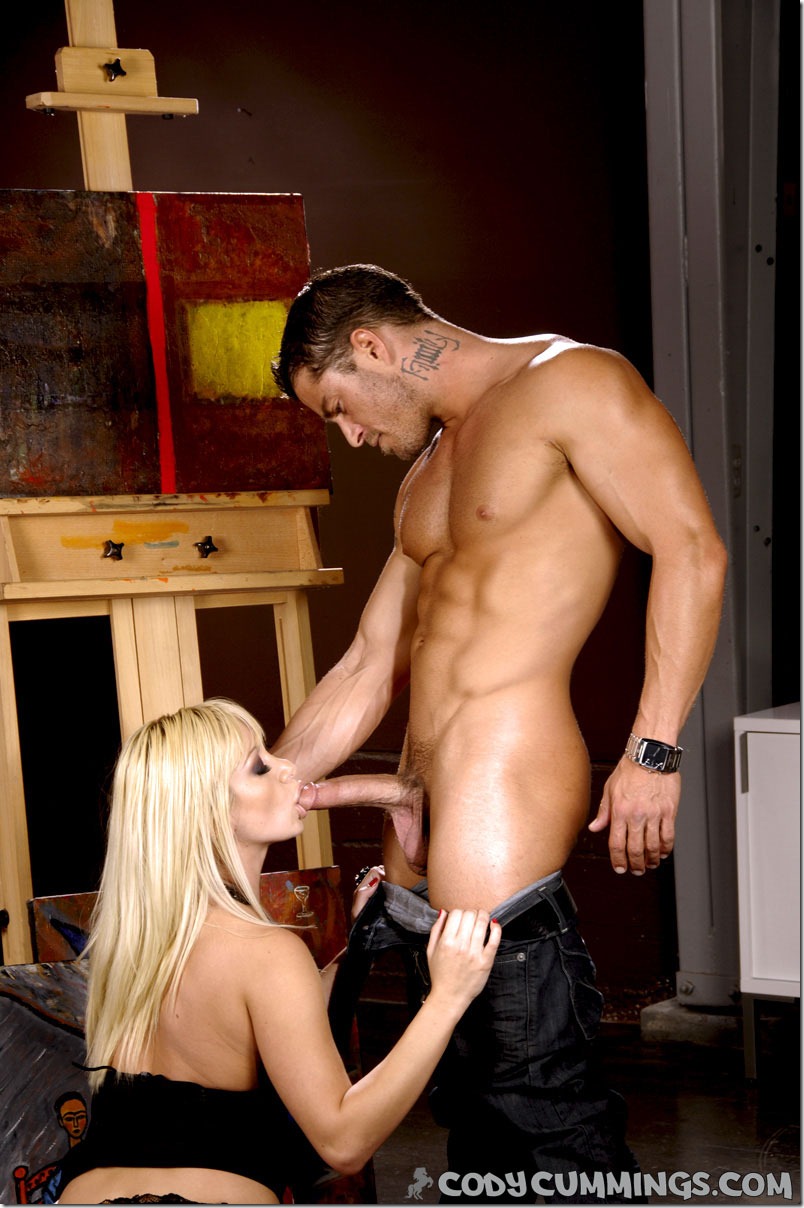 It's that time again… Time to feed Cody Cummings another hot little chic. This week, Lea Lexis, a hot little Romanian girl gets to do the honors. If you thought that some of our other girls weren't kinky enough, then Lea will blow you away. Cody has a party with her. He even gets to stick it in her ass!
Lets just say after getting of his lifetime, Cody needs a nap after this scene.
---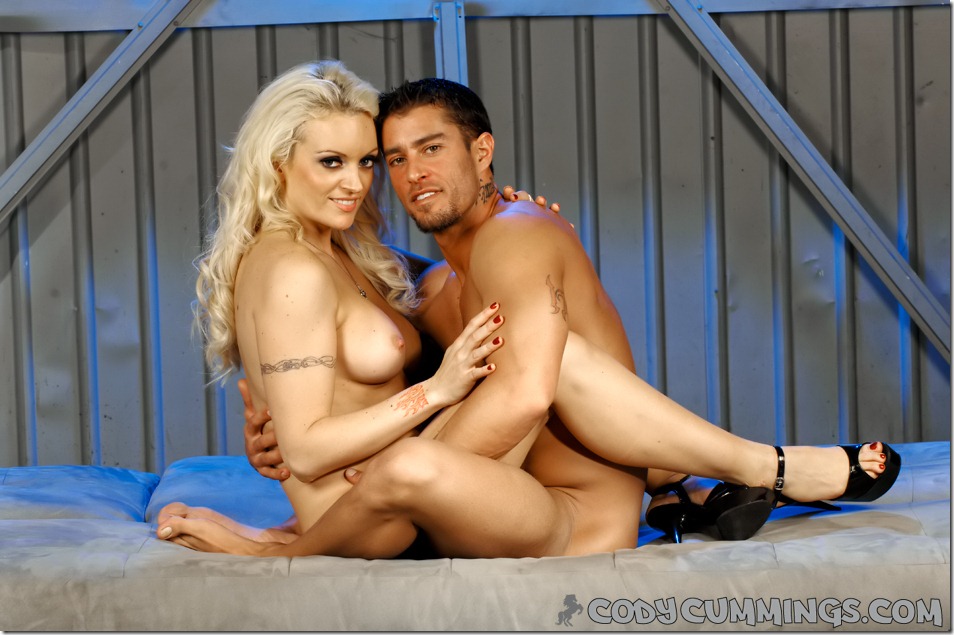 Monica Mayhem is a blonde bombshell. Cody Cummings is a dark haired Italian stud! Put the two together and you've got some great fucking porn!
After going for a long walk together, the two headed back to Cody's place. Halfway back home, Cody gets the urge to get a bit frisky with his new friend. After shoving one of his fingers into her while making out, Monica is so turned on that she gets a wild, kinky idea to blindfold her handsome friend and bring him home to give him a present. Of course this present involves stroking, sucking and fucking his fat dick!
---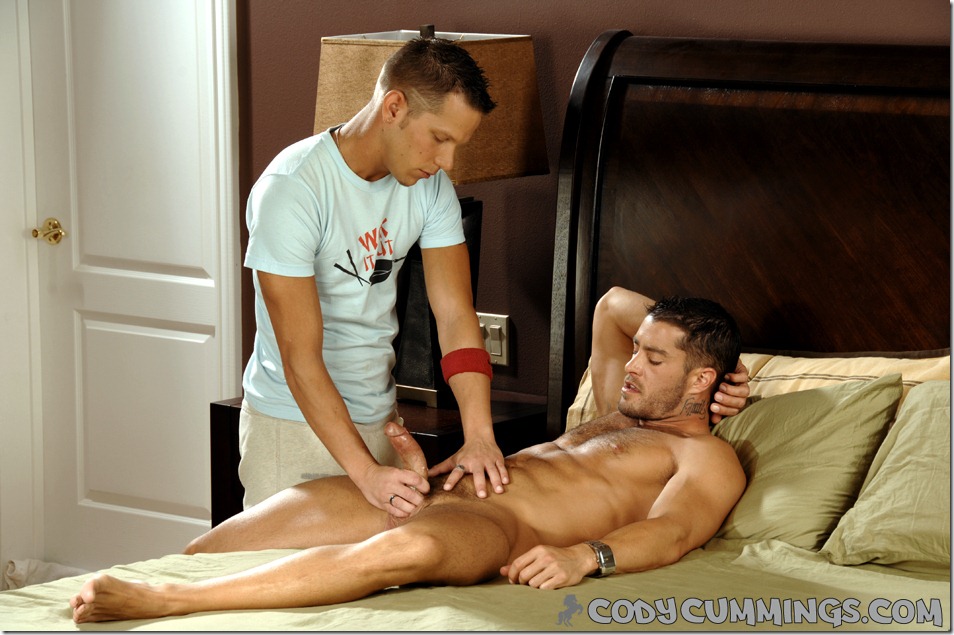 It's time for another HOT Cody Cummings masturbation scene. Oh wait! Who's that??? It's none other than Shane Frost.
Now normally, if someone barged in on a jerk off scene, we'd be pretty upset, and so would Cody. But since Shane is so handsome and is such a cock worshiper, we nor Cody, could refuse the young stud entry.
Oh, and did we mention Shane blows Cody?
---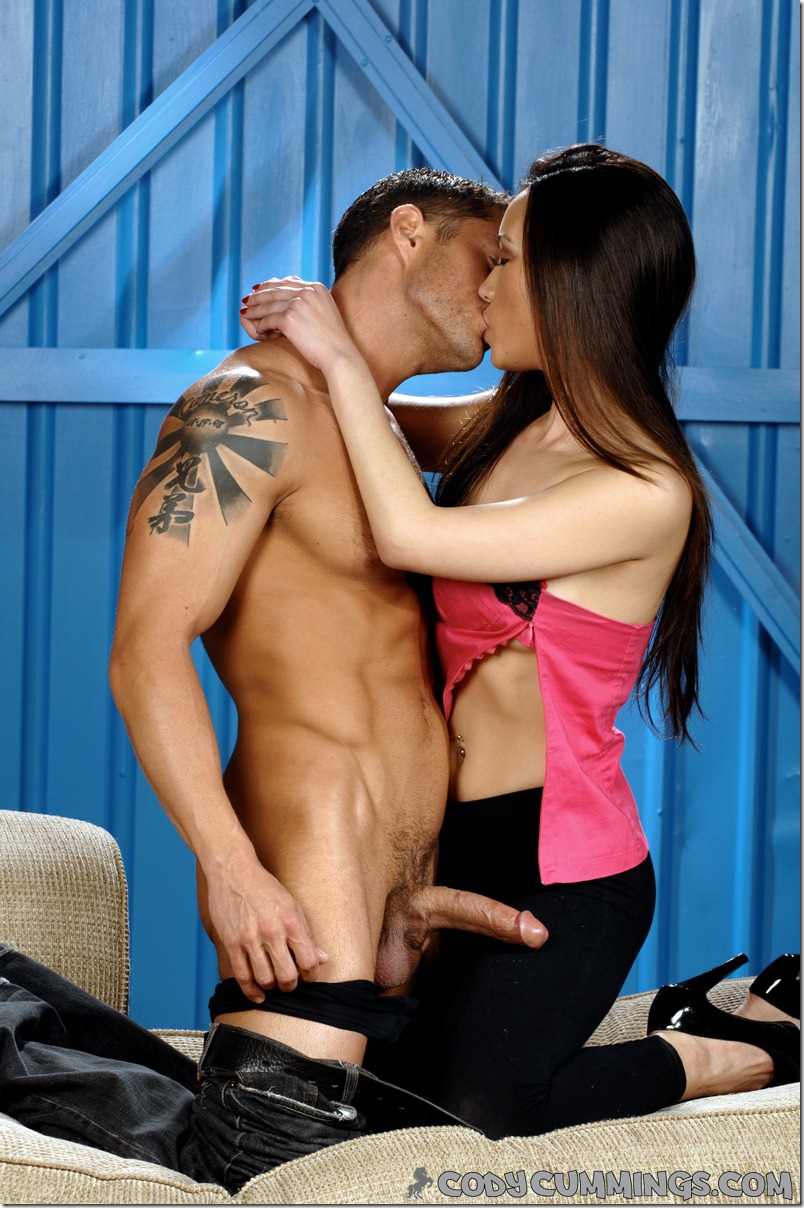 It's time for Cody to get laid again, and this week, we feed him the all new Asian beauty Miko Sinz.
As an aspiring photographer, Miko wanted to shoot Cody. Of course the Italian Stallion had no problem what so ever letting the petite hottie take a few snap of him, so we gave her one of our cameras and left the two alone for a bit. When we came back, the clothes we off and these two were really making it hot! Miko just couldn't resist places that fat cock of his on her tongue and he couldn't keep his dick out of her! After giving Miko a pounding she'll never forget, Cody drenches her back with his man milk.
All in a days work!
---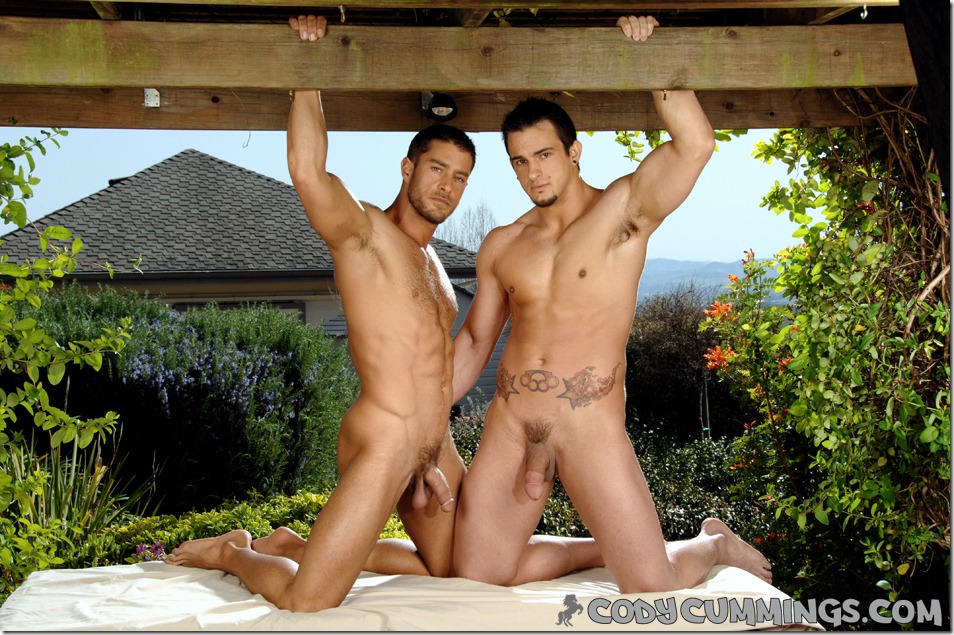 Cody loves getting a massage, but even though he loves the gentle touch of a hot young woman, sometimes those tense muscles need the strength of a man, and that's where Phenix Saint comes in.
After laying down on the massage table, Phenix shows up and gets to work, kneading and rubbing his hunky buddies muscles. Once Cody rolls over, Phenix goes from the muscles to the cock, slowly rubbing and tugging on it before Cody's rock hard and Phenix decides to work the cock with his mouth instead of his hands, easily making Cody bust his nut.
---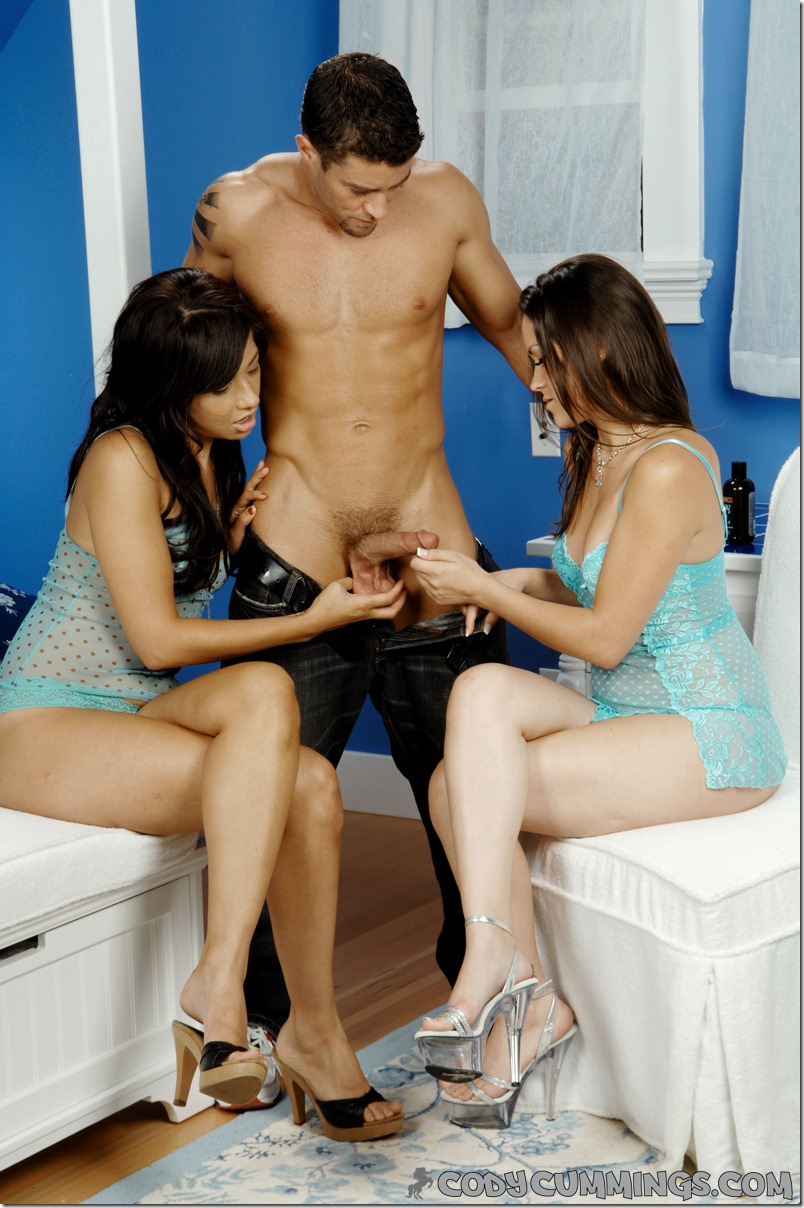 Cody has been hard at work for all of his fans so when he asked us to feed him to sexy girls, we obliged by hooking him up with Kandi Milan & Cocco Velvet.
There isn't too much plot invovled in this scene, just plain, good, satisfying sex!
As Cody watches the two girls please each other, he pulls out his huge cock and gets it ready to slam both of them… Which he does like a happy dog before pull out and unloading his balls all over the place.
---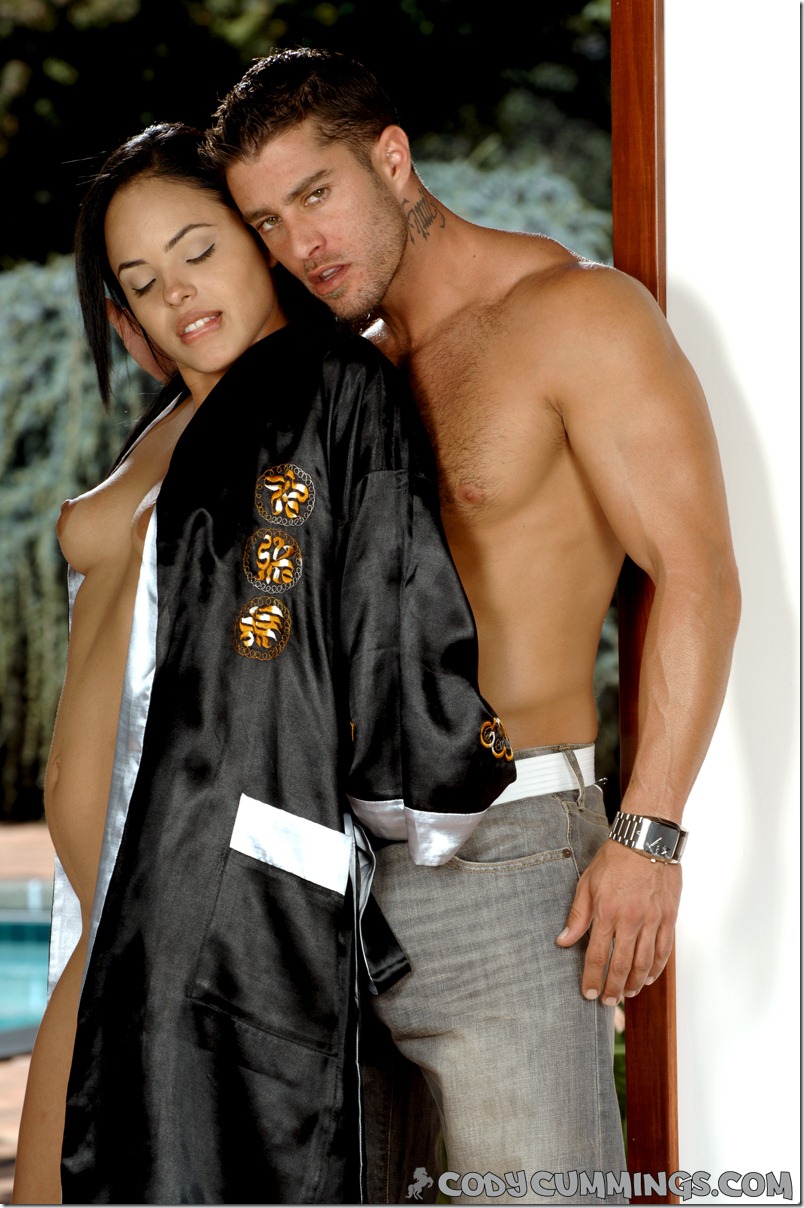 Cody likes all sorts of girls, but he especially likes Latin chics. Lucky for him, we had Angelina Stolli on set and she was quite fond of the Italian Stallion's looks.
When we let the two go at it, there wasn't any time to set up an intro or plot…they were so into each other, the clothes were off before we had a chance to press record.
Cody gives the dark hair beauty a thorough pounding and she takes it like a champ and loves it. She also sucks his fat cock and licks his ass! Lucky bitch!
---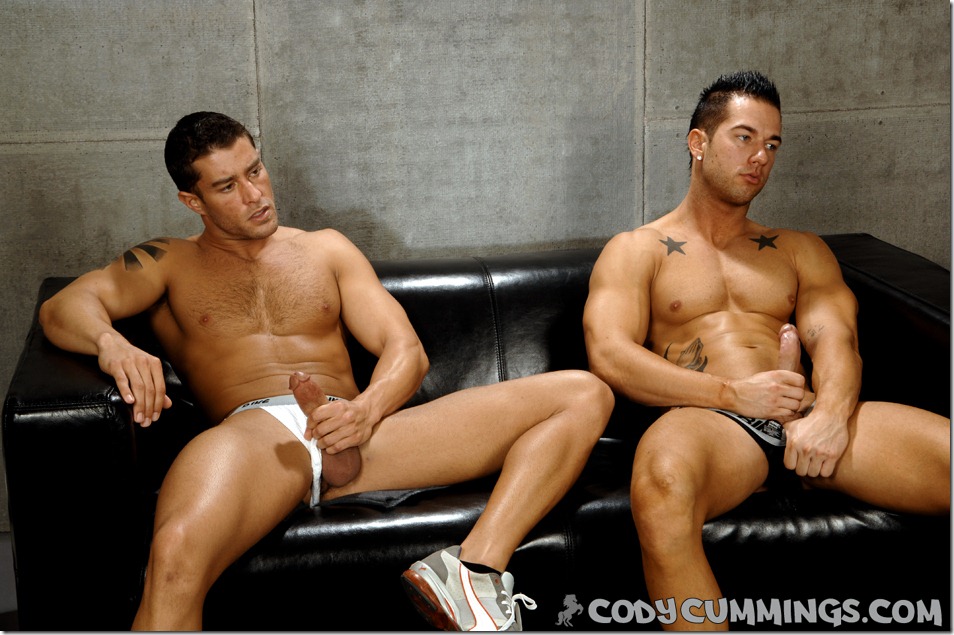 If you didn't know, Cody & Rod Daily are buddies, even when they're not in front of the camera. For this weeks scene, we'll be following this studs back to Cody's place after they're done with one of their grueling workouts.
Cody invites Rod in for a minute to just chill out, but it quickly turns into more than just a chill session. Once the porn starts rolling, it's cocks out and time to cum. Rod helps his friend out with a warm, wet mouth and before Cody can do anything about it, Rod spews his man milk… ALL OVER CODY!
Cody Cummings, Kristina Rose
Christina is here for one reason: To service Cody's cock.
---
Adam Wirthmore, Cody Cummings
Adam sucks Cody's fat cock, rubs it hard and licks his ass!
---
Cody Cummings, Lea Lexis
Cody fucks Lea in every possible holes and cums in her face!
---
Cody Cummings, Monica Mayhem
Busty blue eyed blonde sucks and fucks Cody's rock hard cock
---
Cody Cummings, Shane Frost
Any mouth is better than a hand for getting off! So, Enjoy!
---
Cody Cummings, Miko Sinz
After giving Miko a pounding Cody drenches her back with cum
---
Cody Cummings, Phenix Saint
Phenix goes from the muscles and decides to work the cock!
---
Coco Velvet, Cody Cummings, Kandi Milan
For this scene, Cody had a special two for the price of one!
---
Angelina Stoli, Cody Cummings
Cody Cummings gives the dark hair beauty a thorough pounding
---
Cody Cummings, Rod Daily
Once the porn starts rolling, it's cocks out and time to cum