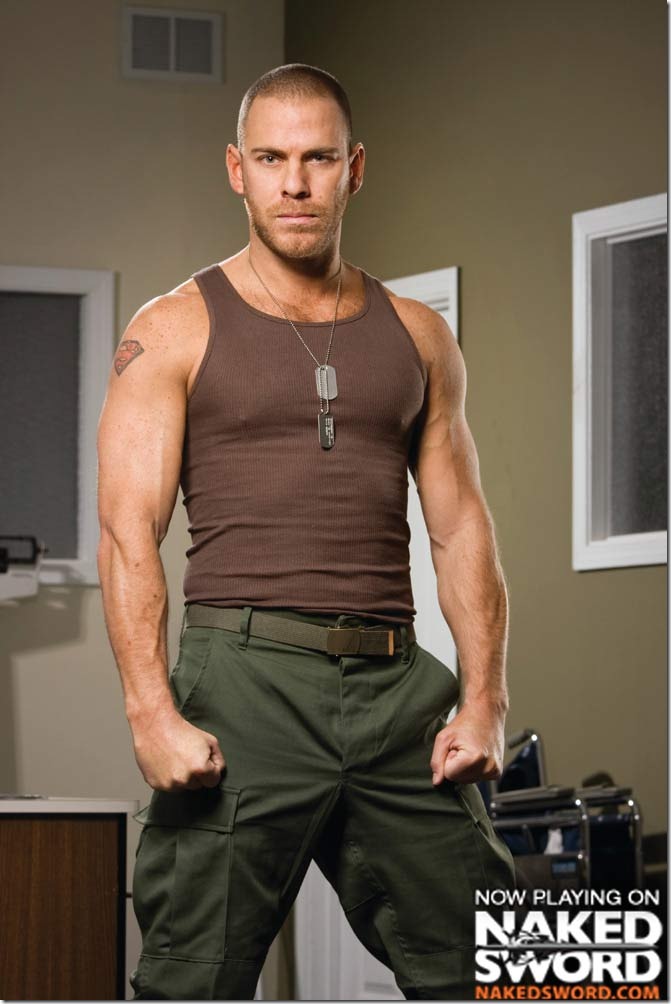 Fit For Service — Mustang Studios
Samuel Colt, Drew Cutler
Making sure our servicemen are Fit for Service is a tough job. Luckily there are the skilled medics whose crackerjack training has prepared them to properly treat the soldiers… and their privates.
---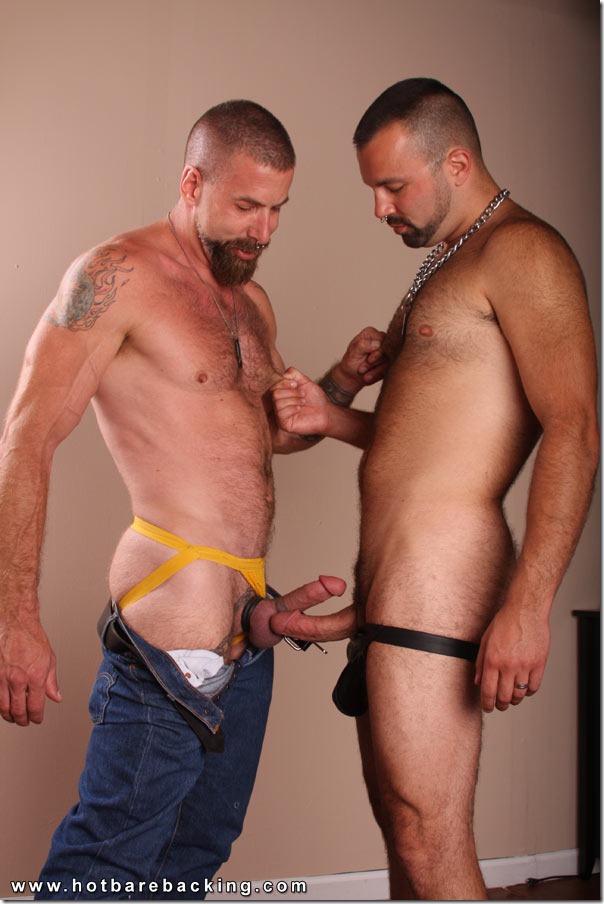 Jake & Boy
!Jake Wetmore and Boy Fillmore show us in this video that it is not just another day at the porn warehouse when Jake comes by with a package. The two pierced and tattooed guys get overcome by all the porn and the raw dick sucking, butt fucking and pissing is hot and heavy.
---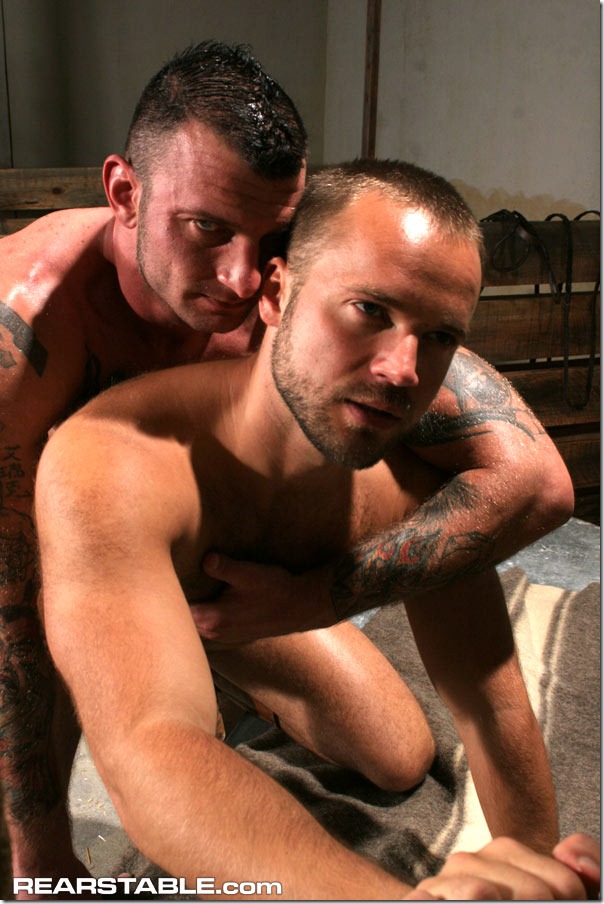 Roll in the Hay
After force-feeding David Novak his cock, Ricky Sinz sticks it into his new hairy bottom boy, savoring every inch that his cock goes deeper into that stunning ass. Watching both the doggy-style and missionary positions are going to have you begging to be topped by this machine of a man.
---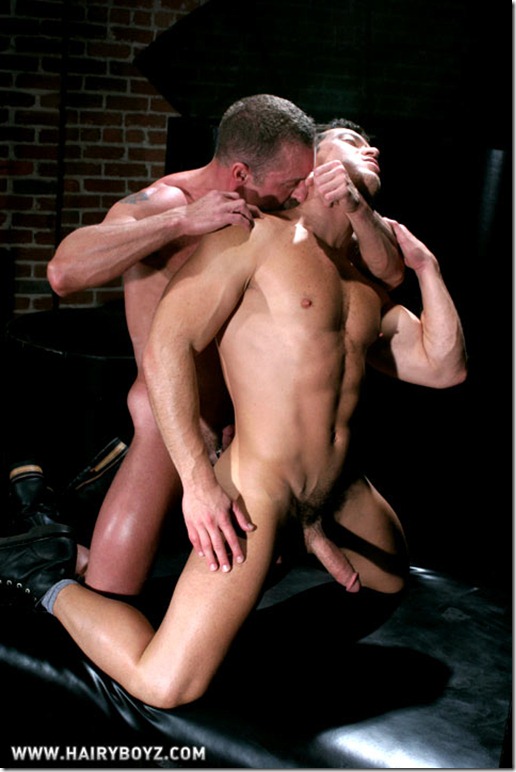 Bo Knight & Carlos Morales
'Centurion Man of the Year" Bo Knight and Carlos Morales taking each other on in a flip-flop fuckfest that will leave you cum soaked and breathless. Both men are more pumped and carved than you have ever seen them, their buffed pecs and legs tautly wrapped around each other in a Gordian knot of sleazy delight. Their rock-hard puds pummel each others' perfect bubble butts like pile drivers at a quarry; there is no top or bottom here as each man takes his turn in this electric power exchange. Pounding each other like bumper cars on 'roids, they crash and roll into Olympian cumshots, making you feel every bump and grind along the way.
---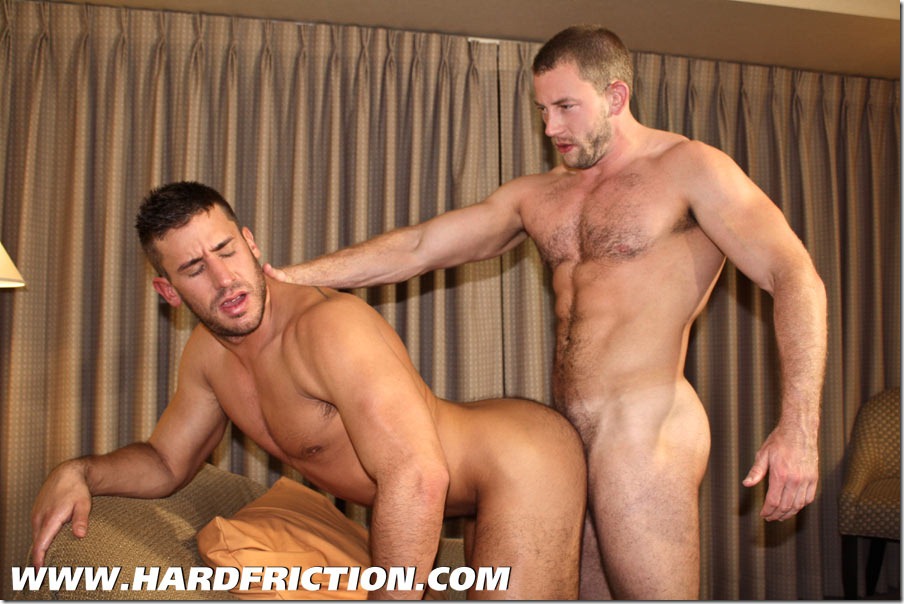 Lovers Shay and Logan kiss outside on their balcony as the noise of clanging Cable Cars and surging traffic rumbles below. Logan strips Shay naked and hungrily gulps down his hard cock. Next, Shay is down on his knees slurping and swallowing the hard cock in front of him. Powerful Shay is ready to take a taste of his willing bottoms' hole and bends him over a chair and spreads his cheeks. His tongue lubes up the hole in preparation for his throbbing cock. "Are you ready to get fucked?" he asks with deep confidence. Shay plows this meaty ass from behind with building momentum fucking him harder and harder. They move over to the bed as the intensity increases until Logan can't take it anymore and shoots his load as Shay thrusts in and out of his hole. Shay pulls back and blasts a hot load all over the chest and stomach of his satisfied man.
---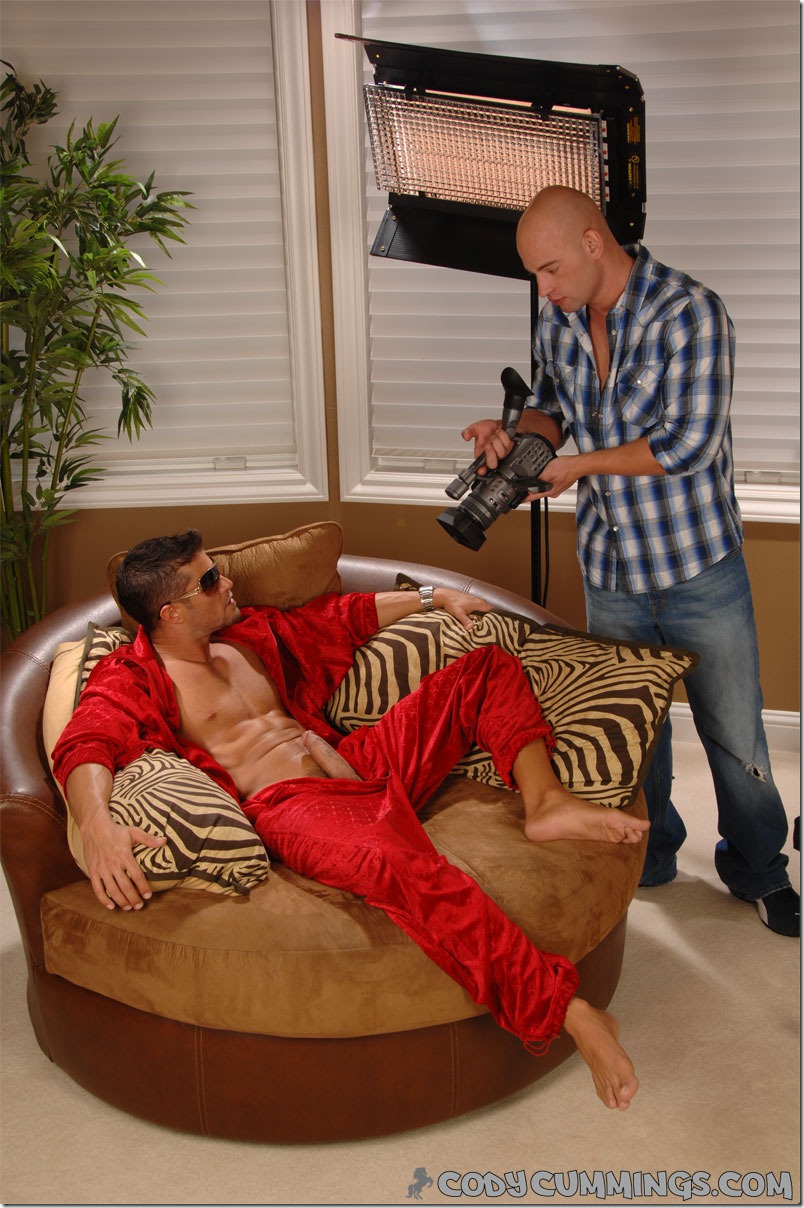 A Candid Interview Turns Hot
The much anticipated Cody Cummings interview is finally here! This is your chance to hear the illustrious porn mega-star answer juicy, burning questions. And if you didn't notice that cameraman, Patrick Rouge, becoming aroused, you'll be shocked at what happens.
"What do you do on your own time?" "Are guys or girls better at sucking cock?" "Will you ever top or bottom on camera?" Hear Cody answer each of these and more in this candid peek. And when Cody agrees to show off his method for getting his behemoth dick hard, Patrick jumps in to help him by bobbing and slurping on that thick meat pole. Don't miss this unprecedented peep into the life of porn's sexiest hunk. And stick around to watch Cody erupt all over Patrick's waiting chest.
---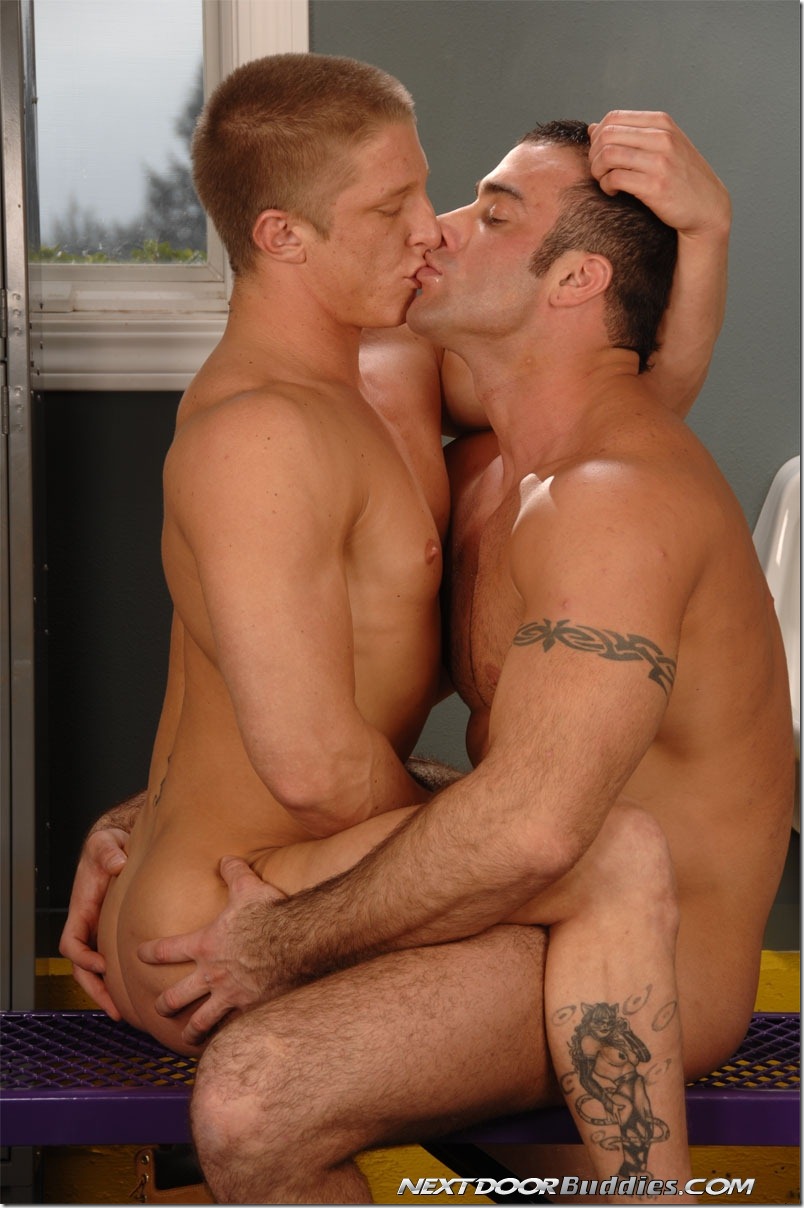 ON THE SIDE
Phillip Aubrey & Spencer Reed are hiding out from everyone and taking a the opportunity to catch up and release some tension. Everyone on set is looking for them, but they are hidden cleverly in the bathroom stall. When the search party comes through and doesn't find them, they know they have a while to relax and enjoy each other, which is what they do: stretching out on a bench and trading oral pleasantries, then moving on fucking in several hot positions. Will they finish before they are discovered? You'll have to watch to find out.
---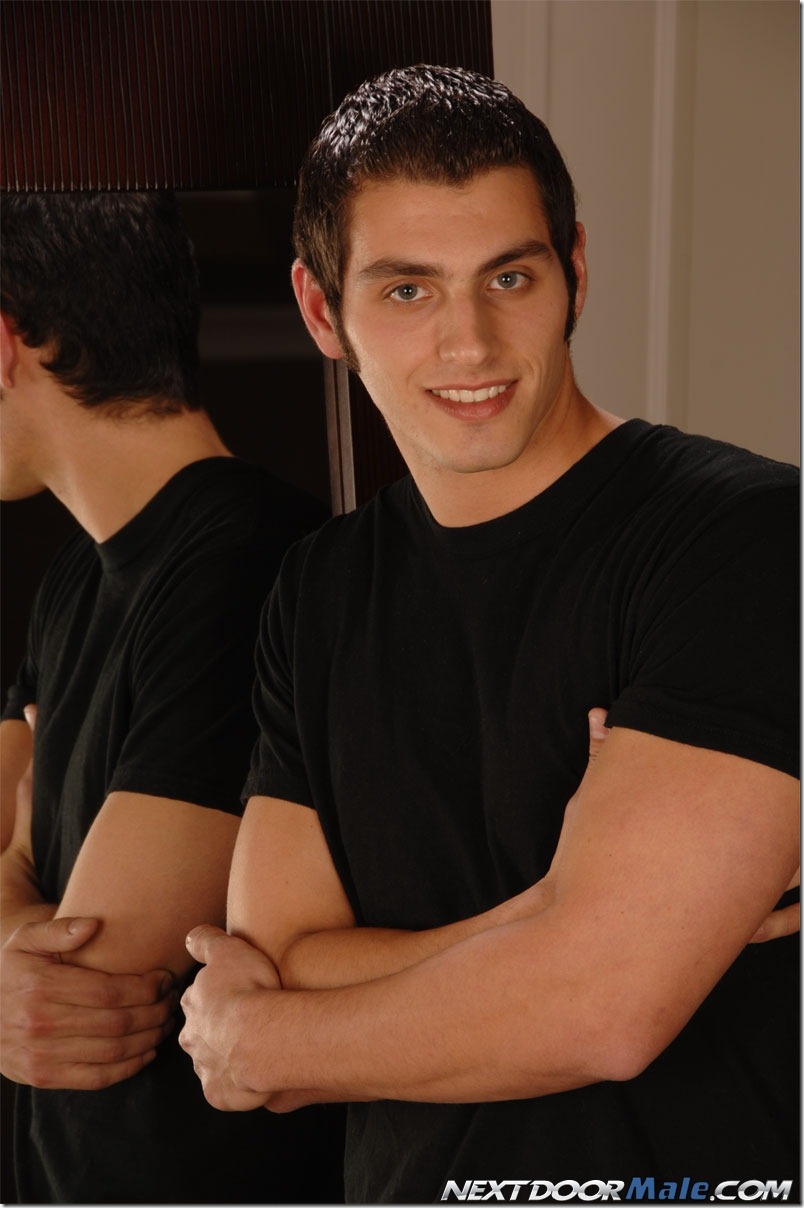 Rocky Touch
The first time you witness Rocky Touch, you'll be hopelessly enraptured.  The deep, hazel eyes, his firm, luscious cock, those round, well-curved ass cheeks…Rocky's a living dream. 
And you get to join him as he strokes off while looking passionately at himself in the mirror.  It's almost like double the Touch!  When Rocky's getting sexy, you better believe the heat turns up fast.  He knows how to feel himself all over with delicate intensity.  As the late afternoon sun pours through the window, Rocky works himself into a hot, throbbing load of emotion that turns explosive.
---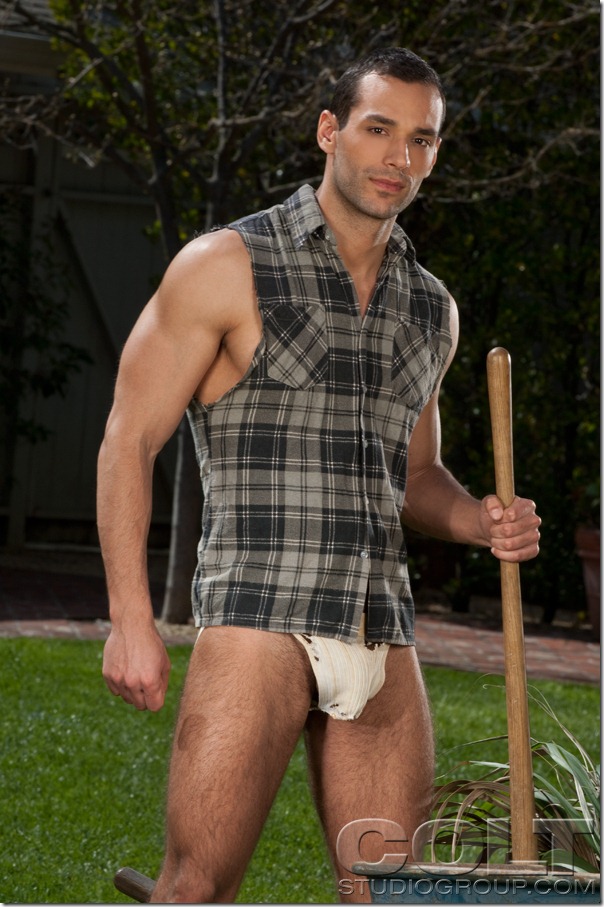 Ralph Hudson
Stepping out onto the poolside patio COLT Man Ralph Hudson enjoys the warm sun as he slowly reveals more and more skin.  Sporting a tight COLT tank top, Ralphís muscles are busting at the seams.  While flexing those arms, lifting up his shirt, and feeling the warm sun on his hot muscular body Ralph begins to bust out down below as well. 
Turning his attention to the growing bulge in his jeans Ralph begins to strip.  While opening the front of his jeans he reaches in and grabs a handful  of thick meaty cock.   As he pulls  it out he begins to slowly stroke the shaft, teasing himself at first with long slow strokes, then settling into a hard and steady rhythm.   Kicking off his jeans Ralph sprawls out on the brick stairs spreading his legs and getting down to business.  Milking that fat cock he pounds away as the pressure builds.  His swollen balls rise high and tight as a thick eruption of white hot cum spurts high on his hairy chest. 
---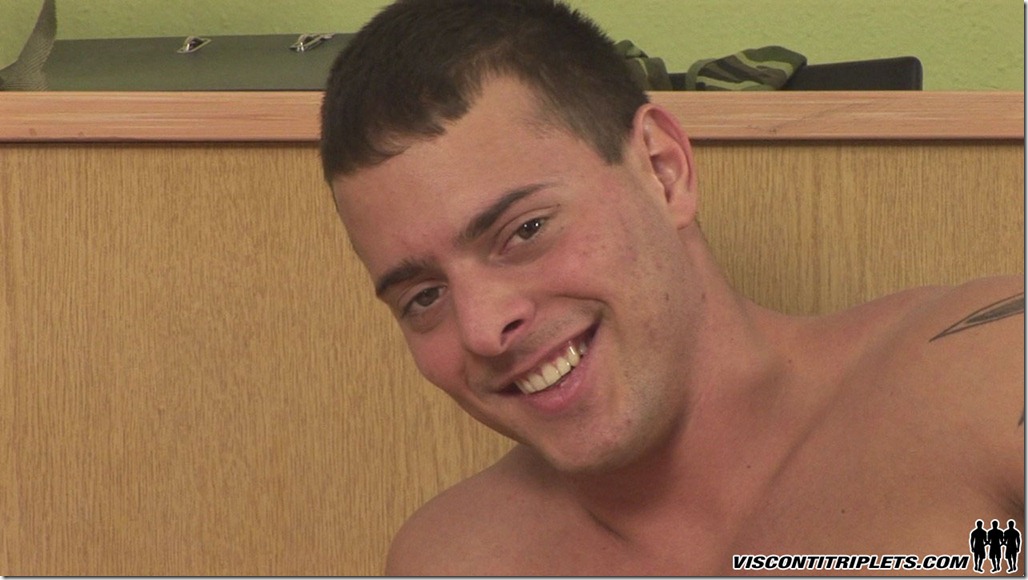 SCHOOL JASON SOLO
Jason Visconti's a hard working student. Of course, he also knows when to take a little break.
Class just finished, he's the last one in the room. He knows no one's coming in for at least another hour, and he won't have another opporutnity for privacy until late at night. Jason noticed a really cute guy in class he wants to fuck, and now he's super horny..
What else could he have done, but whip out his huge dick and jerk off before his next class? He masterfully strokes his cock, and if that cute guy were there, he'd give him an A-plus!
Fit For Service — Mustang Studios