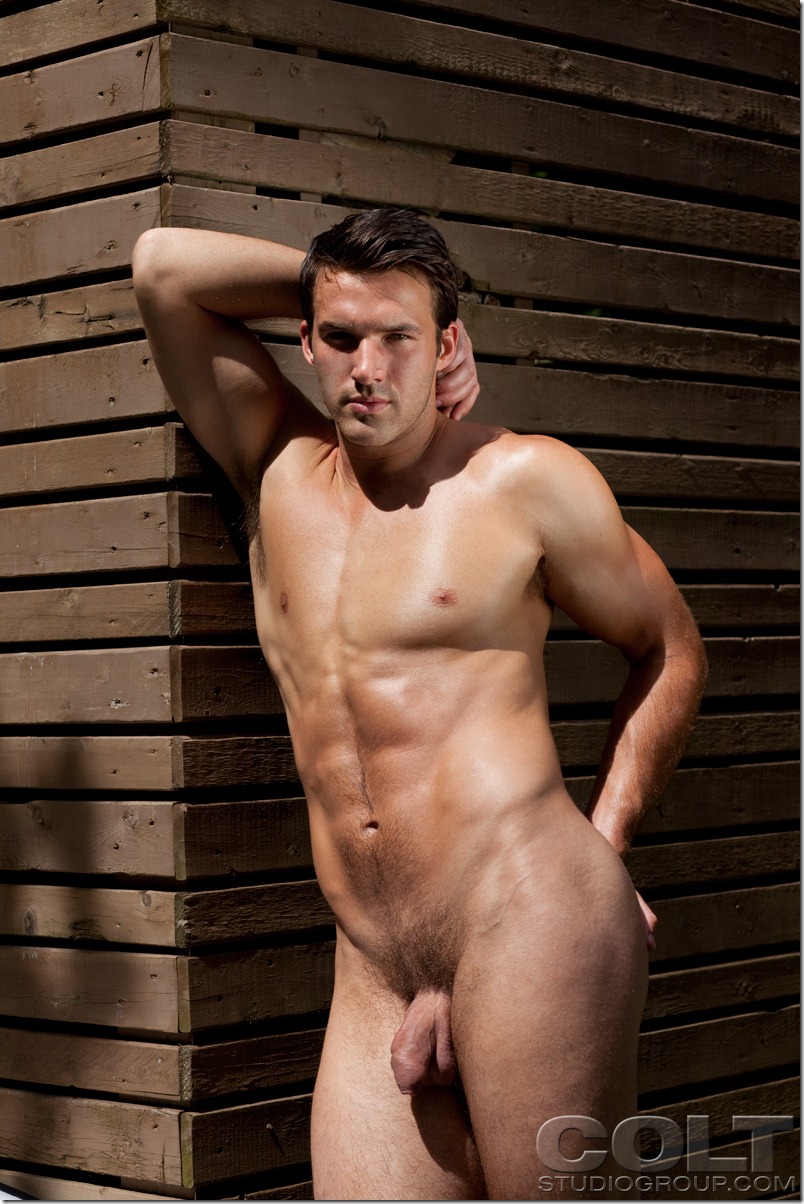 Trystan Bull
---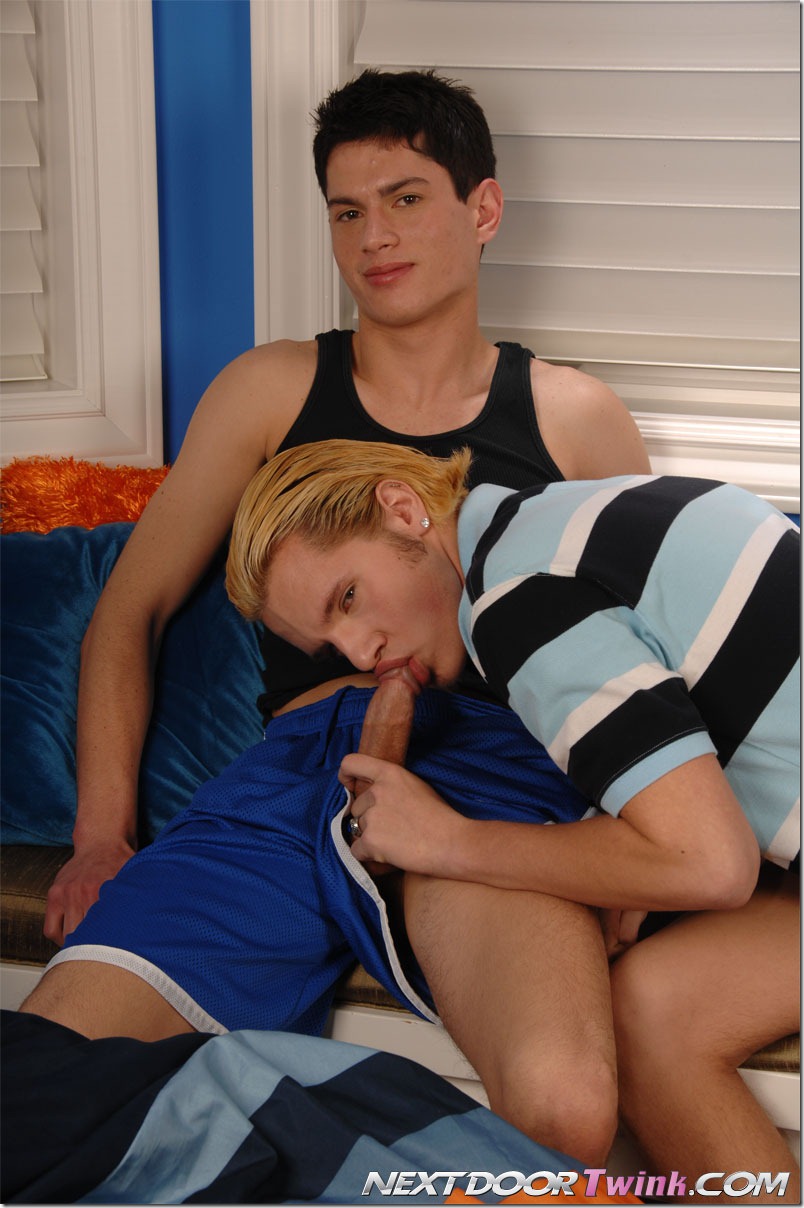 MAKING THE GRADE
Ryan Lynch is supposed to be studying for an exam, but he just can't seem to stay focused. Amid his studies, he needs to look something up on his phone, but his mind immediately wanders and before he knows it, he instinctively surfs for porn. Kristain James is skeptical of Ryan's insistence to be alone for "educational" purposes, and suspects that there are ulterior motives, so when he burst through the door and finds Ryan with his dick out, he takes the opportunity to invade his privacy, with hopes that Ryan will invade something else…his ass!
---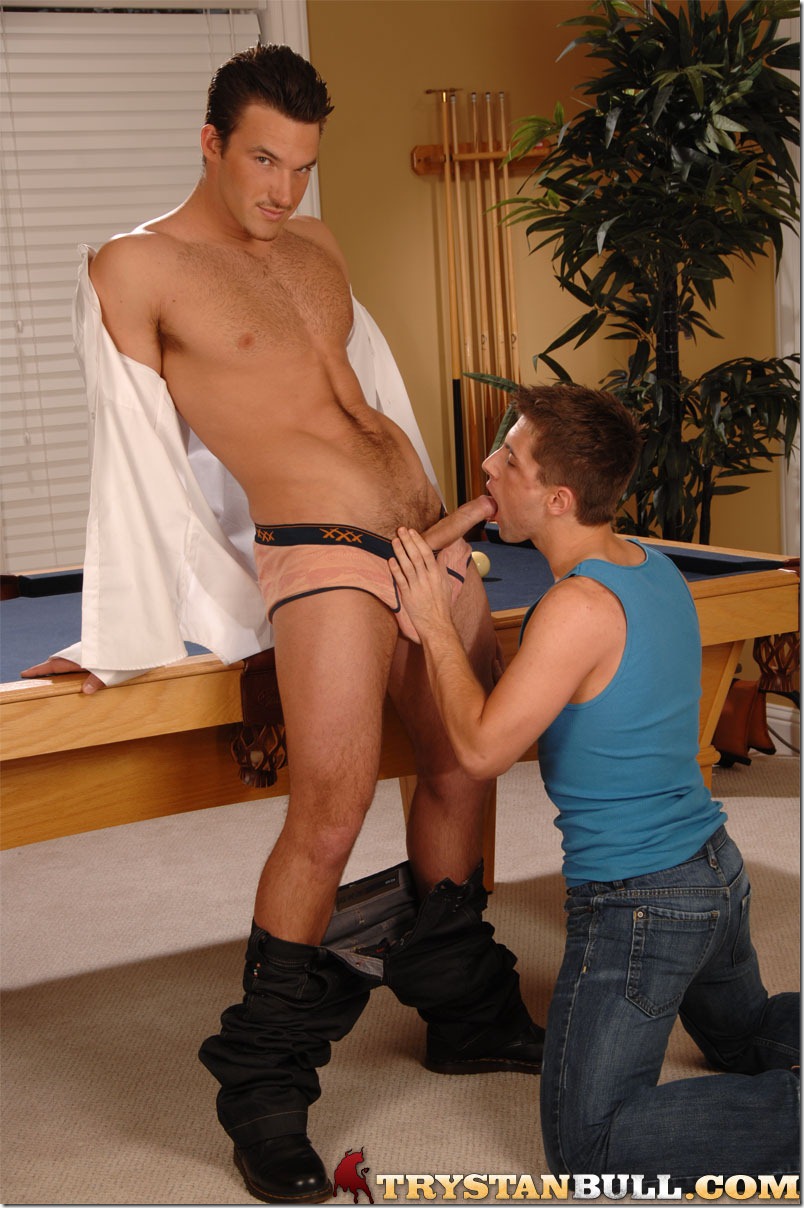 TRIPLE SHOT
Wolfie Blue is blue indeed, having just blown it with the guy he use to blow. Trystan Bull serves it straight, and is always looking for an opportunity, so when Wolfie saunters into his bar looking dejected and beat, like a hurt little puppy, Trystan knows the remedy. First, shoot a little tequila. Next shoot a little pool. Then shoot a giant load. Ahh… what boyfriend?
---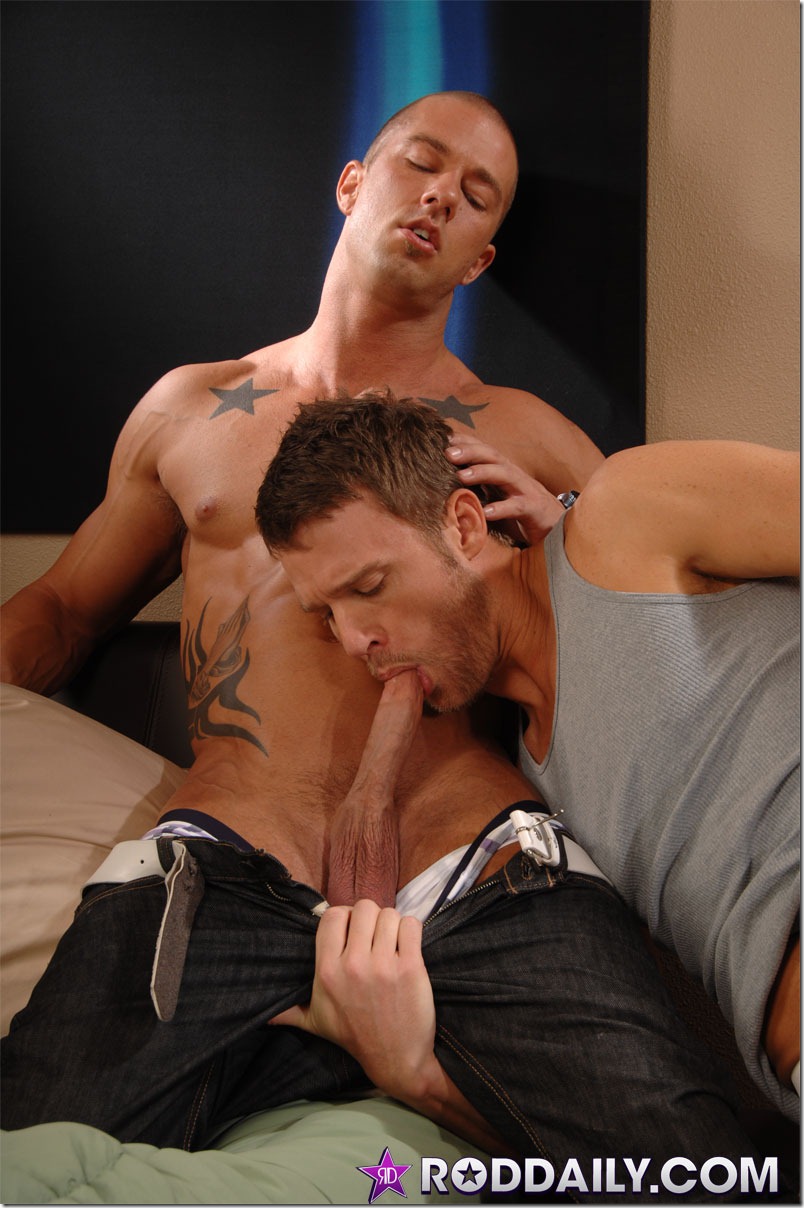 AMATEUR FILM
When Steven Daigle got a call from Rod Daily, specifics were not necessarily discussed. The only thing Rod mentioned was money. Well, Steven is never one to shy away from making a buck, so when he gets off soccer practice and finds Rod playing with a new camera app on his phone, he is intrigued to say the least. Well it turns out Rod has been tinkering with a few ideas on how to make some spare scratch, and the best idea he can come up with is to make one of those newfangled amateur porn films everybody is watching there on the internets. Turns out Rod & Steven are naturals, and as the camera rolls, they take turns fucking and sucking, finally cumming all over themselves in front of the lens.
---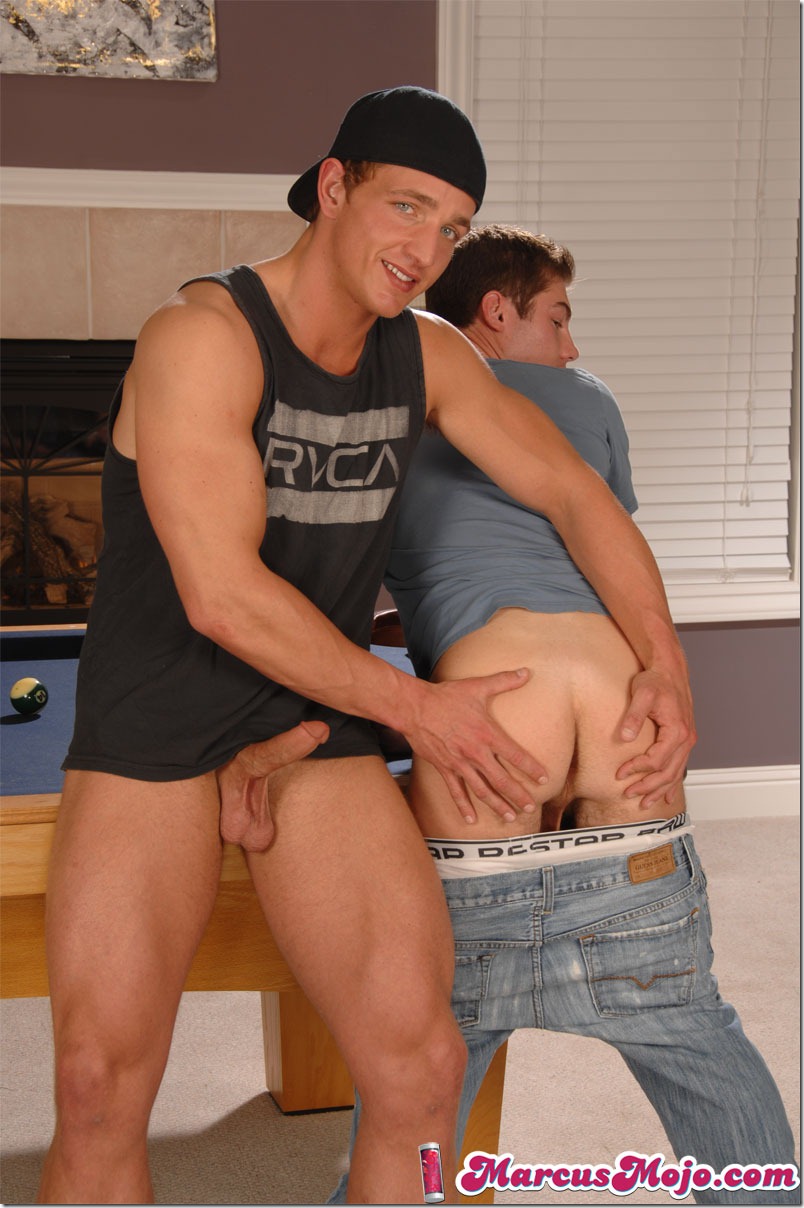 POOL, PICTURES, AND PLEASURE
Marcus Mojo is spending the day posing for a few photos with his good friend, Vance Crawford. These two sexy dudes have a great rapport and love spending time together, especially around the pool table. And when the cameras come out, you can believe someone's gonna get cummed ON!
After they spend a few minutes sucking and fucking for the still photos, Marcus and Vance loosen things up as the passion ignites! Marcus has been waiting patiently to slide his cock into Vance's hole all afternoon. And the anticipation has made Vance yearn to be fucked hard. Watch these smoking hot guys steam up the set while they indulge in each other's luscious bodies.
---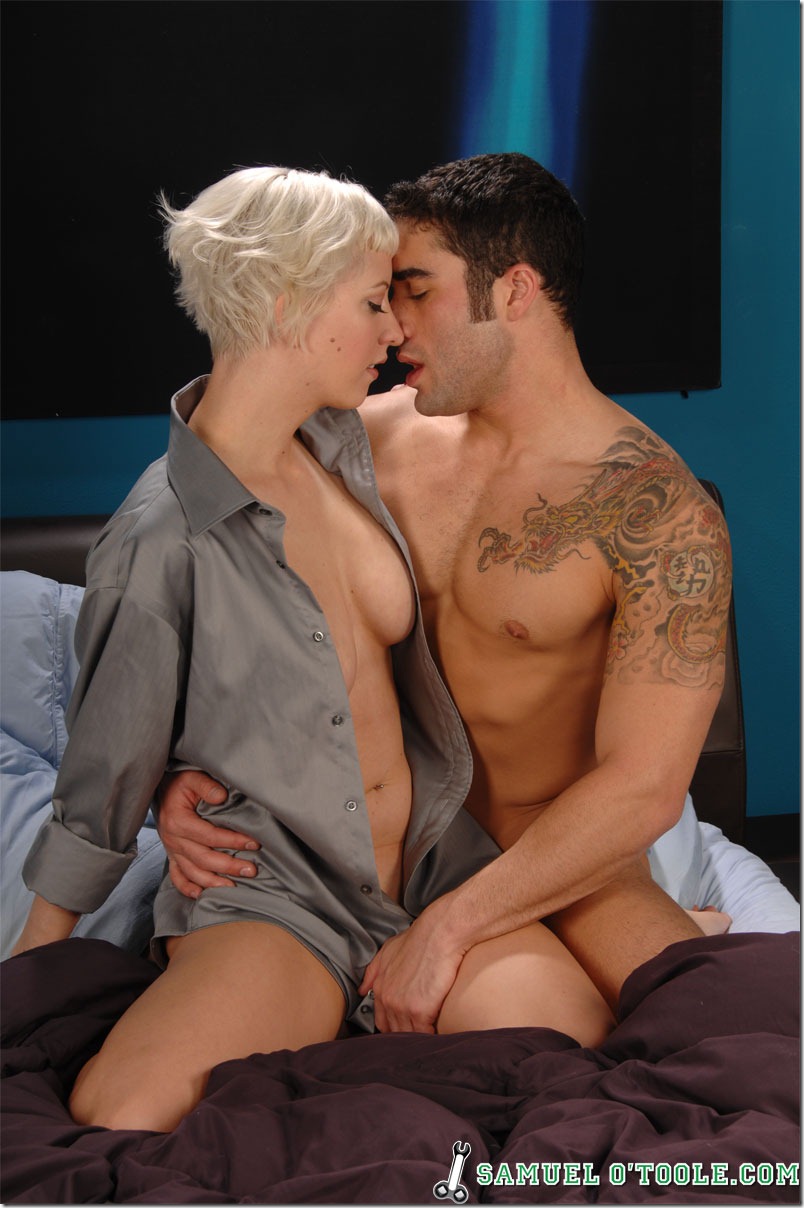 MORNING SNOWBALL
After a wild night of sexual debauchery, Samuel O'Toole has awaken a little groggy and sort of unsure of exactly what transpired the night before. Also getting up early this mornig: Samuel's tool, pitching a tent at full mast. Samuel begins stroking is massive cock only to be interrupted by Cherry Torn, returning from the kitchen with a cup of coffee. In no time at all, the two of them commence what started the night before, and before too long, Cherry's coffee isn't the only thing with plenty of cream.
---
REVERSAL OF FORTUNE
Tyler Torro is all shagged out one summer afternoon right around sunset. With his bedroom window slightly ajar, he naps lazily, naked as a jaybird and ass up in the air. Austin Wilde is lurking outside, leering and spying. Hard up in more than one way, he figures out a form of keyless entry via Tyler's window. After rifling through Tyler's belongings, Austin turns to discover Torro's most precious commodity- his sweet ass. However, Austin's fortune turns when Tyler comes to, but luckily, Tyler is in the mood to cum too.
---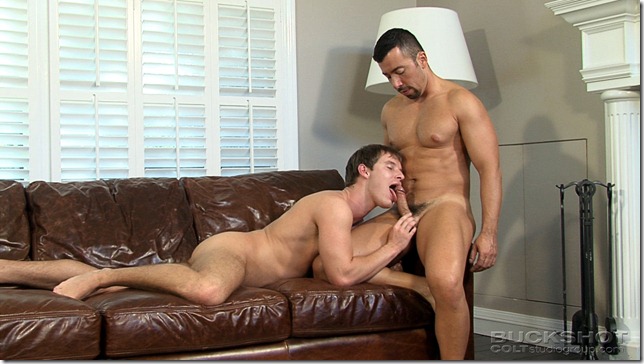 Dominik Rider & Tyler Andrews
---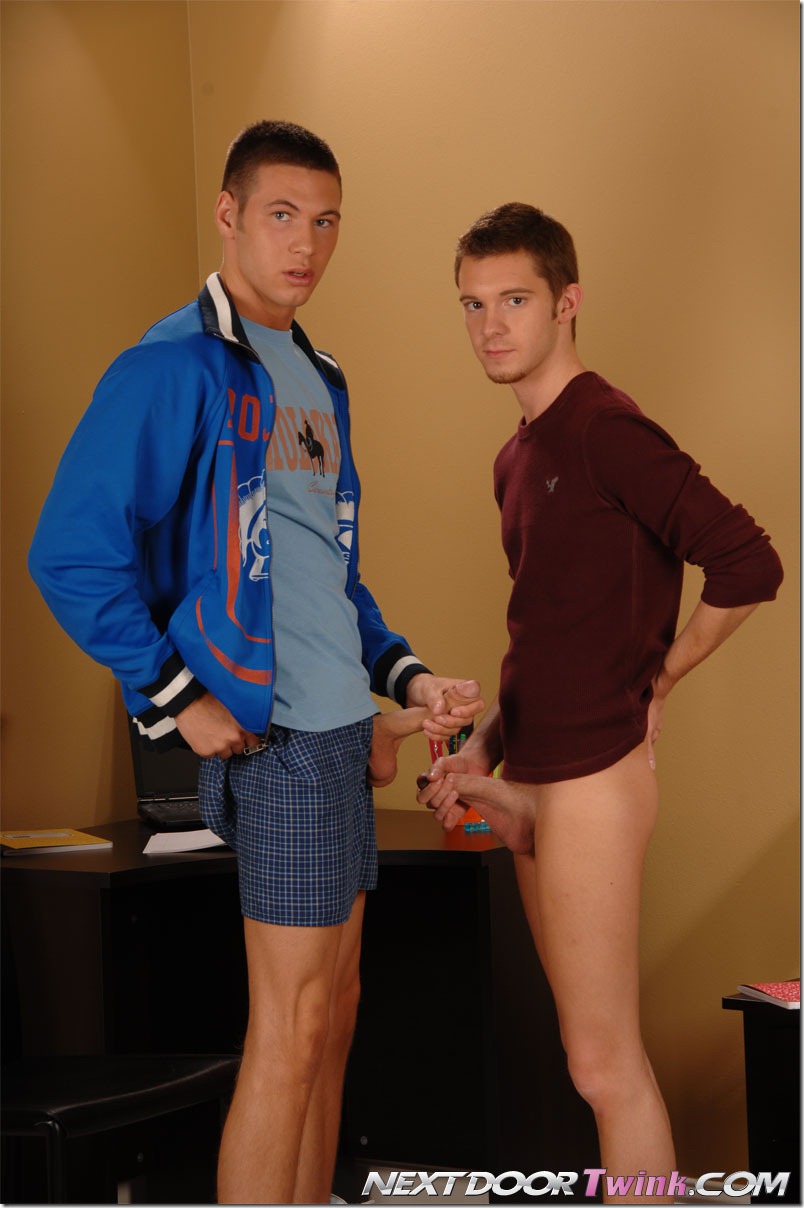 TWINKLE TINKLE
Jay Cloud is just trying to take a leak, simultaneously daydreaming of something sex-like and special. Along comes Jordan Foster, who needs to check himself out in the mirror. In no time at all, Jordan is checking out something else entirely, namely, Jay's big meatstick. Watch as the two of them fuck, suck & "drain the main vein" together.
---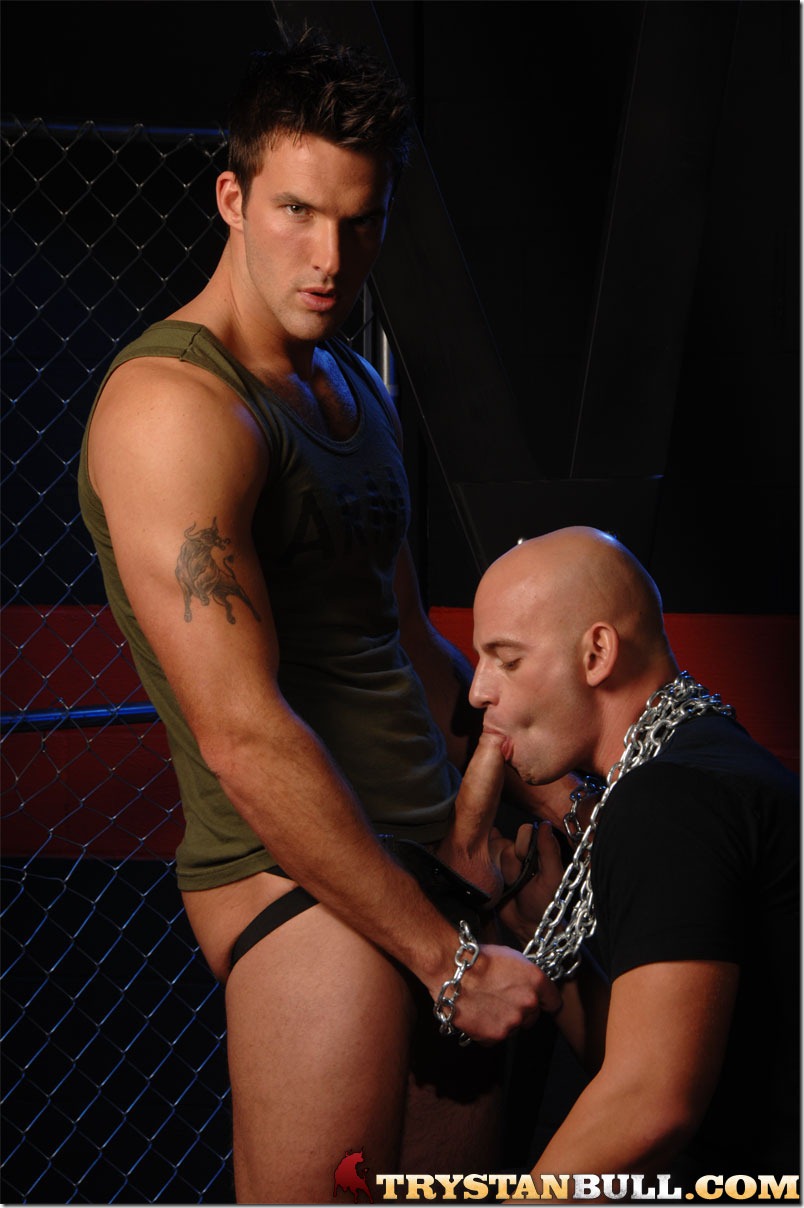 Sweet Torture
Trystan Bull is a high-level agent for an elite unit of world-class government spies. He's been sent to the deadliest and darkest part of the continent to gather information on an infamous and demented genius, Patrick Rouge.
Trystan knew any misstep could mean this mission would be his last. But an informant for Dr. Rouge gave the evil bastard time to prepare. Once Trystan is captured, Rouge prods him for secrets, grabbing Trystan's dick tight, fattening it up, then sucking it hard. Just as Rouge realizes the chains weren't fastened properly, Trystan busts loose! Now he's making the twisted Dr. Rouge his bitch. Watch Trystan make Patrick Rouge pay by having him lick his ass, then fucking him hard. Don't mess with a highly trained super-agent, especially when he's horny.
---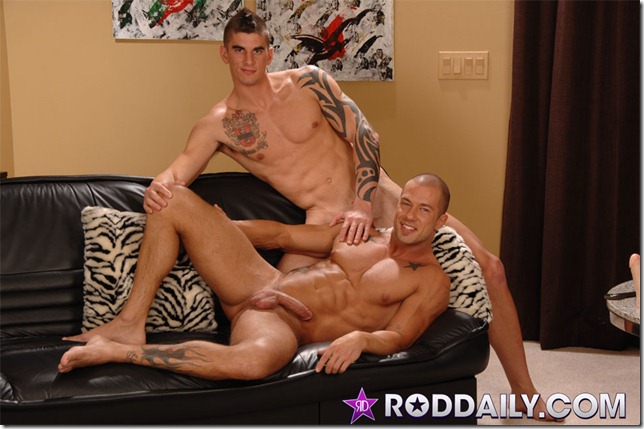 TYLER & TOYS
Rod Daily has a double treat for his viewers. Not only is he taking an afternoon to indulge his viewer's fetish requests, but he has invited Tyler Toro to share in the festivities. In a series of firsts, Tyler breaks the proverbial cherry with his first anal bead insertion, as well as his first foray into insertion. Watch as he and Rod take turns spanking, fucking and sucking, culminating in a massive double cumshot all over Tyler's rippling chest.
---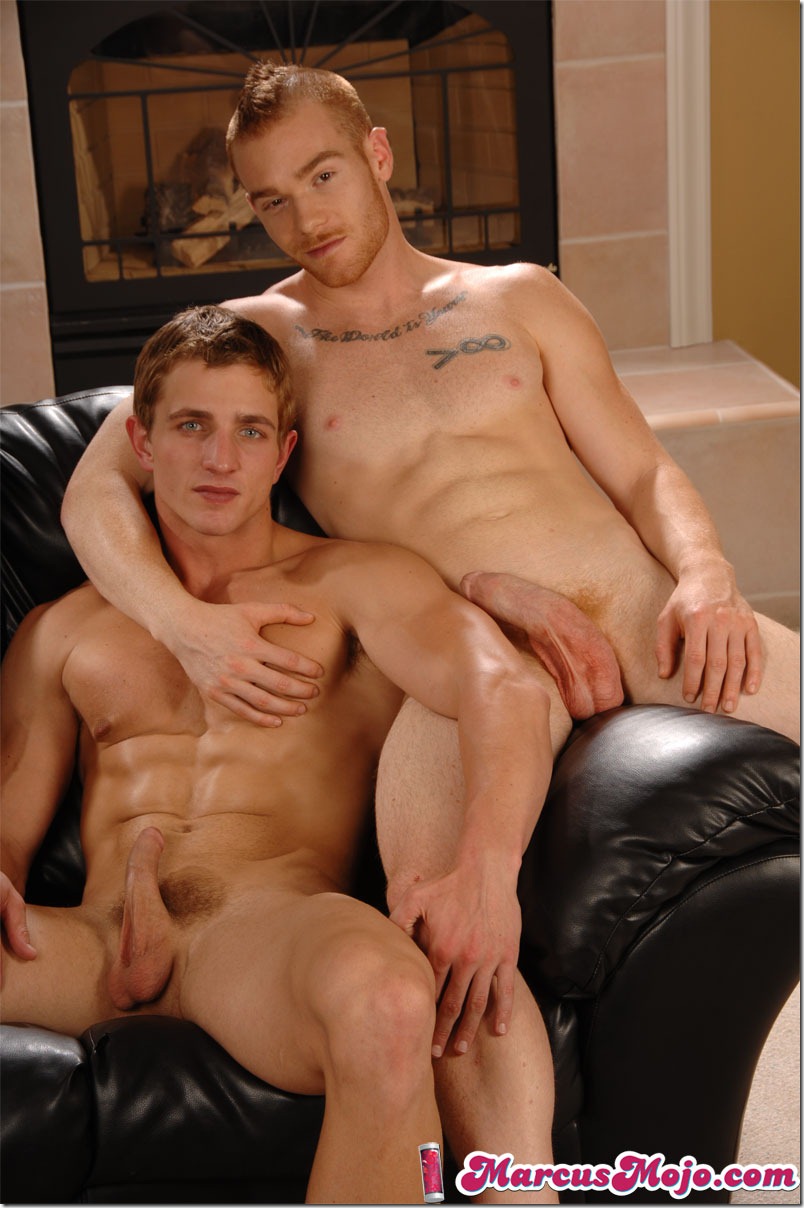 CUDDLEFUCK
Marcus Mojo & James Jamesson are tired from a long day at the gym. While napping together on the couch, Marcus gets one of those sleep boners that just won't go away, so he decides to take advantage of his sleeping friend. James wakes up to discover Marcus's hand in his pants and decides that even though he's pretty sleepy, he's still got enough energy left for a romp or two. Watch as the two of them fuck and suck each other into a dreamy, creamy ending.
---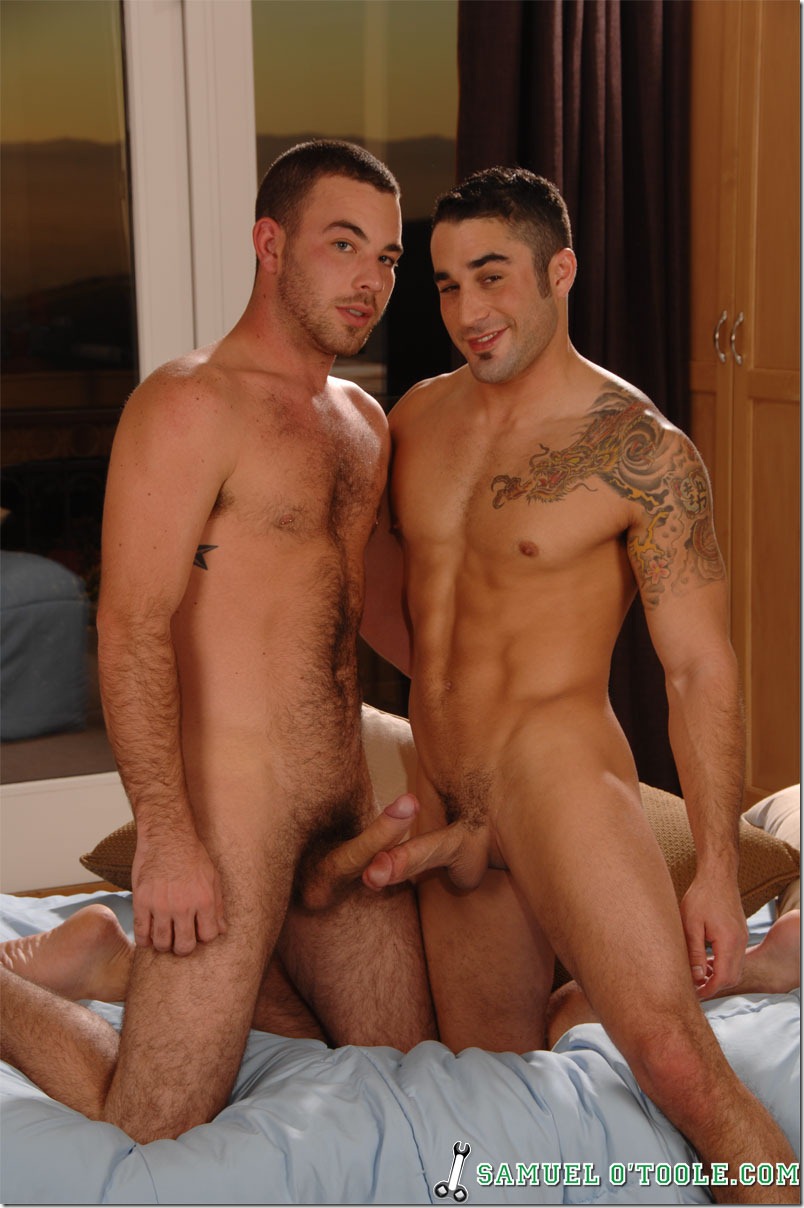 The Big Wet Payback
Parker Perry is starting trouble. While Samuel O'Toole casually surveys a scenic rural sunset, Parker decides to play a pretty wet trick on him, splashing him with a bucket of cold water. As retribution, Samuel decides that Parker owes him, and decides to take out the punishment all over Parker's sweet mouth. Well, in no time at all, Samuel is warmed up and ready to move on to coital payback, working Parker's ass in several different positions before finally splashing Parker with something a little thicker than water.
---
BACK DOOR MAN
Hunter Ford is pretty much fed up with his boyfriend. The guy keeps breaking promises, breaking dates, and Hunter is suspicious that he is cheating with his new assistant. Austin Wilde has been waiting in the wings, trying to get land Hunter for quite some time, and when Hunter's boyfriend breaks yet another date on their anniversary, Austin knows this is his opportunity. With a few choice words, he has finally gotten inside Hunter's head, and in no time at all, he gets inside Hunter's pants.
---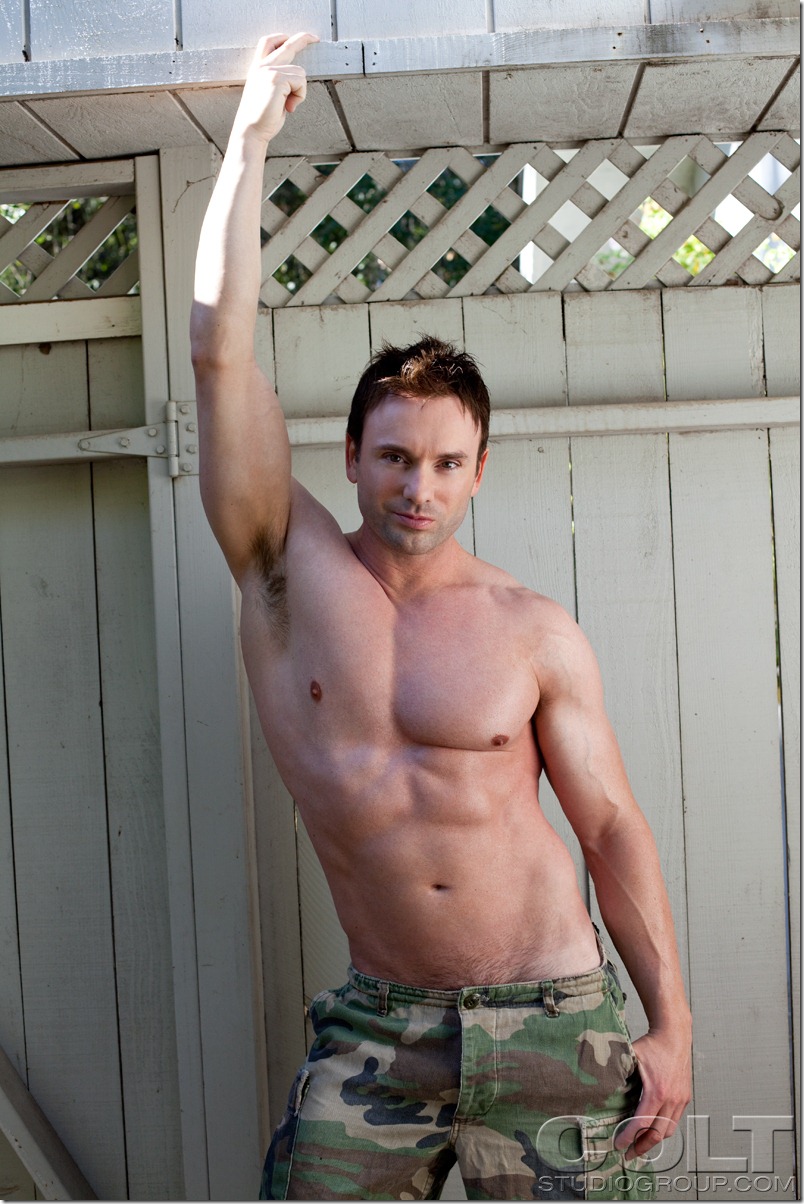 Mitch Branson
---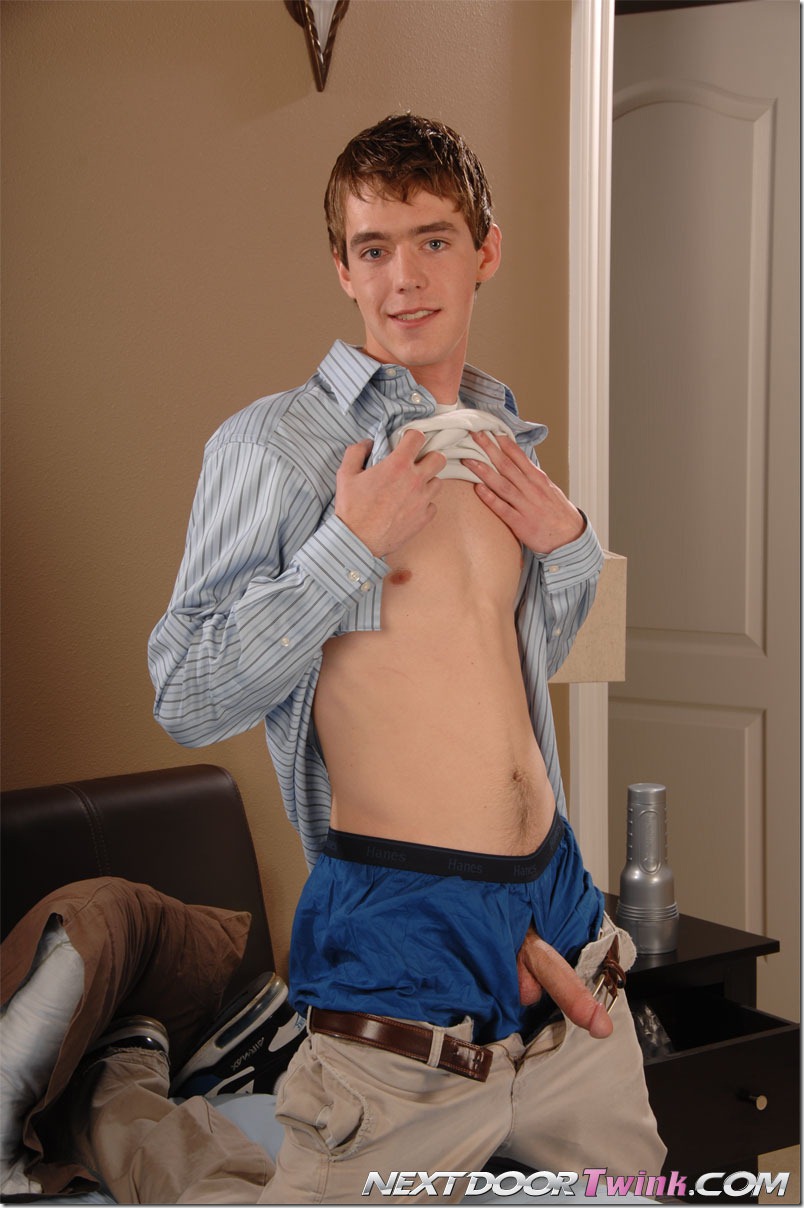 TIME FOR TOYS
With all the chaos in a standard day, it is sometimes hard to find time to take for yourself, which is why Alexx Snow always makes sure to reserve a few spare moments for a personal retreat to his bedroom. He starts by slowly undressing and stretching out his long spindly frame on the bed. After some preliminary masturbation, Alexx moves onto his drawer of toys, penetrating his supple fuckhole before finally climaxing all over his own moist body.
---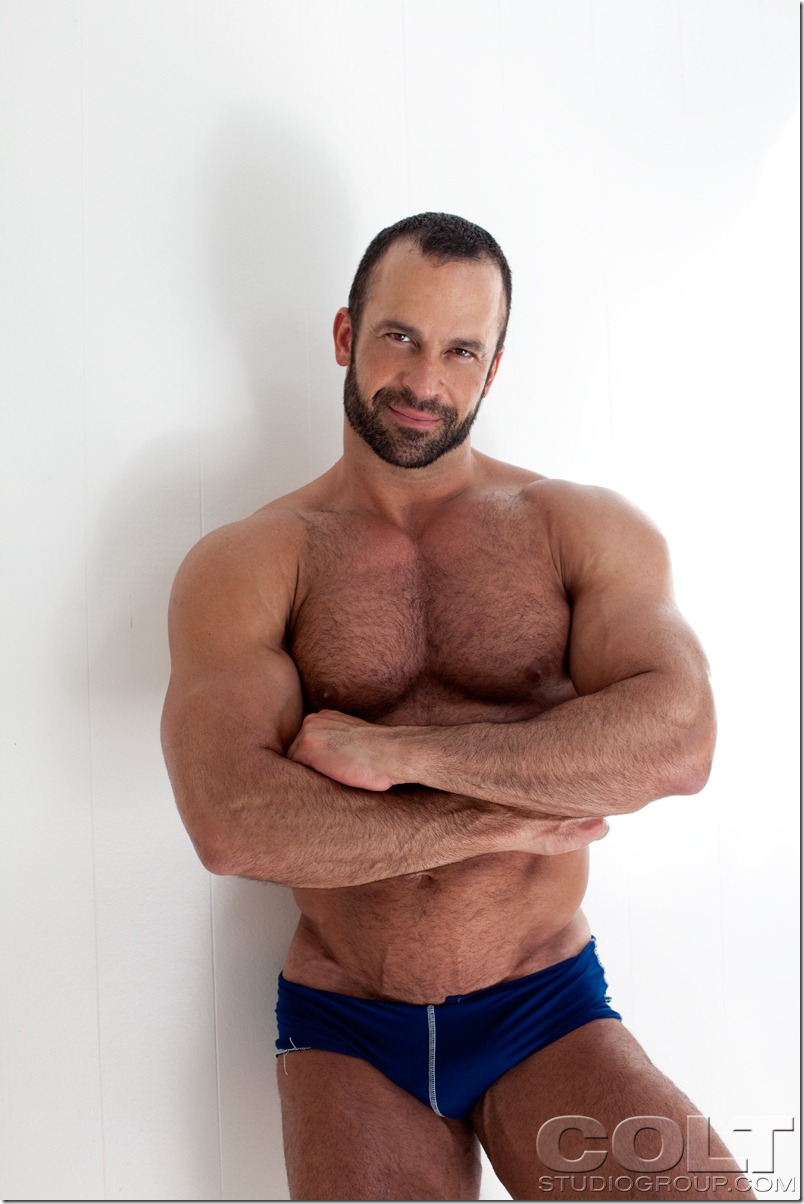 Nate Karlton
---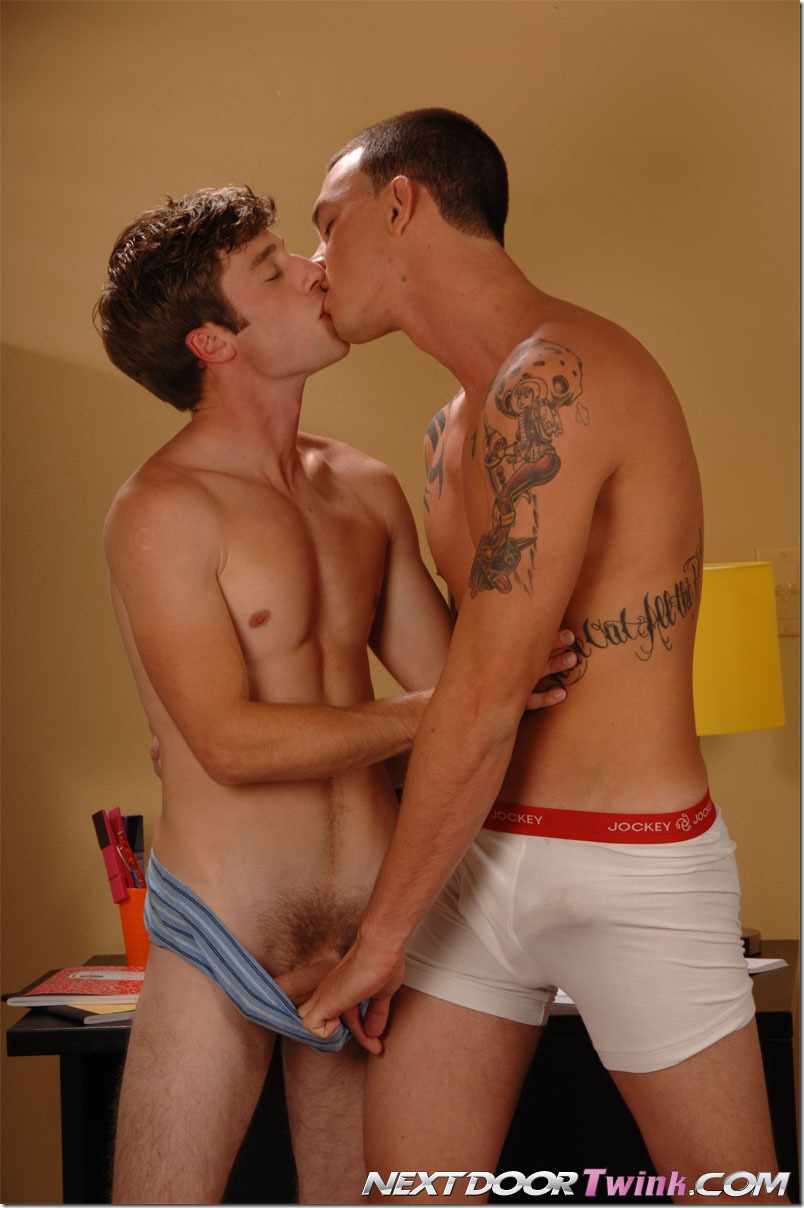 Pleasure Is Afoot
Cliff Jensen & Kurt Wild know how to combat boredom. Sitting around one lazy afternoon, and with nothing else really happening, they decide to compare their private endowments. After working themselves up individually, they finally succumb to that age old addage, that "two heads ARE better than one", and so inevitably, Kurt & Cliff proceed to join forces in their quest for cum. But more than just fucking & sucking, what Kurt is really wanting is a nice foot fuck, and Cliff is more than happy to oblige his wishes.
After some hot dick-tac-toe, Cliff proceeds to have his way with Kurt's sweet tender ass, fucking him all over the room until he has had his fill.
---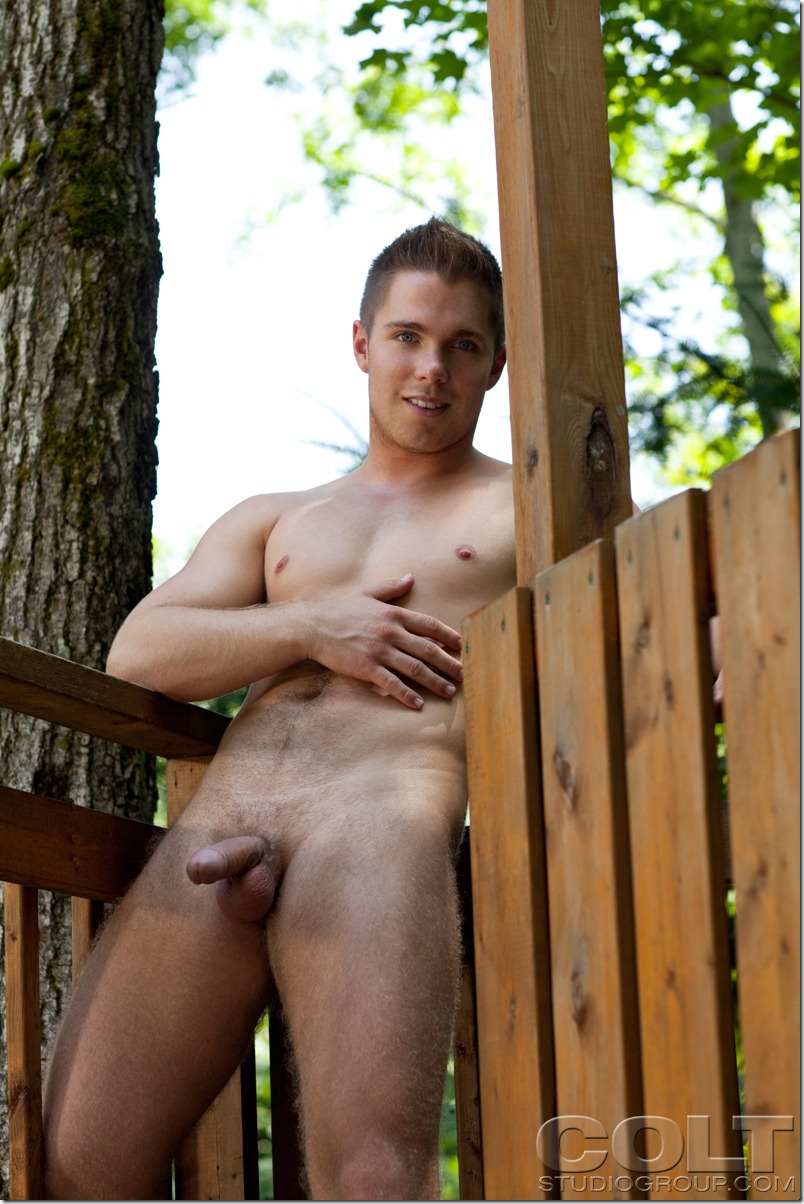 Marko Lebeau
---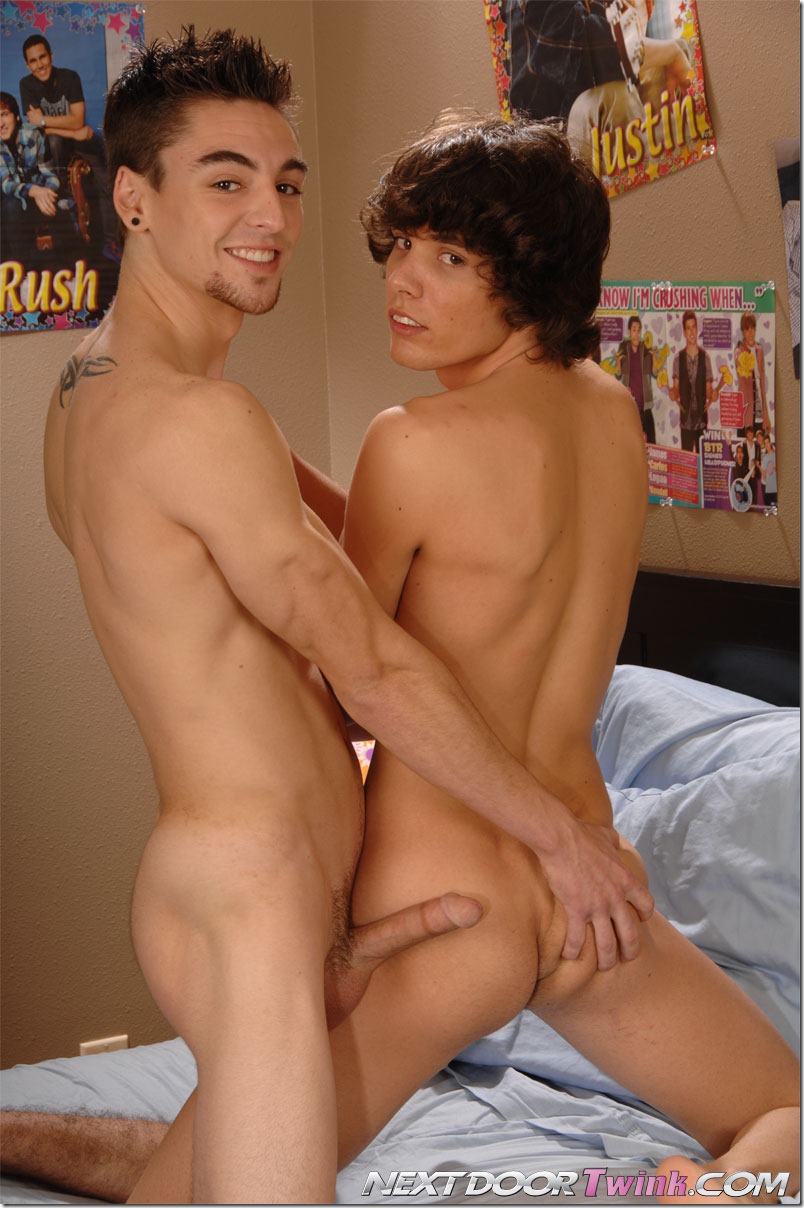 Caught With A Dirty Magazine
It's been a long day in class and Jacob Marteny has been looking forward to relaxing. He's tossing off his backpack, grabbing a magazine full of hot men and settling in to stroke his cock. Jacob totally forgot that he told Johnny Torque to come over today!
When Johnny arrives, he finds Jacob already warmed up. Jacob is psyched to put down the magazine and wrap his lips around a nice, throbbing boner. Johnny is a take charge type of guy and enjoys telling guys what to do. He tells this young twink to spread his ass cheeks and prepare for a hard pounding. Jacob is happy to accomodate.
STIFF ACTION – minute man #36, Scene 3
---
MAKING THE GRADE
---
TRIPLE SHOT
---
AMATEUR FILM
---
---
---
---
Lucky Dreams 2 – Dominik Rider & Tyler Andrews
---
---
---
---
---
---
---
Minute Man 30 – 3 – Mitch Branson
---
---
Minute Man 32 – 2 – Nate Karlton
---
---
HARD WOOD – 3 – Marko Lebeau
---