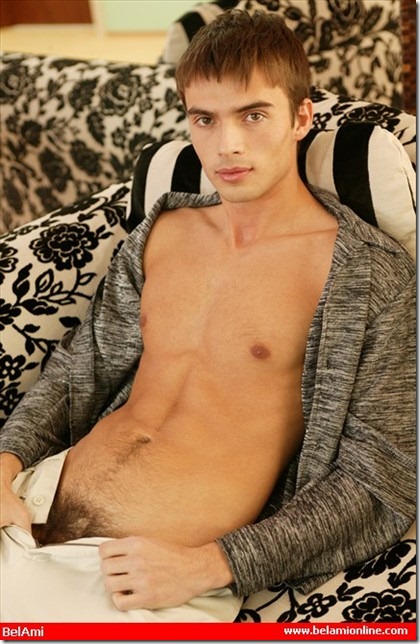 Daniel Hagen Pin-Up
Pin-Ups this week features an amazing brunette cutie with luscious lips. Meet Daniel Hagen all week long as our stud of the week. Daniel was quite playful in front of the camera, plus loved to show off his lean body and bubble ass. Get to know every inch of Daniel exclusively at BelAmiOnline.
---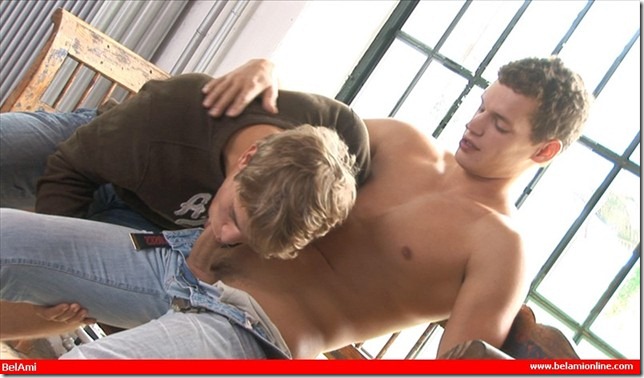 Dolph Lambert & Jean-Daniel Chagall
Dolph Lambert & Jean-Daniel Chagall have been paling around for quite some time but had not been in a scene together as yet. When we did finally pair them up the chemistry was magic and we shot an amazing 2 part scene. In part 1 the action begins inside a country house with the boys getting into some hot oral/athletic fun. Jean-Daniel simply cannot resist Dolphs sweet bubble ass and gives his friend one hot fuck!
---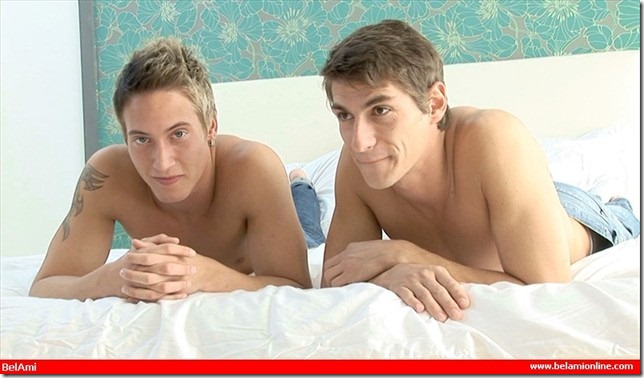 Billy Cotton & Alex Orioli
We've been bringing Billy Cotton along slowly, but no one can be fully a part of the team until they have had an afternoon with Alex Orioli. Alex brings passion and raw sexual energy to every scene and today was no different.
---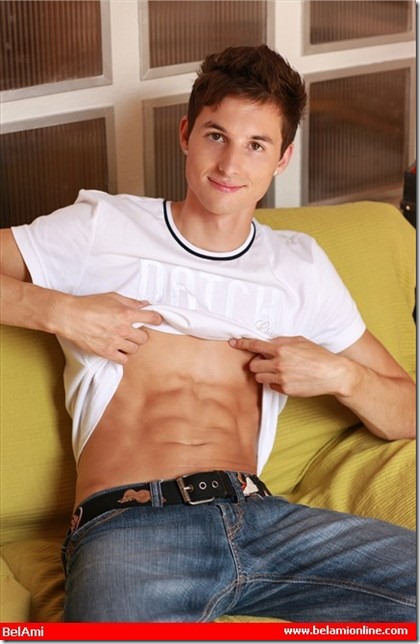 Gaelan Binoche Pin-Up
Gaelan Binoche has been making his way through the hot bottom boys of BelAmiOnline and shows it all off this week as our featured Pin-Up stud. Gaelan is super tall, very lean and has a huge uncut cock that has been pleasing the boys for a while. Don't be lulled by his sweet face, he is quite the big top.
---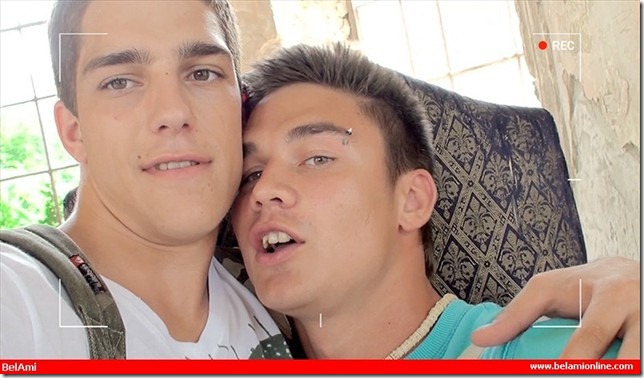 Ariel Vanean & Dario Dolce
One day Ariel Vanean & Dario Dolce are hanging around a Slovakian castle with George Duroy…you finish the story. GDuroy takes out his camera and shoots an amazing scene with 2 athletic studs! Ariel & Dario are both super energetic and love sex. In part 1 the boys work each other over before Ariel gives Darios sweet ass a good fucking! Two great cum shots, from 2 hot studs to end this scene.
---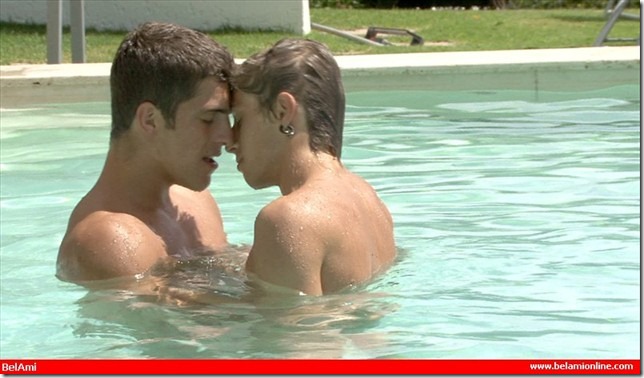 Jack Harrer & Ariel Vanean
Ariel Vanean was quite happy the day he found out he would meet Jack Harrer. The word is out that Jack is one hot boy with a huge cock and all the BelAmi boys want to play with him. Ariel being super versatile was a great fit. The 2 boys quickly connect while playing in a pool, but soon the action begins when they head to the bedroom to work on each others cocks.
---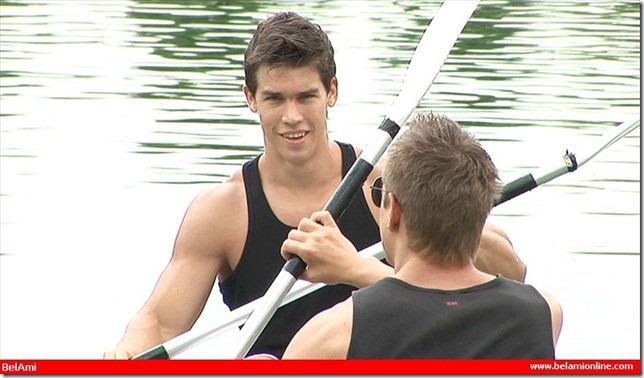 Kris Evans & Harris Hilton
Kris Evans & Harris Hilton went canoeing once day……guess what happened next? These 2 could barely keep their hands off each other, no less their mouths of each others cocks. Soon after canoeing the 2 boys get horny fast and begin to suck each other off. Kris being the big top, goes for Harris's bubble ass mighty fast with his tongue. It doesn't take long for the big uncut cock of Kris to start fucking the sweet hole of Harris.
---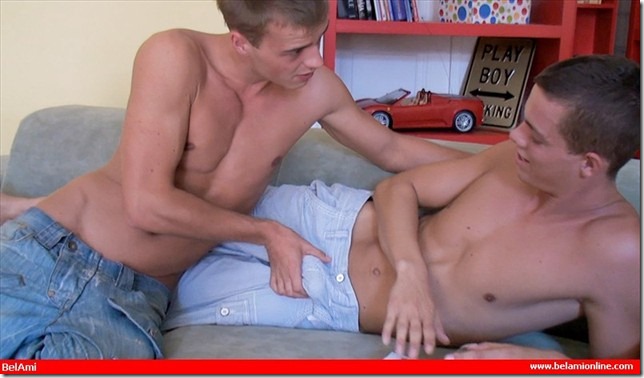 Florian Nemec & Erik Bouna
What happens when you bring a hung top (Florian Nemec) & bubble butt bottom (Erik Bouna) together? Hot fucking sex! Florian always brings passionate chemistry to any scene he's in and today was especially easy. Erik is one of our most easy going bottoms, plus he loves a big cock.
---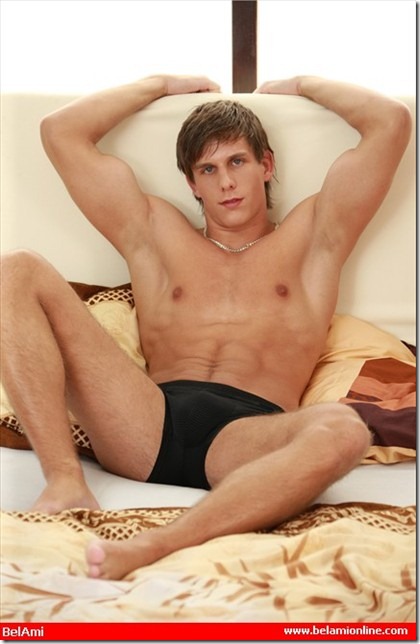 Joe Rivas Pin-Up
This weeks Pin-Up stud Joe Rivas has many amazing qualities. If you don't melt from his beautiful eyes, then its his hot muscled body and big uncut cock will get you going. One way or another Joe is one hot fucker!
---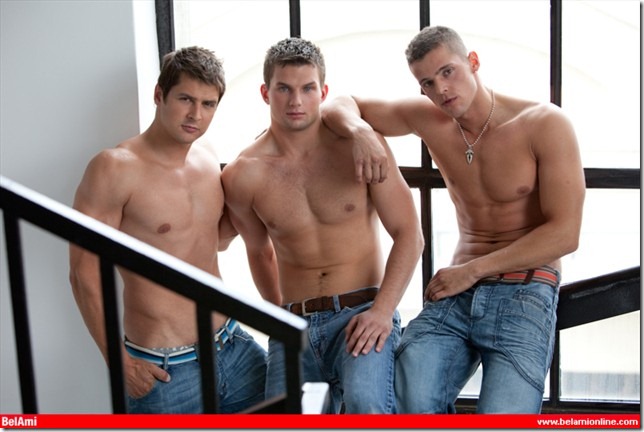 Brandon-Manuel-Zeke
Today we bring you the final scene in our series with Corbin Fisher and in grand style. Watch as Brandon Manilow & Manuel Rios wield their big uncut cocks on hot American stud Zeke. Being that Zeke is straight, its not so easy for him to handle the big dicks of our BelAmi boys. Brandon & Manuel tag team Zeke and give him an afternoon to remember.