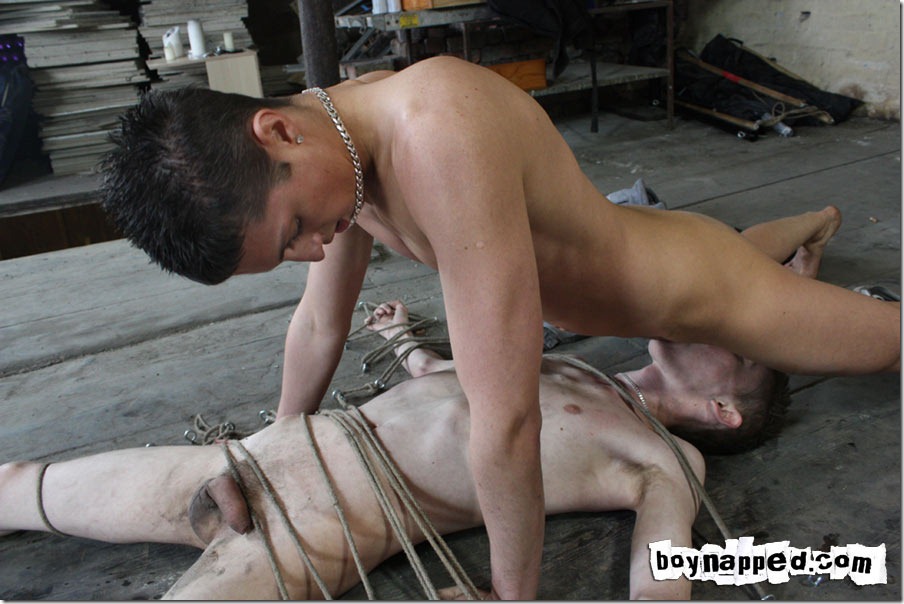 DARK 176 ASHTON BRADLEY & MATES
New recruit, Ashton Bradley, is taken hostage into the Boynapped Factory and seduced by crew member McKenzie Walker. Wank at your pleasure as we're on edge to see young, hot Ashton being tormented and stricken of his Boynapped virginity. Tied at his hands, feet and neck he's helpless to fall victim to his sadistic methods.
---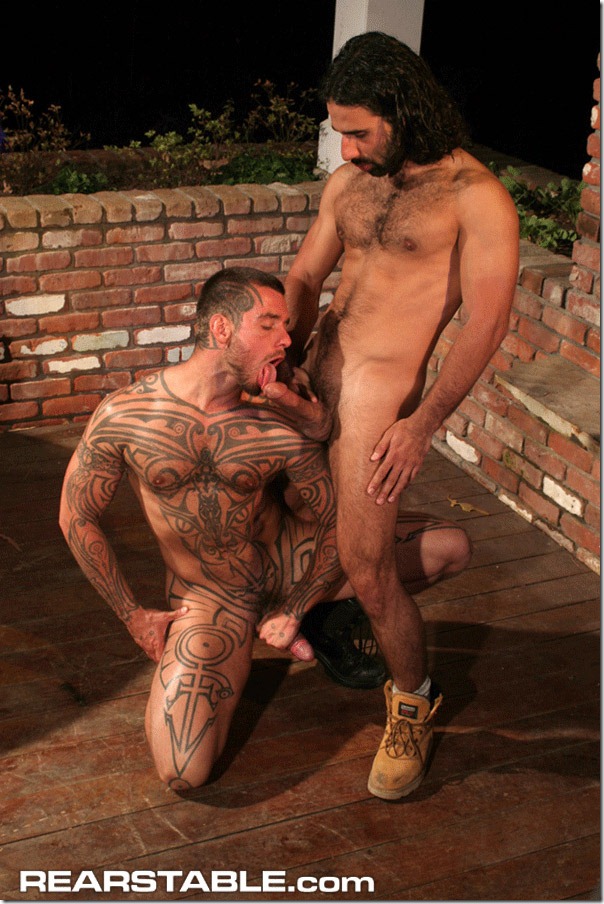 AYBARS AND LOGAN MCCREE
With the late afternoon light fading into darkness, Aybars and Logan McCree finally get the chance to trade off sucking and fucking. Logan goes first, freeing Aybars' big cock from his jeans for a suck. With the fireplace all ablaze behind them, Aybar then starts fucking Logan's ass. The two men move into different positions, working hard to glean as much pleasure and satisfaction from the relentless, contorted fucking.
---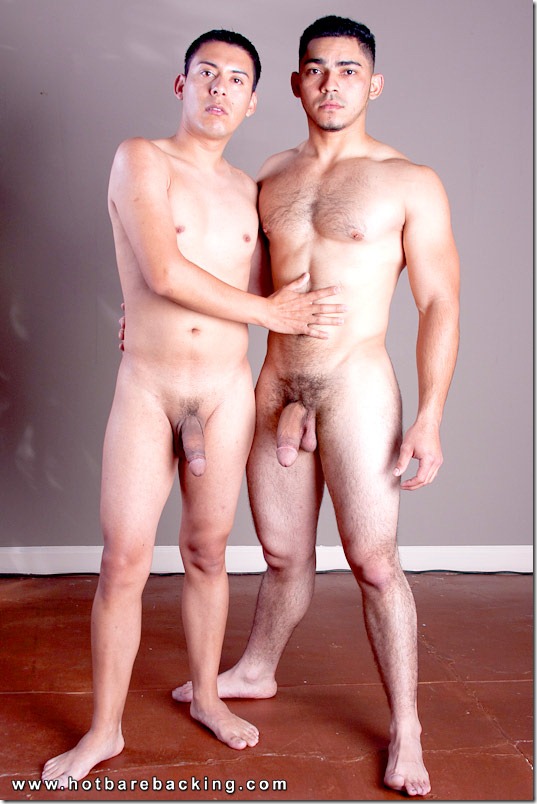 MIGUEL TEMON AND MARKUS HUDSON
Muscle stud Miguel Temon, with his monster uncut cock, is happy to see Markus Hudson's big, accommodating ass in this video. While getting his nut, Miguel treats Markus pretty rough, ramming him hard and deep with that big, raw cock. Markus gets to eat his own cum as reward for taking all that dick.
---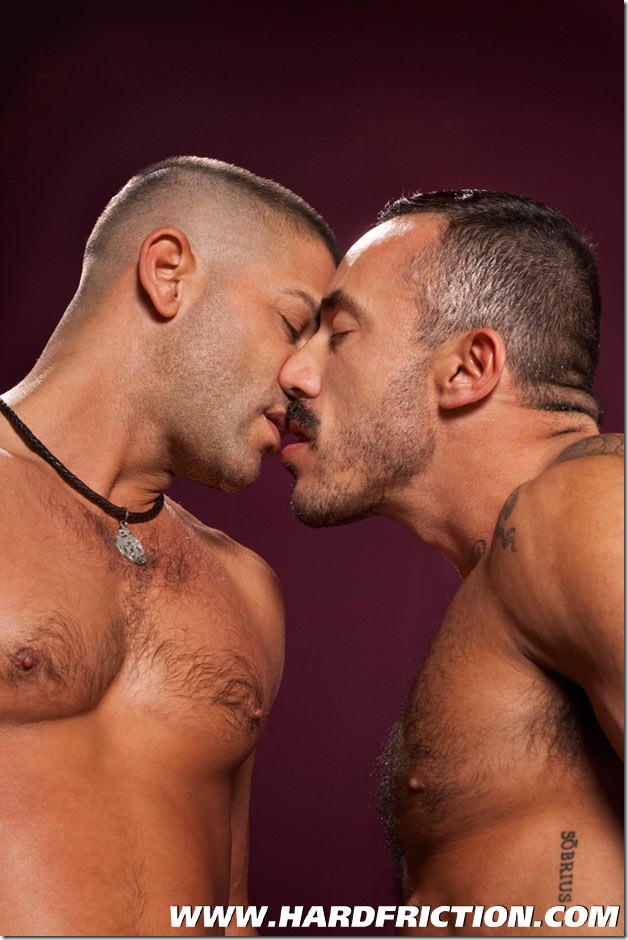 TONY BUFF AND ALESSIO ROMERO IN 'LIVE SEX'
Alessio wastes no time and is down on his knees servicing Tony Buff's giant cock. He licks, slurps and takes the whole thing down the back of his throat. Tony forces his meat into Alessio's willing mouth and he takes it in until he is gasping for air. Tony masterfully flips Alessio around and warms up his hole for fucking. He spit lubes it up, tongues it open and uses his fingers to ready this hot hole for his hard cock.
---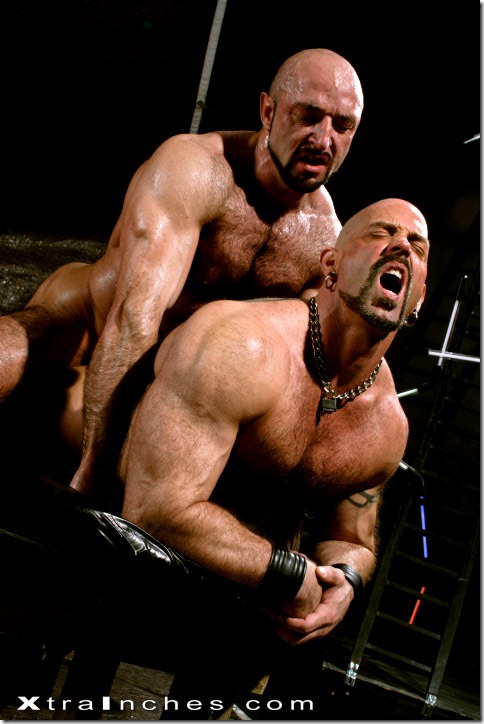 SHANE ALEXANDER & XERXES
These two men are so fuckin' big they've got their own zip codes! Solid as granite and covered in fur and tattoos, the pair of mammoth gym-bulls dispels all those rumors about big guys not being limber enough for cock-crazed sex. Buff stud Shane Alexander and mammoth bodybuilder Xerxes are the two beasts in question. It is a pairing of such physical and horned out enormity that it will probably require several viewings to completely absorb it all.
---
ANDRES DE LA SERNA AND SEBASTIAN GOLA
Andres is already naked as he undresses Sebastian in this video, slowly revealing an amazing tight body with bulging muscles and an amazing set of abs. Sebastian is eager to get some dick in his mouth and works his way to Andres's big tool. They wrestle around taking turns sucking dick with kisses in between. Sebastian also has an amazing ass and Andres does not ignore it. He works his tongue into Sebastian's hole as Sebastian groans with pleasure. Soon Andres is fucking Sebastian slowly at first but gaining speed. Through three different fuck positions the passion of these two men builds until Sebastian shoots a creamy load with Andres still inside him. Andres pulls out and spills his seed with Sebastian watching eagerly.
---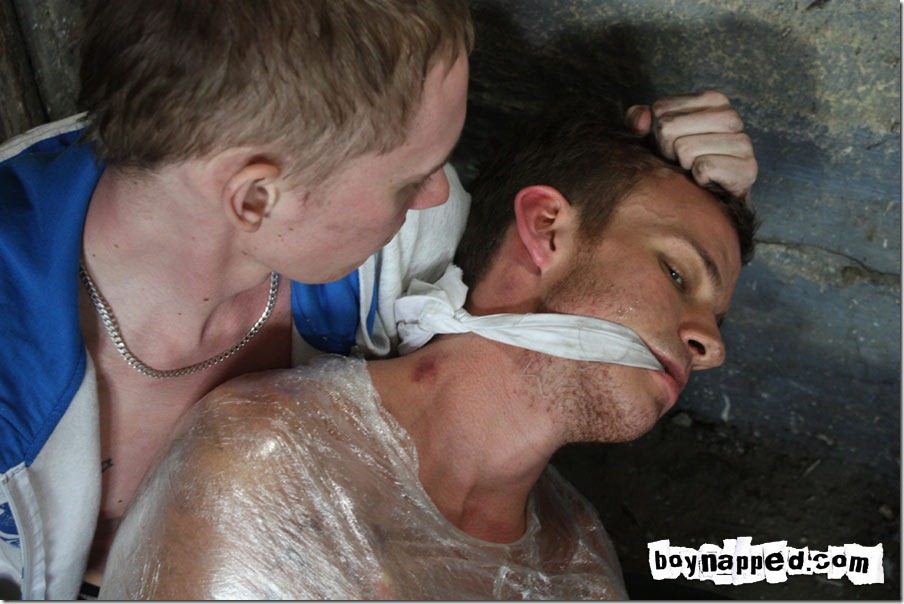 DARK 177 – LEO JAMES & ASHTON BRADLEY
Ashton Bradley, after taking a liking to his first Boynapped experience, is back for more and this time he's filled with vengeance. He takes his frustration out on poor Leo James. Covering him in cling film and abusing his hole whilst spitting down his throat – this is what love's all about. Leo is sure to experience an immense orgasm of hot and cold as Ashton first applies deep heat and then cold lube on Leo's beautiful cock.
---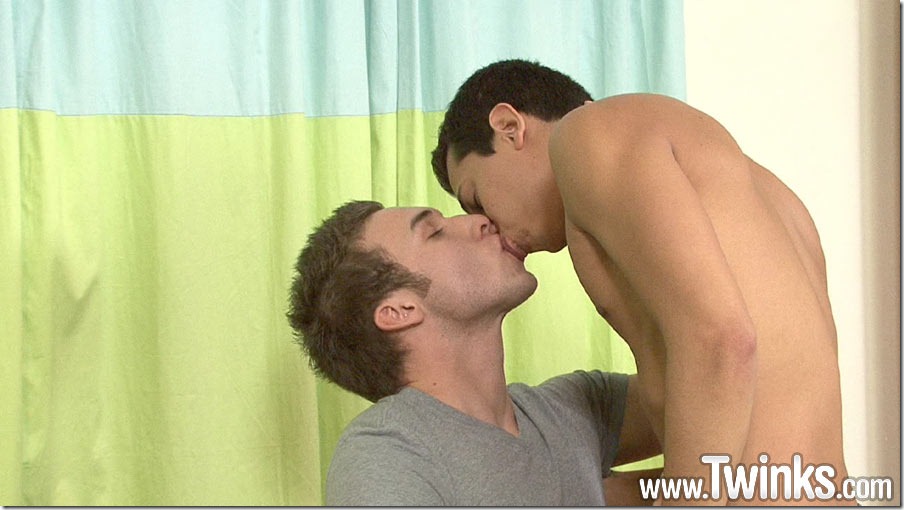 DAMON AUDIGER & AARON FELIX
School's for fools and Aaron and Damon don't need any convincing of this. They've ditched their books and instead decide to study each other in this hot new video. I love Aaron hot little rim job on Damon before he dives in with that caramel covered cock. What an spicy twink duo.
---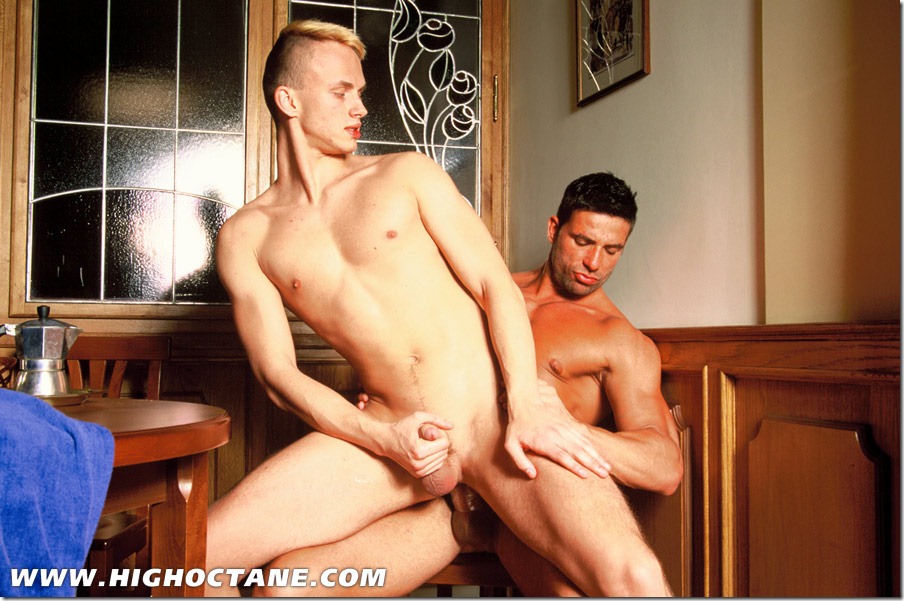 It's muscle man on twink as Jason and Julian team up for this intergenerational fuck. Seeing that mo-hawked cutie get absolutely slammed by his big muscle daddy in this video is going to make you reach for the tissues long before their one-on-one is over. Brace yourself for real fireworks.
---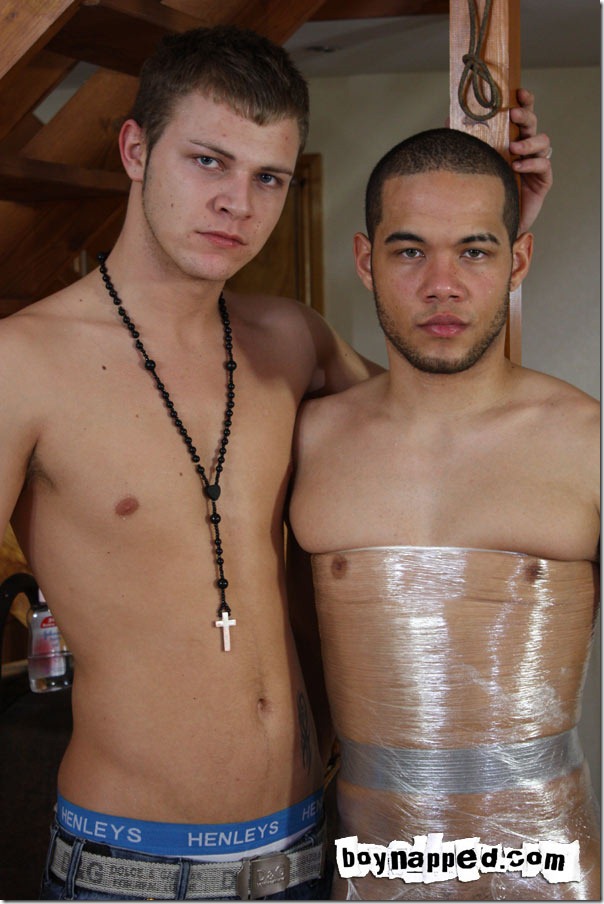 NATHANIEL BRONZE & SEBATSIAN
Nathaniel has been away for so long, Sebastian decided it was time for one last adventure before sending Nathaniel on his way. Weak and submissive, Nathaniel is willing to do anything if it means his freedom. Sebastian decides to string the lad up, work his drained cock, before restraining the lad with cling-film to a hand post. Unable to move a muscle, Nathaniel begs Sebastian not to tease his tired dick. It's no secret how much Seb loves taking cum from hot lads and this time was to be no exception. Watch as Nathaniel, held up only by the cling-film, gets bought to climax, legs shacking as his load releases and falls to the floor. Head hung, drained and humiliated, Nathaniel is told its time for him to go.
---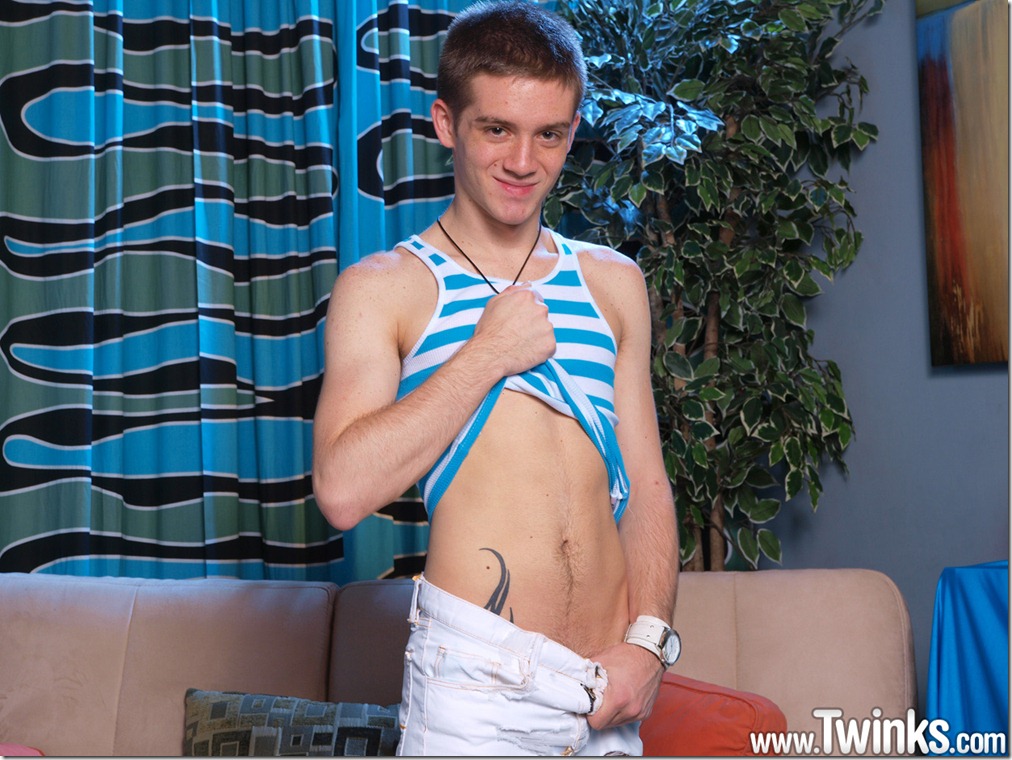 TRISTAN STERLING
Oh Tristan, the way you show off that tattooed torso just does all the right things for me. I mean, look at that cheeky twink as he reveals that tight, inked physique for the camera – he knows he's got it and he's going to flaunt it like crazy in this solo video.
---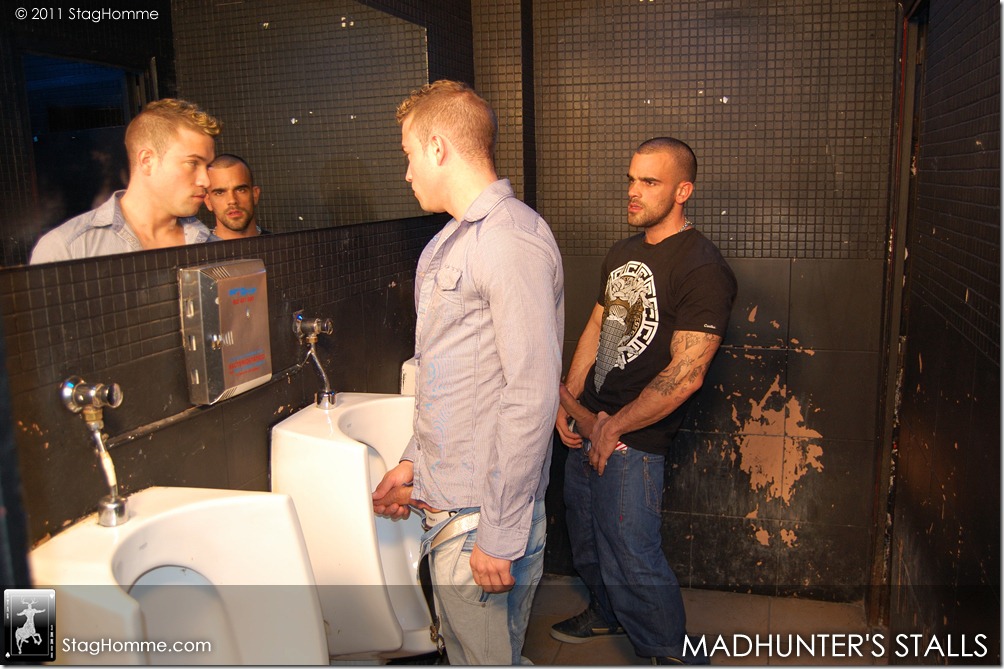 MADHUNTER'S STALLS
Madhunter established itself as one of Madrid hottest nightlife spots for the hunky and masculine all-men crowd in the Spanish Capital. Following the great sexual vibe we get every time we step a foot into this club, we decided to recreate what seems to be an ongoing situation in the bathroom stalls of this popular venue. What happens behind closed doors of Madhunter's bathroom stalls? Watch as this question gets answered in the smallest detail. Introducing fresh and hunky newcomer Valentino, lead by Damien Crosse.
---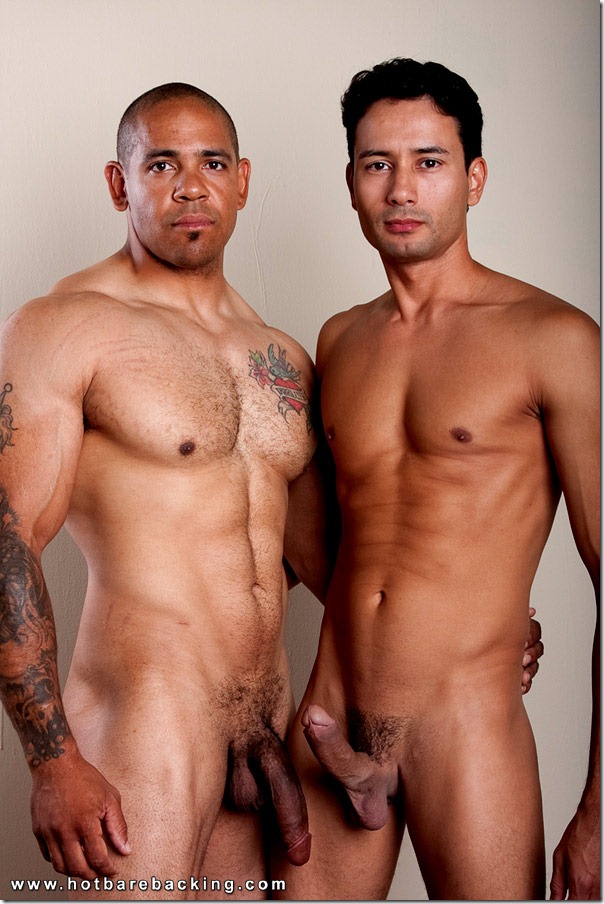 JUAN STEEL, LUKE CROSS, GABRIEL D'ALESSANDRO
Juan Steel, a muscled Latino with a nice tool, joins Luke Cross who is no stranger to raw cock and eager for both Juan's monster cock and Gabriel's thick Latin cock. He sucks them until he's ready to have ten inches side in bareback. The Latin fever is too much for Luke who busts his load on Gabriel and eats it up before jumping right back into a daisy chain. These men are into each other and it shows by breeding multiple times.
---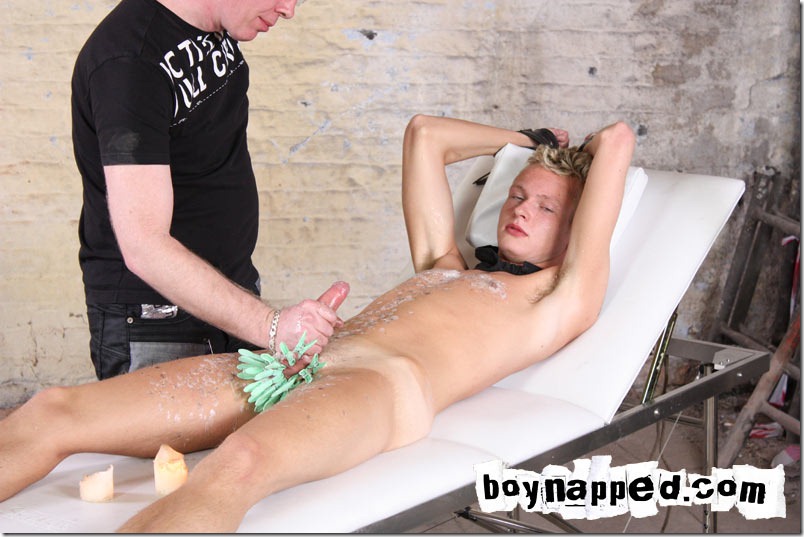 DARK 183 – JACK BLAZE
Incredibly cute Jack Blaze will never forget being Boynapped by Sebastian and his crew. Invited back after a drunken night on Canal Street, Jack had no idea what Seb and his crew had waiting for him. Stripped of his clothes, Jack is left in a dark corner bound and gagged and awaiting his fate. The following afternoon, the crew drag Jack to the examination table and strap him down. Sebastian takes his turn first, roping the pleading boy to the table with his legs stretched and naked body for all to see. Ashamed, Jack screams as Seb turns to punching the lads perfect feet with hot wax, pegs and the pin-wheel. Not content – and with Jack still screaming – Seb moves up the lad's fit body to abuse the crying boy's cock and balls. As Jack's dick hardens with the constant attention he starts to moan as he becomes close to climax. Finally he's taken over the edge, releasing a shot gun of cum loose over Jack's head. The final pain is inflicted as Seb removes the pegs demanding that Jack thank him for every shot of pain delivered.
---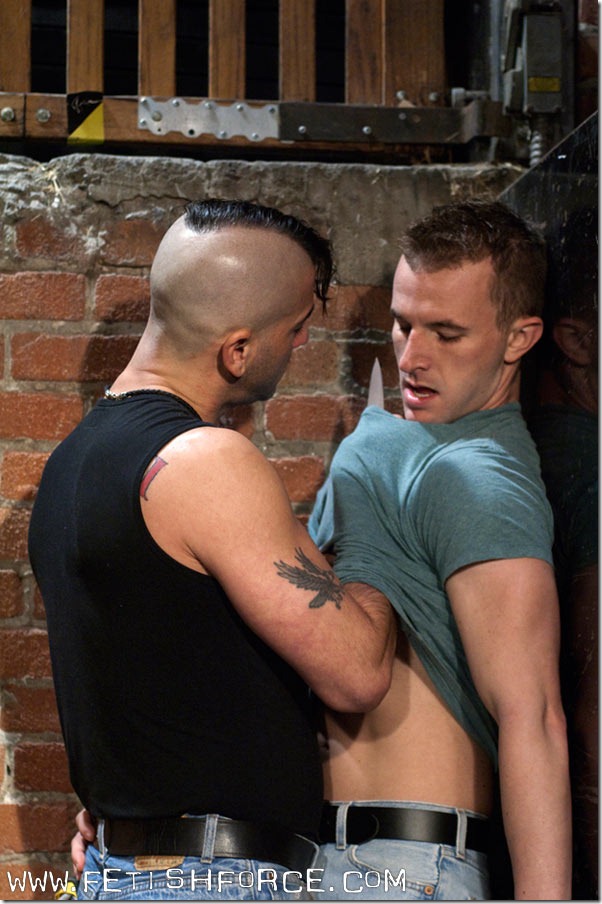 THE SHAFT
After leading fresh faced Cameron Adams to an industrial freight elevator, a rugged and half hawked Tony Buff strips the boy down, cutting his clothes away with a knife and working the blade over his body until Cameron is quivering and fully erect. Buff drops to his knees and begins sucking Cameron's rock hard cock, squeezing his balls and drinking his piss. Buff then slowly ties Cameron down on his knees in elaborate shibari body harnesses. Immobilized, Cameron nuzzles against Buff's crotch though his jeans. Buff finally undoes his belt and button fly exposing his beautifully tumescent monster which Cameron gladly deep throats.
DARK 176 Ashton Bradley & Mates
---
Aybars and Logan McCree
---
Miguel Temon and Markus Hudson
---
Tony Buff and Alessio Romero in 'Live Sex'
---
Shane Alexander & Xerxes
---
Andres de la Serna and Sebastian Gola
---
DARK 177 – Leo James & Ashton Bradley
---
Damon Audiger & Aaron Felix
---
Jason Martinez and Julian Vincenzo
---
Nathaniel Bronze & Sebatsian
---
Tristan Sterling
---
Madhunter's Stalls
---
Juan Steel, Luke Cross, Gabriel D'Alessandro
---
DARK 183 – Jack Blaze
---
The Shaft